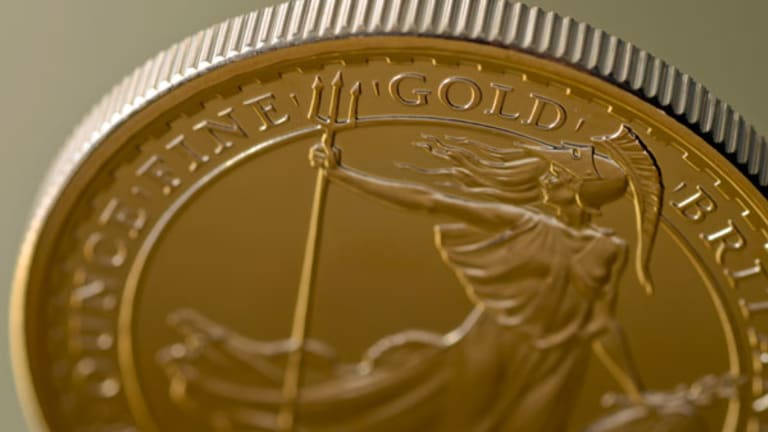 Potash-BHP in Pictures: The M&A Drama of 2010
BHP Billiton's $40 billion battle for control of Potash Corp. dominated the M&A headlines in 2010. Here's a look back at the twists and turns in this intricate takeover plot.
Welcome to BHP!
NEW YORK (
) --
BHP Billiton's
(BHP) - Get BHP Group Ltd. Report
$40 billion battle for control of
Potash Corp. of Saskatchewan
(POT)
dominated the M&A headlines in 2010.
BHP's efforts, of course, ultimately failed when the Canadian government came to the rescue of one of its prized corporate entities. Potash Corp., which controls the world's largest reserve of its eponymous crop nutrient, was judged too important to sell off to a foreign corporation, and the Canadian government ended up blocking a deal that Potash itself was fighting to prevent.
While the drama was unfolding, we published an ongoing slideshow primer -- a manual, a Cliff's Notes, an A-to-Z guidebook -- that attempted to break down and explain all the elements (people, places, issues, obstacles) that played a role in determining the story's ultimate outcome.
It's a story that had a Big Theme and a lot at stake: potash is considered the most profitable fertilizer product in the world, and so crucial to crop health -- and therefore the world food supply -- that possessing potash mines has become a political as well as business issue. Nourishing the world's expanding billions, especially in places with rising middle classes (read: China), has become synonymous with the very word "potash."
>>Look for BHP to Pay Up for Potash
Taking its cue from the Saskatchewan provincial government, which
investigated the economic impact a BHP acquisition of Potash
would have on the region, the Canadian federal government concluded that such a deal "does not provide a 'net benefit' to the people of Saskatchewan and Canada."
A study commissioned by Saskatchewan, released on Oct. 4, concluded that a BHP takeover of Potash could remove 2 billion Canadian dollars from the province's coffers over the course of 10 years.
BHP Billiton dispatched squadrons of executives to Ottawa and Regina, the Saskatchewan capital, to lobby for the deal's passage.
>>Arbitrage
>>Bankers
>>Calderon, Alberto
>>Cartels
>>China
>>Doyle, Bill
>>Jansen
>>Poison Pill
>>Potassium Chloride
>>Saskatchewan
>>White Knight(s)
>>Zeitgeist
Another day, another dollar inside a Potash potash mine.
Potash fought hard all through the drama, at one point filing a law suit in U.S. federal court to block BHP's takeover offer.
The complaint contended that BHP had striven for years to "drive down" the price of Potash stock in preparation for the day when it would attempt to acquire the company. That echoes Potash CEO Bill Doyle's words early on in the drama, when he said that BHP's highly public efforts to develop its own potash mines in Saskatchewan were "a charade," and designed only to strike fear in investors.
Potash Corp. argued that BHP's ambitions in Saskatchewan -- For several years, BHP had been developing its Jansen potash mine in the province -- amounted to mere threats: by suggesting that it will flood the market with potash supply, BHP was purposefully "impairing the perceived future value" of Potash stock, according to the complaint.
BHP's big wigs, including CEO Marius Kloppers, also spent a lot of time attemting to woo the institutional shareholder bases of the two companies, where a large degree of overlap exists. Speculation about how much BHP would need to raise its offer in order to convince Potash shareholders to sell never ended during the takeover battle.
Publicly,
BHP never wavered from its initial $130-a-share bid
. Almost no one believed that such an offer would get a deal done -- especially since stocks across the entire agriculture sector roared higher in the fall based on rocketing crop prices. That dynamic has remained in place: Wall Street is betting that rich farmers will be making big fertilizer purchases for the spring 2011 planting season.
Potash shares, meanwhile, didn't participate in the sector-wide run-ups. The conventional thinking was that the stock was saddled with uncertainty because of the BHP bid.
Immediately after BHP's pursuit first came to light on Aug. 17, Potash stock soared as high as $150.20. They then retreated from those gains and traded in a narrow range between $140 and about $148 on the
New York Stock Exchange
as the takeover battle played out. When Canada announced its decision in mid-November, Potash shares took a short-term nosedive, falling to about $134. They have since recovered, popping sharply on light volumes on Wednesday, Dec. 29. For the first time since August, Potash stock broached $150.
BHP early on indicated that it couldn't fathom what other honest-to-goodness bidder could emerge from the rabble as a serious and credible
. Others, however, could -- namely Potash itself.
Judging by the company's comments all through the fall -- not to mention details leaked on occasion to the press -- Potash was busily attempting to scare up some kind white knight.
Potash CEO Bill Doyle
repeatedly told the world of mysterious meetings between Potash and unnamed "third parties" interested in countering BHP's offer.
As it turned out, a white knight wasn't necessary.
Here's a look back at some of the
most important variables that governed the outcome of BHP and Potash's public mating dance.
.
>>Arbitrage
>>Bankers
>>Calderon, Alberto
>>Cartels
>>China
>>Doyle, Bill
>>Jansen
>>Poison Pill
>>Potassium Chloride
>>Saskatchewan
>>White Knight(s)
>>Zeitgeist
Arbitrage
Looking for the spread.
After BHP's quest for Potash came to light on Aug. 17, it looked at first as though the arbs had poured en masse into Potash stock. (Merger arbitrage is when investors attempt to wring a profit on the spread between the stock price of a takeover target just after the news breaks and its price when an eventual deal closes.) On the surface, it looked like a ripe opportunity for this genre of short-term trader.
But that conventional wisdom soon came in for revision. For the most part, the arbs stayed away from the fertilizer-deal stock. Not long after BHP went hostile with its offer, the
Financial Times
reported that the amount of Potash shares held by arbs was abnormally thin for an acquisition target -- a percentage in the "mid-single digits," the newspaper said.
That's because a perfervid M&A market had driven the stocks of all sorts of takeover prey so high that most arbs found the bet too risky, said Thomas Kirchner, portfolio manager of the
Quaker Event Arbitrage Fund
.
"We're now at point where every deal seems to be trading at a sharp premium to the buyout price. Generally that's a bad environment to be in," Kirchner told
TheStreet
. Like most of his arb compeers, Kirchner avoided Potash. He was especially concerned that a broader market pullback could torpedo the premium. "Maybe suddenly people will be happy to get 140 or 145," he said. "This is not a risk we're willing to take at this point."
With arbs largely out of the picture, the frantic turnover in Potash shares during the takeover drama was most likely the result of short-term speculators and high-frequency traders, Kirchner and others said.
Even Potash CEO Bill Doyle, in a series of videos posted on Potash's web site, weighed in on the merger-arb discussion. "We expect arbitrageurs will not represent as large a portion of the shareholder base as in other, smaller transactions," Doyle said, by way of arguing that the company's "long-term" and "stable" base of owners "will ultimately decide the value of this company and what, if any, transaction will occur."
Other pros fled the Potash scene. Lee Munson, who runs Portfolio LLC, an Albuquerque-based investment advisor and hedge fund, started taking long positions in fertilizer stocks, Potash in particular, as far back as January. The severe run-up in agriculture names even before the BHP news broke -- with the sector running based on spiking crop prices -- induced Munson to take profits. After Aug. 17, when Potash shares soared more than 20% during the session, he sold his remaining holdings.
"I'm not so confident that this company is going to find a white knight and get the premium that everyone is looking for," Munson told
TheStreet
at the time.
Bankers
The care and feeding of the vampire squid.
Everyone knows the old saw: The only winners in the wake of corporate mergers and acquisitions are the investment bankers.
Lee Munson has some advice for investors when it comes to this subject. "My whole premise is: when you get bankers and other fair-weather friends involved in a sector, just walk away. Wait until it simmers down and the bankers leave to go feed on someone else. Because they're vampires."
Potash and BHP lined up nine of them as advisors and (in the case of BHP) creditors. If a deal would have been inked, the firms stood to make, as a group, up to $190 million in fees, according to estimates by Thomson Reuters and Freeman Consulting.
Two usual-suspect banks surfaced as lead advisors on the deal --
Goldman Sachs
(GS) - Get Goldman Sachs Group, Inc. Report
, whose downtown New York headquarters are pictured above, counseled Potash on its defense, and
JPMorgan
(JPM) - Get JPMorgan Chase & Co. Report
huddled with BHP in its pursuit.
This set of banks and clients had squared off before, though some swapping had occurred in the meantime. In 2007 and 2008, when BHP was attempting to swallow its Anglo-Australian twin,
Rio Tinto
(RTP) - Get Reinvent Technology Partners Class A Report
, in what would have been a $100 billion-plus megatakeover (the financial crisis ended up scuttling the deal), Goldman Sachs advised BHP, and JPMorgan advised Rio Tinto. Going back even further, JPMorgan bankers sat at the table alongside Billiton when it merged BHP at the start of the last decade.
Other players in the proceedings, though their roles are likely secondary and perhaps even tertiary, were, on the Potash side, Bank of America Merrill Lynch and RBC Capital Markets. On the BHP side -- a team that also agreed to syndicate a $45 billion loan to help fund a Potash buyout -- the roster included
Barclays
(BCS) - Get Barclays Plc Report
,
TD Securities
,
BNP Paribas
,
Royal Bank of Scotland
(RBS) - Get Royal Bank of Scotland Group Plc Report
and
Banco Santander
(STD)
.
Calderon, Alberto
Dealmaker supremo.
The Colombia-born Calderon is the top dealmaker in the gigantic BHP organization and, as such, he helped direct the company's squadron of executives, bankers and lawyers in its hunt for Potash. At this, he has experience. He was the strategic brains behind BHP's nearly yearlong effort to merge with Rio Tinto back in 2007-08 (though that effort could be judged a failure), not to mention the big iron-ore joint-venture deal in Australia, struck with same last year, which still faces regulatory challenges.
Calderon is widely regarded as an intellectual among multinational mining empire builders. He has both a PhD in Economics (Yale) and a J.D. (Universidad de los Andes, in Bogata). As
Reuters
reported recently in a mini-profile of Calderon, "In his globe-trotting on the job, he gets to know the countries he visits by reading novels by local authors."
The newswire also pointed out that Calderon has in the past exhibited an unflinching negotiating style; during the Rio merger talks, BHP held fast with its initial bid for three months before finally raising.
Calderon holds the title of chief commercial officer, and is seen as one of a group of BHP executives who could succeed Marius Kloppers as CEO. Before ascending to the top spot, Kloppers was chief commercial officer.
Cartels
So you wanna buy some potash?
There are only 14 companies in the world that produce potash on a major scale for use as fertilizers. Many of those companies have grouped themselves into two "cartels." Under these cartels -- one in North America, called
Canpotex
, which dates back to the early 1970s, and a similar one in Russia/Belarus called Belarusion Potash Co., or
BPC
for short -- the members team up to sell their potash overseas.
Together, the cartels control some 70% of the world's potash supply. They've been called an oligopoly, a duopoly and, somewhat less than half jokingly, the "Organization of Potash Exporting Countries." Some critics have argued that OPEC has less sway over world petroleum than "OPEC" does over potash. As if to turn the industry's centralized structure into farce, the giant potash miner Belaruskali (a member of BPC), employs a person with the title "director of ideology."
The potash industry and its ideologists do not like the terms "cartel" or "oligopoly," but the fact remains that these consortiums have kept prices high, despite the fact that oversupply has been a condition of the potash market for something like two decades.
One of the reasons Canada nixed BHP's proposal: the Anglo-Australian miner, if it ended up subsuming Potash, threatened to upset that apple cart by opting out of the North American cartel, Canpotex.
The "BHP way" is to run its low-cost mines 100% full-throttle throughout the lifespan of the mine, no matter where in the cycle the global commodities markets might stand. Further, BHP has said it prefers to "stand in front of its own customers." That is, the collaborative international marketing conducted by Canpotex's three owners -- Potash,
Agrium
(MOS) - Get Mosaic Company Report
and
Mosaic
(MOS) - Get Mosaic Company Report
-- would be anathema to BHP.
Further still, BHP officials noted that the commodities world has moved ineluctably to shorter-term pricing. See, for instance, the recent and radical change in the way iron ore is priced on the global market, moving from an annual system to a quarterly one based on the fluctuations of the metal on the spot markets.
China
Feeding the billions.
The world's largest consumer of potash is, not surprisingly, its most populous nation.
China used nearly 8 million metric tons of the stuff in 2009 (though that's down from a peak of 11 million before the financial crisis). Between half and two-thirds of that sum was imported, a circumstance that has contributed to a certain angst among government officials in the country, at least judging by their public comments lately. The jist: they'd prefer to have more control over a substance so crucial to China's food supply.
(Despite its angst, China is the sixth-largest potash producer in the world, nearly double the size of the U.S. The other great potash nations are, in descending order of size: Canada, Belarus, Russia, Germany and Isreal. Something near 90% of the world's potash comes from this handful of countries. Canada is the granddaddy of them all, accounting for a third of all the potash that's produced on earth.)
What potash deposits exist in China won't be enough, it's widely believed, to meet the growing demand for fertilizers in the Chinese farm belts. On the one hand, that's good for players elsewhere in the world, since that very growth will mean bigger profits. (Indeed, it's the chief reason that BHP launched its takeover bid for the world's largest owner of these long-lived assets.)
On the other hand, the relative paucity of potash in China has induced fertilizer companies there to look overseas for acquisitions. There have been rumblings this year about an acquisition in Belarus -- home to the second-largest potash deposits on earth, behind Saskatchewan. And several Chinese names were cited as potential white knights for Potash Corp.
Inside BHP, the threat of a Chinese interloper never appeared to cause much alarm -- not on the surface, at least. According to one BHP insider, the thinking at the company was that a Chinese entity taking any large stake in Potash would face huge regulatory hurdles, not least of all from U.S. authorities. Why? Half of the potash that Potash mines goes into the fields of the American bread basket.
Doyle, Bill
Potash Man
Much has been made of the hundreds of millions of dollars that Potash CEO William Doyle would have pulled if BHP had bought the company he joined in 1987, when it was still owned by the Saskatchewan provincial government. With his three million in Potash stock options, Doyle would have had an instant paper fortune of something close to $450 million, should his company have accepted BHP's $130-a-share offer.
After helping marshal Potash onto the public markets, after serving as head of sales, Doyle took over as CEO in 1999, at which point he increased capacity as well as prices, boosting the company's profits and its stock value. The strategy paid off in spades during the pre-crash commodities boom, when the price of potash reached bubble levels: $1,000 a ton on the spot market at the headiest moment of the boom. But events since then have exacerbated a situation that has long been a condition of the potash market: overcapacity.
A native Chicagoan who lives and works in the suburbs of his hometown rather than in distant hardscrabble Saskatoon, the headquarters of his employer, Doyle has not been immune to other criticisms. He has tangled with Potash's labor unions. He has angered farmers by telling them that they ought to be happy to pay high prices for potash, since no other known nutrient enlivens crops to such a degree.
Doyle has even troubled some investors, who have wondered why Potash didn't use some of the cash on its balance sheet to repurchase shares. Chris Damas, an investor and agriculture-stock analyst based in Ontario, believes Potash shares would have traded around $150 at the time of BHP's buyout offer had it instituted a buyback plan.
Jansen
Core sample.
It's been called a "charade" and a "smokescreen" by Potash's Bill Doyle.
It has roiled the potash industry ever since BHP began its development two years ago.
We're talking about the potash project BHP has been pursuing in Saskatchewan, nearby a district called Jansen Lakes and not far from Potash Corp.'s own rich deposits. The Jansen mine, as it's called, was seen as an important bargaining tool for BHP.
BHP has said the Jansen mine will begin production by 2015.
In the photo above, BHP engineers are examining a potash core sample taken from the Jansen earth. Many hurdles remain even now, not the least of which are environmental -- building potash mines, which can extend thousands upon thousands of feet deep, are difficult to build and often must pass through subterranean aquifers.
BHP says the Jansen deposit is huge, and could end up being, once it reaches full production many years hence, the world's largest potash mine, churning out some 8 million metric tons a year. That would amount to about 15% of all the potash produced in the world in 2008. Jansen's output, then, will have serious repercussions on the global price of the stuff.
BHP always maintained that its commitment to Jansen was unchanged in the wake of its Potash bid. Brandishing Jansen like a bludgeon (in effect saying: "Look what we can do to global supply and, therefore, stock valuations.") appeared to enhance BHP's ability to stand firm on its offer price.
Poison Pill
M&A Pharmacy.
The shareholder rights plan, also called a "poison pill," enacted by Potash to help shield itself from BHP's grip was something of a misnomer.
In Canada, some deal pros called it a "chewable pill." That's because corporate takeover rules in the Great White North are generally looser than those in the U.S., favoring the pursuer over the pursued.
To put it another way: In Canada, shareholder rights plans have typically been used to
delay
hostile takeovers so that rival bidders have a chance to emerge, thus improving the odds that offer prices rise, to the benefit of stock owners. Pills are rarely used in Canada to out-and-out kill hostile takeover attempts, though speculation has been that this could be changing, in the wake of a decision in Ontario that allowed a poison pill to stand with no expiration date. In that case, however, the shareholders of the target had voted in favor of a deal-killing pill.
As for Potash, its rights plan would have been triggered if some entity were to acquire 20% of the company's outstanding stock. At that moment, the plan would have allowed for Potash shareholders to receive, in effect, the right to buy six new Potash shares for the price of three. They could get their Potash shares at half off, in other words. This would dilute the stock (by a factor of six, obviously) and make a hostile acquisition of the company unattractively steep in price.
But, of course, it never got that far.
Potassium Chloride
White gold.
The first patent ever granted by the U.S. Patent Office, in 1790, covered an invention by one Samuel Hopkins, described as "the making of Pot ash and Pearl ash by a new Apparatus and Process." From antiquity, people have used this form of potash (potassium carbonate) to enhance agricultural soils. It was leached from the ashes of hardwood trees, mostly; Hopkins had developed a better way to go about it. His patent was signed by both Washington and Jefferson.
Potash is basically salt. There are several varities of it, but modern fertilizers are made up of almost entirely one kind -- potassium chloride -- and it comes mostly from mineral veins that lie deep below the surface of some of the flattest and bleakest continental basins on earth: the Russian steppe, for example, and the northern Great Plains in Canada. The vast salt bodies buried there are the remnants of ancient oceans.
Indeed, potash is also produced by evaporating the water of highly alkaline lakes (see the Dead Sea, where
Israel Chemicals
operates potash extraction facilities), or from subterranean brines, such as exist in the Permian Basin of New Mexico, famous for its Carlsbad Caverns.
Part of the reason potash mines take so much money (at leat $2 billion) and so much time (as much as a decade) to build and get up and running is their necessary depth, and the fact that underground aquifers often stand in the way.
But the reward is potentially huge. Potash mines have noble life spans:
Jansen
, for instance, could last as long as 50 years. And soluble potassium is judged to be essential to plant health.
In the words of the U.S. Geological Survey, "Potassium helps facilitate sugar movement through plants," which aids in growth, "and boosts resistance to stresses such as drought and disease."
Saskatchewan
Home on the range.
Just over one million people live in
Saskatchewan
, whose borders encompass some 230,000 square miles. That's like taking the population of Austin and spreading it out over the whole of an otherwise vacant Texas. Regina, the capital, is Saskatchewan's second city, surpassed only by the appealingly named Saskatoon, where Potash Corp. makes its home. (The place is full of pleasing place names, it turns out: Moose Jaw, Swift Current, Ravenscrag, Livelong, Lloydminster, Lac la Ronge.)
So provincial is the province, in other words (even the
CEO of its largest corporation
refuses to live there), that it was interesting to watch how the government dealt with such a high-profile -- and global -- M&A situation.
More than anyone knew at the outset, Saskatchewan held the keys to BHP's bid. The deal required the approval of
, the agency that regulates foreign interests taking stakes in Canadian companies. But that entity looked to Regina for direction, and the provincial government, in turn, looked toward the opinion of Saskatchewan's Ministry of Energy and Resources.
Bill Boyd is the head of that ministry. "It will be the province of Saskatchewan who makes the ultimate decision," he told
The Street
from Regina not long after BHP went hostile in August. And that decision, he said, "will be based on the economic well-being of the province."
The skepticism inherent in Boyd's voice when he spoke with
TheStreet
emerged in full bloom on Oct. 21 when the province voiced its opinion of BHP's buyout proposal: Negatory. Less than a month later, Investment Canada made the same decision.
Here's the crux, generated by the Regina press office: "The government has carefully evaluated the takeover bid and determined that it fails the 'net benefit' test in three key areas; jobs and investment, Canadian control of an important Canadian resource, and provincial revenues."
Boyd's ministry took its cue from a nonprofit research group called the Conference Board of Canada, hired by Regina to investigate the impact a BHP acquisition of Potash would have on the province. The report, released in early October, concluded that BHP ownership of Potash could subtract 2 billion Canadian bucks from Saskatchewan's coffers over the course of ten years.
It's hard to overstate the importance of potash the mineral (as well as the corporation) to Saskatchewan's economy. More than 50% of the world's known potash reserves lie beneath its treeless, wind-swept surface. Not for nothing has Saskatchewan been called the Arabia of potash. The industry accounts for about half of the provincial tax base. More perhaps than any group or entity outside Potash shareholders, Saskatchewan is levered to the fate of the fertilizer business. (The province owned Potash Corp. from its formation in 1975 until its IPO in 1989.) The industry in Saskatchewan employs more than 20,000 people. They are coveted jobs. "Some of our highest paid industrial workers work in the potash industry," Boyd said.
When it comes to BHP, Boyd's ministry was especially concerned about the mining giant's plans for its membership (or not) in
Canpotex
, the marketing consortium -- or cartel, if you prefer -- that is charged with selling potash to overseas buyers. BHP said it would, at some point, likely opt out of the cartel. Saskatchewan authorities worried that this would harm the province's economy.
"If Potash were to be outside of
Canpotex, we're concerned about what impact that would have on other players in the industry," Boyd said back in August, referring to the other Canpotex members, including
Agrium
(AGU)
,
Mosaic
(MOT)
, which have operations in Saskatchewan.
Indeed, that was another major point of contention in Regina's decision to disapprove. According to the province's math, BHP's decision to flout Canpotex would put $6 billion worth of "capital expansion and thousands of jobs at risk."
White Knight
The favorite.
Hostile takeover dramas almost always involve a flurry of white-knight speculation.
With the Potash affair, initial reports pointed to both of BHP's main international rivals --
Rio Tinto
(RTP) - Get Reinvent Technology Partners Class A Report
and
Vale
(BHP) - Get BHP Group Ltd. Report
-- as potential suitors. But they faded from the headlines early on (though
Rio Tinto has reportedly been poking around Russia
for a potential investment in the potash industry there).
For weeks, the leading candidate to become a Potash white knight was
Sinochem
, the enormous state-controlled chemicals concern. That wasn't entirely surprising, given the links the two companies already shared.
One of Sinochem's units,
Sinofert
, is the country's largest distributor of fertilizers. It also distributes to farmers in China crop nutrients imported from the overseas potash
cartels
. As such, Potash owns 22% of Sinofert. (Oh, the tangled webs.)
Futher, Chinese officials reportedly became so unnerved by BHP's move to subsume Potash that they "ordered" the country's industrial chieftains to investigate possible bids for the Canadian target.
But then, on Oct. 15, word emerged that Sinochem was stepping aside from a fight it had never officially entered. Up until then, speculation about Sinochem's aims had run rampant:
It hired investment bankers at
Deutsche Bank
(DB) - Get Deutsche Bank AG Report
and
Citigroup
(C) - Get Citigroup Inc. Report
to help it explore a possible bid for a stake in Potash that would stymie BHP.
It held talks with
Temasek Holdings
, the Singapore sovereign wealth fund, about pooling funds to make a run at Potash.
It was part of a group of players coming to Potash's aid by conducting a leveraged buyout (with Doyle and his fellows still sitting in the C-suite), according to Canada's
Globe & Mail
newspaper -- a situation that drew some ridicule, since it seemed an unlikely, if not exactly unholy, alliance.
Outside of Sinochem, speculation at one point surrounded another Chinese white knights: the private-equity fund
Hopu Investment Management
.
Then there was the case of
Alberta Investment Management
, or AIMCo, one of Canada's largest pension funds, with assets under management of about $67 billion. A fairly large Potash shareholder, the fund was evidently approached by a Chinese group about placing a rival offer on the table. AIMCo turned the group down, according to AIMCo's CEO, Leo de Bever, who mentioned the tete-a-tete in a press conference to discuss the fund's annual report. He declined, however, to identify the Chinese group.
"From an economic standpoint, getting into a bidding war with BHP is probably not the best way to deploy our capital," de Bever said.
As crunch time approached in November, and no counteroffers emerged, Potash frantically attempted to cobble something -- anything -- together. According to Canada's
Globe & Mail
, Potash approached a group of investors with the notion of taking the company private with an LBO, with Potash management remaining in the C-suite and likely receiving some equity to boot.
The consortium, the
Globe's
sources claimed, included a sovereign wealth fund and a Canadian pension fund and -- staking the most coin for the deal -- a Chinese government-controlled industrial cooperative. (Can you say "Sinochem?") It might even have included, these sources went on,
Mosaic
(MOS) - Get Mosaic Company Report
, Potash's potash rival, which you'd think would draw more than a little antitrust scrutiny from the relevant authorities.
The idea of such motley crew actually owning Potash drew ridicule. The
Wall Street Journal
called the group less a white knight than a White Platypus, since its diverse makeup resembled "that homely, bedeviling mix-and-match creature."
As for Rio Tinto, more reports out of Canada said that the company at one point considered teaming up with an unnamed Chinese partner to make a bid.
But Rio, which doesn't have as strong a financial grounding as BHP, was probably still a little gun-shy when it comes to Canada. In some ways, the roots of Rio Tinto's well-documented travails over the last few years started in the Great White North. In 2008, Rio acquired
Alcan
, the Montreal-based aluminum giant, spending $40 billion. That wasn't the best moment to be making acquisitions. After the financial crisis, the company nearly sunk under its Alcan debt load. One way it helped reduce that debt was by selling off potash mines.
As for Vale, the Brazilian mining conglomerate has (like BHP) been eagerly adding to its potash and general fertilizer assets for some time, throwing some $10 billion at the effort. The company reportedly contacted Potash's board not long after BHP's hostile pursuit came to light on Aug. 17. But, some days later, all the media attention forced Vale to issue a statement, calling the Potash pursuit rumors "totally unfounded."
Zeitgeist
The Big Theme.
The
science of potash
and its effect on plants is what brought the industry into the global business spotlight in 2010.
Almost all media reports addressing the BHP-Potash affair cite the planet's population growth and the sustainability of it. Throw in the specter of severe climate change -- fears that have increased during a summer of extreme drought, heat, and flooding -- and people have been made to wonder about the impact all this might have on the global food supply.
This sort of mildly millennial thinking informed BHP and its blockbuster push for Potash. Talk to an executive at the Aussie miner about the company's overarching strategy and worldview, and he or she may very well sketch a chart on a cocktail napkin as a kind of visual aid.
It will depict the growth in demand among emerging economies for raw materials and natural resources. According to the doodle, iron ore demand spikes first as steel is needed to build the cities that all those rural folk are fleeing to. Eventually it levels off. Copper comes next as all those cities build out their electrical grids and as housing booms increase the need for wire. And so on and so on until you hit ... fertilizers.
As the middle classes enlarge, so too do eating habits. Beef is desired where once vegetables did the trick. Cattle demand increases. Cattle feed demand increases. And so, therefore, does the need to enhance the yields of your acres of corn.
As the executive describes this scenario, he or she may have a sparkle in the eyes, envisioning future potash profits, and you don't get the sense, at such moments, that his or her employer will stop short in its pursuit of those spoils.
It'll just have to pursue it without Potash Corp.
-- Written by Scott Eden in New York
>To contact the writer of this article, click here:
Scott Eden
.
>To follow the writer on Twitter, go to
.
>To submit a news tip, send an email to:
.
Disclosure: TheStreet's editorial policy prohibits staff editors and reporters from holding positions in any individual stocks.