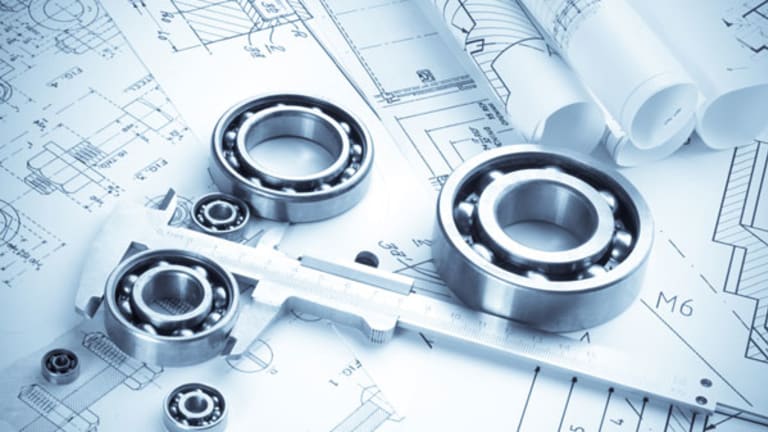 Pilots at US Airways Unit Set Talks on 12-Year Old Contract
'When you are owned by somebody, it's nice to think they have an interest in you,' says Piedmont Airlines pilot leader.
CHARLOTTE, N.C. -- (
) -- In a period of intense focus on labor talks with pilots at most major airlines, it is safe to say that the spotlight doesn't shine brightly on the pilot contract talks at
US Airways
(LCC)
subsidiary Piedmont Airlines.
The 400 pilots at the regional carrier, which operates Dash 8 turboprop aircraft, work under a 2000 contract that was modified with concessions during the parent carrier's 2002 bankruptcy. Since then, US Airways filed a second bankruptcy in 2004, completed a 2005 merger with America West, pursued mergers with
Delta
(DAL) - Get Delta Air Lines, Inc. Report
and
United
(UAL) - Get United Airlines Holdings, Inc. Report
and now is pursuing a merger with
American
(AAMRQ.PK)
.
"There is always something going on at the mainline," said Bruce Freedman, a 29-year Piedmont pilot who is chairman of the airline's chapter of the Air Line Pilots Association. "The wholly owned (subsidiary) airlines have always dealt with this. There are many distractions for (the mainline.)
"I can understand that," Freedman said. "However, they do own us, and we would like to see a little more acknowledgement that we exist. When you are owned by somebody, it's nice to think they have an interest in you."
The Piedmont contract became amendable in May 2009. The two sides talked on and off for three years, during which the talks were overseen by the National Mediation Board for 27 months. In August, the pilots voted by a 93% margin to authorize the union to call a strike if the labor negotiating process was to be exhausted.
A recent breakthrough, enabled by informal contacts between the two parties, means that more talks are scheduled for next week, Monday through Thursday, in Washington.
"I think both sides know this is a very critical meeting," Freedman said. "Something has to happen, and I am hopeful there can be some very serious progress that both sides can come away with."
US Airways spokesman John McDonald said the airline is also hopeful.
"This is an expected part of the process and we look forward to continued talks that lead to a collective bargaining agreement," he said.
The issues, Freedman said, are the usual ones: pay scales and benefits including health care contribution levels. First officers at Piedmont start out at around $25,000 annually, while senior pilots at top scale earn around $75,000. In the 2002 concessions, the defined benefit pension plan ended for new pilots and pay scales were reduced, so that it took Freedman five years to get back to where he had been.
The Piedmont pilots are not flamethrowers. Freedman said he understands that when it comes to direct negotiations, "we are a small airline with a small management structure that is busy and may not be able to give us as much attention as they would like," even after US Airways top management decides how it wants to proceed. At the same time, he said, "The company is fully aware of the legal options the union has."
Piedmont operates a fleet of 44 Dash 8s, 11 with 50 seats and 33 with 37 seats. It operates about 300 daily departures, primarily in US Airways' biggest hubs in Charlotte, with destinations including Asheville, N.C.; Florence, S.C. and Hilton, Head, S.C.; and in Philadelphia, with destinations including Allentown, Pa. and Buffalo, Ithaca, and Rochester, N.Y. US Airways' other regional carrier, PSA, is also in contract talks with pilots.
Asked whether Piedmont pilots would be impacted by a merger between US Airways and American, Freedman said, "Initially we'd be left alone, just like we were in the other mergers," particularly given the likelihood that Charlotte and Philadelphia will have similar or even increased flying.
"We have a pilot group that has experience at a time when experienced pilots are not quite as plentiful as they used to be, and we provide a valuable service with a valuable airplane," Freedman said. "It's very economical compared to other airlines. In good times, when everyone is making money, we make money, and in bad times, when everyone is losing money, we lose less money."
-- Written by Ted Reed in Charlotte, N.C.
>To contact the writer of this article, click here:
Ted Reed