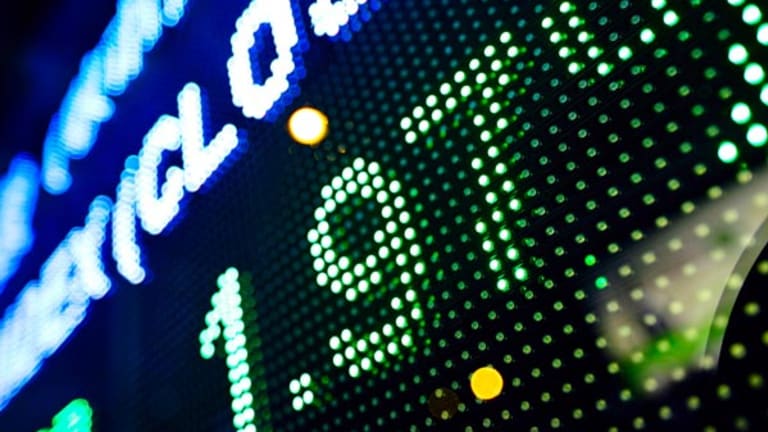 Pickup Trucks of War
As Libyan rebels fight back against the troops of Moammar Gadhafi, the pickup truck has proven to be a vital tool in their efforts.
Next>
NEW YORK (
) -- The pickup truck has proven to be a vital tool for Libyan rebels battling Moammar Gadhafi's better-equipped army.
As Gadhafi's troops continue to pummel the rebels with heavy firepower, opposition fighters have been retaliating
using their own pickup-truck mounted rocket launchers
(and have more recently been helped by NATO warplanes).
Images from Libya show rebels armed with light weaponry riding along the front lines in the backs of
Ford
(F) - Get Report
and
Toyota
(TM) - Get Report
pickup trucks.
Road and Track
contributor John Rettie
said Libyans are choosing to battle in Toyota flat-bed pickup trucks because the vehicles are easily available.
"Toyota pickups are the utility vehicle of choice in most of the third world," Rettie said. "Hence they are ubiquitous."
Toyota executive Javier Moreno told
TheStreet
that the auto company has no direct investment in Libya, but did explain why its vehicles may be so attractive in the Middle East nation.
"Our products provide durable, reliable transportation and are especially helpful in countries without well developed transportation infrastructure," Toyota executive Javier Moreno told
TheStreet
.
Click through the following photo slideshow to see images of Libyan rebel forces using pickup trucks in war zones.
Next>
Libyan rebels stop on the road as mortars from Moammar Gadhafi's forces are fired on them outside of the eastern city of Ajdabiya, Libya on Tuesday, March 22.
Over the past week,
the rebel army made progress in their advance on Gadhafi's forces
as Western powers provided airstrikes on the eastern region. But without international intervention they have been unable to make advances or even hold their positions.
International diplomatic powers met in London on Tuesday to discuss ways to discuss Libya's future, as well as how to increase pressure on Gadhafi to end his 41-year oppressive rule.
"All of us must continue to increase the pressure on and deepen the isolation of the Gadhafi regime through other means as well," U.S. Secretary of State Hillary Rodham Clinton said. "This includes a unified front of political and diplomatic pressure that makes clear to Gadhafi that he must go."
Next>
Libyan rebel fighters attack government troops as a natural gas facility burns on the frontline near Ras Lanuf, Libya on March 9, 2011.
Opposition fighters have been mounting rocket launchers to pickup truck beds to fire back at Gadhafi's troops and tanks.
Rebels have recently been met with a fierce bombardment
, forcing them to flee,
Reuters
reported, citing rebel witnesses.
"These are our weapons,"
Reuters
quoted rebel fighter Mohammed as saying on Wednesday as he pointed to his assault rifle. "We can't fight Grads with them."
It appears that pickup trucks are being used as the primary vehicle in Libyan battles.
One Ford executive refused to comment about what this may say about its vehicle, while another said it's up to the buyer to decide how it's used.
"Ford sells vehicles through authorized distributors throughout the Middle East region," Ford spokesman Said Deep told
TheStreet
. "Ultimately, consumers determine how they are used."
Next>
Libyan rebel vehicles drive back from the front line on a desert road between Agela and Ras Lanouf towns in eastern Libya on Saturday, March 12.
Pro-Gadhafi troops and tanks ambushed Libya's rebel army outside Sirte on Wednesday,
Reuters
reported, halting attempts to advance on the key government stronghold strategically located on the route to the capital Tripoli.
A Libyan opposition fighter moves ammunition on the outskirts of the eastern town of Ras Lanouf, Libya on Thursday, March 10.
The opposition has been moving west across Libya in an attempt to retake all the main oil terminals lost to pro-Gadhafi forces.
However, Gadhafi's army continues to crackdown on the rebels, firing Grad rockets, artillery shells and live ammunition to disperse the opposition fighters in a number of key Libyan towns including Nawfaliyah, Bin Jawad and Ras Lanuf.
--Written by Theresa McCabe in Boston.
>To contact the writer of this article, click here:
Theresa McCabe
.
>To follow the writer on Twitter, go to
.
>To submit a news tip, send an email to:
.