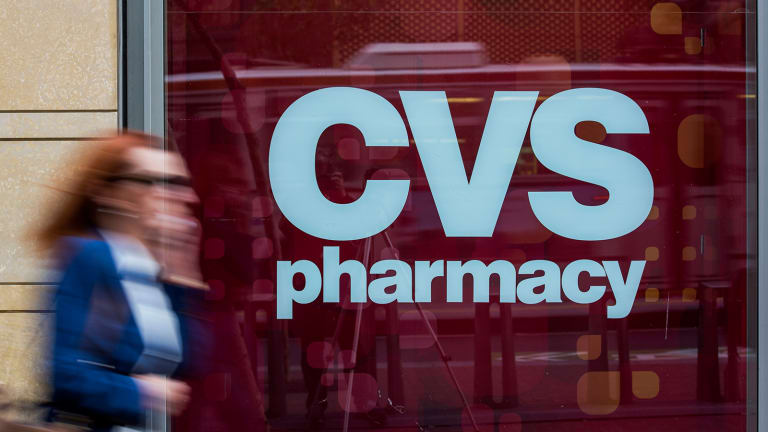 Pharmacy Benefit Managers Shouldn't Fret Initial Fallout from Mylan Fiasco
Mylan pushed the blame for high EpiPen prices onto PBMs Thursday, causing share prices to dip. Analysts say investors were mislead.
In hopes of quelling patient and politician's outrage over the prices of EpiPen, Mylan (MYL) - Get Free Report pushed the blame for the high costs onto a few entities, including pharmacy benefit managers.
Pharmacy benefit managers, or PBMs, act as intermediaries between insurance companies and pharmaceutical providers, negotiating the prices of medications. Chief among them are CVS Corp. (CVS) - Get Free Report and Express Scripts (ESRX) .
Both companies saw significant drops in share price Thursday after Mylan released an infographic explaining that PBMs, insurance companies, wholesalers and retailers all boosted the prices of EpiPen after the drug left Mylan's hands.
The time to buy into PBMs could be upon us, as these are actually strong businesses that saw an unnecessary pullback, analysts agreed.
CVS saw shares drop 6% Thursday, while Express Scripts saw a 3% share price drop. The stocks bounced back slightly Friday, with CVS trading at $93.23 per share and Express trading at $72.38 per share, both up less than a percent from market's open.
In this context, most analysts view Thursday's sell off of PBMs to be overdone.
"I thought the sell off was overdone," analyst Vishnu Lekraj of Morningstar said in an interview. "The street misread the whole situation. Mylan's CEO was effective in shifting blame to the so-called middlemen."
According to Lekraj, Mylan saw profits that were consistently 50% of the list price of EpiPen, while what PBMs brought in for the drug was "minimal."
David Larsen, an analyst at healthcare-focused investment bank Leerink, wrote Friday that investors should buy CVS on the weakness leftover from yesterday.
"While the PBMs are realizing some of the benefits from these price increases, much is being passed along to their clients in our view, and we believe that Mylan is also realizing a significant portion of the increases," Larsen wrote.
"We view the pressure on Express Scripts shares yesterday as an overreaction to concerns about potential pricing scrutiny for players in the drug supply chain, including the PBMs and retail pharmacies," analyst Brian Tanquilut of Jefferies wrote in a note.
According to Larsen, PBMs stand to benefit more from EpiPen pricing woes as time goes on. When a generic competitor to EpiPen launches, CVS and Express Scripts will likely benefit, Leerink's Larsen wrote.
"Since there are no immediate direct competitors for EpiPen Mylan has been able to enjoy steady price hikes, and, in our view, the PBMs have had no choice but to cover the product," he continued.
Both Teva Pharmaceuticals (TEVA) - Get Free Report and Adamis Pharmaceuticals (ADMP) - Get Free Report have generic versions in their pipelines, and the FDA is set to consider them in 2017, though some speculate the entity to consider either drug earlier than that thanks to increased EpiPen scrutiny.
Mylan received increased scrutiny this week after patients reported out of pocket prices for its main drug, EpiPen, an emergency anaphylaxis medication, reached $600. The drug company had been increasing prices of EpiPen approximately 25% each year, analysts said, as compared to the average of 10% for the drug industry.
The company announced Thursday that it would increase its coupon program from $100 to $300, and would boost patient eligibility for its assistance program after Hillary Clinton, among others, questioned the high prices of the drug.
The Pharmaceutical Care Management Association, the national organization that represents pharmacy benefit managers responded to Mylan's move to shift the blame with outrage.
"It was a mistake for Mylan to adopt the failed PR strategy used unsuccessfully by Valeant and Turing," said PCMA president and CEO Mark Merritt in a statement. "It's not credible to assert that Mylan's price hikes are the fault of those paying the bills: namely the employers, unions, and government programs that work hard to provide affordable prescription drug coverage."
Mylan, which has a market cap of $23.18 billion, was trading at $43.32 Friday, up 1% from market's open.