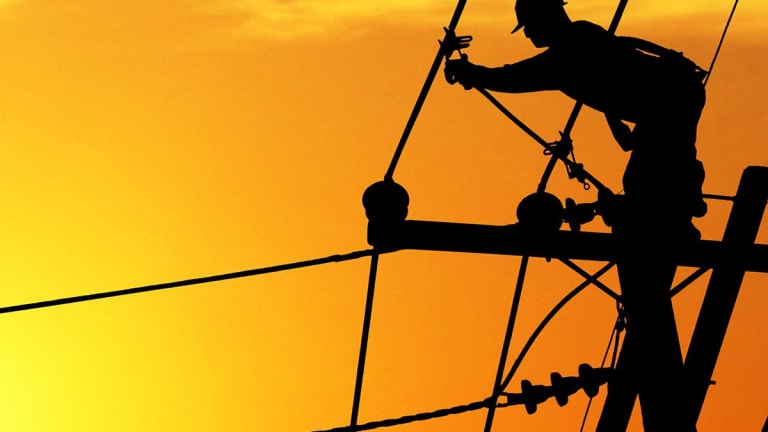 PG&E Shares Have 75% Chance of Falling to $0, Citigroup Says
Citi lowered the company's price target to $5 per share, but the stock was still climbing despite the negative outlook.
Shares of California-based gas and electric PG&E (PCG) - Get Free Report have a 75% chance of falling to $0, according to a new bearish note from Citigroup analyst Praful Mehta. 
Mehta reduced his rating to sell from neutral with a $5 per share price target. 
Mehta says the bankruptcy exit plan proposed by bondholders led by Elliott Management group has the best chance of being approved by the judge overseeing the company's bankruptcy proceedings. 
PG&E has its own plan that favors shareholders, but Elliott's bankruptcy settlement plan favors bondholders and Citi places a 90% probability on the bondholder friendly plan being selected, thanks to its $25.5 billion payout. 
"We think the shareholders do not want to settle at these levels, given their high basis in the stock and the limits to how much financing they can raise and still have a return on investment," said Mehta. 
As a result, Mehta believes that shareholders will push for the claim estimation. If that does occur, there is a 70% probability that it will result in a number close to $25 billion. 
Earlier this week, Judge Dennis Montali of the U.S. Bankruptcy Court in San Francisco stripped PG&E of having the sole right to propose a Chapter 11 plan, allowing for the consideration of a competing plan from Elliott and other bondholders. 
PG&E shares were rising 5% despite the bearish note.