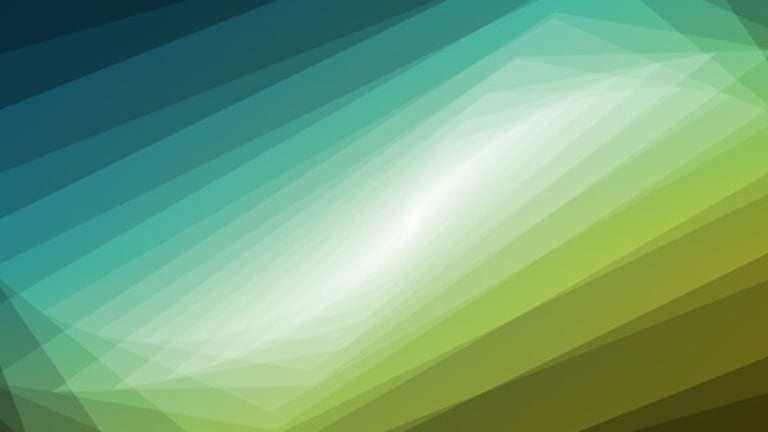 PG&E Explosion Selloff Exceeds Evidence
PG&E shares are among the market's biggest losers on Friday after a pipeline explosion in California results in at least four fatalities, however some market experts say the selling is overdone.
(Updated for Credit Suisse downgrade, regulatory scrutiny)
NEW YORK (
) --
PG&E
(PCG) - Get PG&E Corporation Report
shares were among the market's biggest losers on Friday after a company pipeline exploded in the neighborhood of San Bruno, south of San Francisco, on Thursday night. The explosion killed at least four people.
On Monday morning, PG&E shares opened down, though only marginally, as the utility was hit with another ratings downgrade, regulatory scrutiny increased, and more details emerged about the pipeline that exploded.
PG&E shares lost more than 8% on Friday, or a loss of over $3 per share. In terms of market cap of PG&E, more than $1.2 billion was shaved off by investors as a result of the explosion.
The billion-dollar reaction from investors is, in the opinion of several analysts, an overreaction by the markets.
However, the analyst ranks are split over whether the pipeline explosion is reason to shift a view on shares of PG&E, Credit Suisse joined the securities firms downgrading PG&E shares on Monday morning, lowering its rating from buy to hold.
A negative outlook on PG&E from Morgan Stanley, with its analyst cutting PG&E from a buy to a hold, and citing the uncertainty caused by the pipeline explosion, was one of the first negative takes on Friday as PG&E shares slid. The Morgan Stanley analyst conceded that his rating drop was more or less a "shoot first, ask questions later" approach, but he believed it was the prudent course of action. A Goldman Sachs analyst also expressed concern in a research report cited by
Marketwatch
, though the Goldman analyst notably kept a buy rating on PG&E shares.
Several other analysts suggest buying PG&E shares in the tragedy's aftermath, arguing that it would be a surprise if PG&E did not have adequate insurance to cover the damages and liabilities. Additionally, analysts pointed to previous pipeline explosion settlements in which there have been fatalities -- and there have been many -- as an indication that these settlements would not justify a $1 billion loss in the market value of PG&E.
One utility market expert who spoke to several utilities in addition to PG&E on Friday said that there was no support for the idea that insurance would not be adequate, though the issue of negligence on the part of PG&E does need to be addressed. Political risk associated with energy market regulators in California, where there are ongoing reviews of utility rates, are another factor that can't be quantitatively evaluated in this case. In any event, the utility market expert compared the $1 billion loss in market value to what they estimated would be a potential liability of less than $200 million.
Details reported by the
AP
over the weekend about the pipeline were a cause for concern. According to the
AP
while the initial fatality reports of four people have been confirmed, authorities have said five people are still missing and at least 60 injured. The pipeline explosion, which created a crater 167 feet long and 26 feet wide, was revealed over the weekend to be among a small group of high risk pipelines across the U.S.
California regulators stepped up the pressure on PG&E on Sunday, ordering a leak survey on all its natural gas lines in the state. The governor's office also asked the state's regulatory authority to order PG&E to conduct an integrity assessment of its natural gas pipeline system. An independent panel is being put together to investigate the accident.
The
AP
reported that PG&E submitted paperwork to regulators saying that a nearby section of the same gas line a few miles away was within "the top 100 highest risk line sections" in the utility's service territory. PG&E also described the portion of pipeline that exploded as a "high consequence area" requiring more stringent inspections called integrity assessments, the federal Pipeline and Hazardous Materials Safety Administration spokeswoman Julia Valentine told the
AP
over the weekend.
While there are fears that PG&E will face claims of negligence, the company says it planned to replace the piece of the gas line mentioned in the documents as a part of its broader proposal to upgrade infrastructure, but there was no urgent need for repairs. The utility's call centers received no calls from the neighborhood about leaking gas in the days leading up to the explosion. The last time the pipeline section that exploded was checked for leaks was March, but another section of the same pipeline had been checked for leaks last Friday, a PG&E spokesman told the
AP
.
One energy market analyst pointed to settlements made by
El Paso
(EP)
and its affiliates in recent years for pipeline explosions as indications that the final damages and liabilities made the selloff in PG&E shares seem excessive. El Paso settled one 2007 case that resulted in fatalities for $15.5 million, according to press reports, though the company also had to invest several hundred million dollars in pipeline modifications. An El Paso affiliate also had a pipeline explosion in the Texas Panhandle in November 2009 which one analyst said was settled for $10 million.
"It's excessive, it's overdone, and I'm not concerned," said one energy analyst who could not be identified because they had not written on the issue.
PG&E had been trading at a year-to-date high before the pipeline explosion triggered a selloff on Friday. Several analysts contended that even this year-to-date high share price didn't merit any decline in response to the tragedy.
Jefferies analyst Paul Fremont said he expects that PG&E will be fully covered by insurance. The Jefferies analyst had spoken to the company and said while PG&E doesn't divulge the actual insurance contract language, to the best of his knowledge he remains confident that damages and liabilities would not exceed coverage. "There's nothing about this incident that leads us to assume coverage would not apply," the analyst said.
Fremont alluded to the post-BP oil spill dilemma that may exact too great a toll on the market's rationality in cases of environmental tragedy. He noted the recent oil rig explosion involving
Mariner Energy
(ME) - Get 23andMe Holding Co Class A Report
. Mariner Energy shares went into a deep nose-dive on the day of the oil rig explosion on Sept. 2, and are now trading at a share price higher than before the nose-dive began.
Unlike the BP oil spill, the type of event that happens once every few decades, pipeline explosions are unfortunately plentiful, and often include fatalities. "These risks are never going to be eliminated, but I can't think of a situation in the past where we've had a company go materially beyond the level of insurance coverage," Fremont said.
It may seem like the most ruthless kind of market mercenary tactics to be buying on tragedy, but that's exactly what the Jefferies analyst, and other analysts, said was a conclusion they could not avoid after the Friday selloff in PG&E. "Unless someone can come up with proof of why PG&E is not covered, and I'd be shocked if they could, it's absolutely a buy," Jefferies Fremont said.
At the open on Monday, PG&E shares were down by less than 1%.
--Written by Eric Rosenbaum in New York.
Copyright 2009 TheStreet.com Inc. All rights reserved. This material may not be published, broadcast, rewritten, or redistributed.