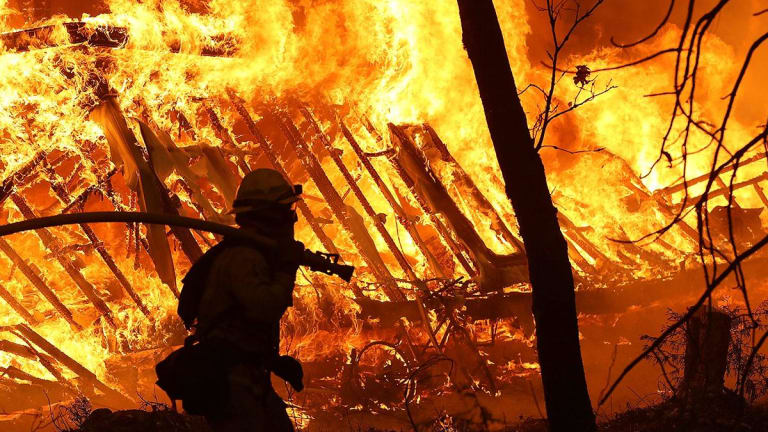 PG&E Corp.  (PCG) - Get PG&E Corporation Report filed for Chapter 11 bankruptcy protection Tuesday as the California utility seeks to managed liabilities related to the state's deadly wildfires that could reach as high as $30 billion.
PG&E, which owns the biggest power utility in the United States, filed the request in the U.S. Bankruptcy Court for the Northern District of California and is also seeking $5.5 billion in so-called 'debtor-in-possession' financing to fund it ongoing operations and safety initiatives.
"Our most important responsibility is and must be safety, and that remains our focus. Throughout this process, we are fully committed to enhancing our wildfire safety efforts, as well as helping restoration and rebuilding efforts across the communities impacted by the devastating Northern California wildfires," said interim CEO John Simon. "We also intend to work together with our customers, employees and other stakeholders to create a more sustainable foundation for the delivery of safe, reliable and affordable service in the years ahead."
"To be clear, we have heard the calls for change and we are determined to take action throughout this process to build the energy system our customers want and deserve," Simon added.
PG&E rose 16.5% to close at $13.99 on Tuesday, giving the San Francisco-based group a market value of about $6.23 billion.
Shares in the utility have lost more than three quarters of their value since the company warned in November. that it faced "significant" liability, over and above its insurance capacity, if its equipment was found to have started the deadly Camp Fire that started in the city of Paradise and spread through much of Northern California, killing at least 86 people and causing billions in economic and environmental damage.
S&P Global Ratings lowered PG&E's credit rating to single-B, two notches below the investment grade threshold, on January 8, a move that affected around $18 billion in outstanding bonds.
Earlier this month, PG&E's board of directors said it was "actively assessing PG&E's operations, finances, management, structure, and governance -- and remains focused on improving safety and operational effectiveness," in addition to the prior actions it had taken to "confront the growing wildfire threat."
The California Public Utilities Commission said in December it was investigating PG&E's role in falsifying data related to the safety of its natural gas pipelines.
"Utility falsification of safety related records is a serious violation of law and diminishes our trust in the utility's reports on their progress," the Commission said. "These findings are another example of why we are investigating PG&E's safety culture."