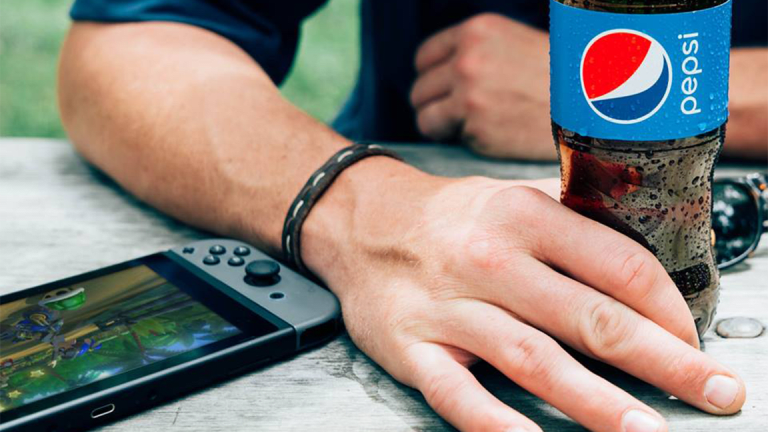 PepsiCo Spends $3.2 Billion to Help Save the Planet and Sell More Flavor Pods
PepsiCo makes a big deal for SodaStream. The markets will have lots to digest in the coming days, including the Jackson Hole gathering and retail earnings.
With cash, comes a new thought.
"SodaStream (SODA) is calling out PepsiCo (PEP) for its second tone-deaf marketing scheme of 2017. Clearly, the soda and bottled-water industry will stop at nothing to sell products -- even making light of harsh realities, fears and prejudices that citizens face every day. Now, in addition to polluting our oceans with plastic, they're using recent protests against police brutality to sell cans of soda? I say to Pepsi CEO Indra Nooyi - you're better than this. You know it and the world knows it."
That was SodaStream CEO Daniel Birnbaum on April 5, 2017, in the wake of PepsiCo's horribly received Kendall Jenner TV ad. I guess time -- and a boatload of cold hard cash -- heals old wounds. PepsiCo said at 2 a.m. EST on Monday that it will pay $144 per Sodastream share, which represents an almost 11% premium to Friday's closing price, to gain control of the company's in-home soda technology. PepsiCo said the price represented a 32% premium to the 30-day volume weighted average.
Birnbaum will stay on and lead the company. Judging by an interview he did with the Financial Times, he is under the impression SodaStream largely will be left alone to operate as it sees fit. He likely is sorely mistaken -- big brother Pepsi will move quickly to introduce its brands and people to the SodaStream platform, market the hell out of the platform and create a host of on-the-go water bottles that may take aim at Clorox's  (CLX) Brita system. PepsiCo has had interesting obsession with bottles in recent years.
First came a test of Gatorade pods that snap onto a specially designed water bottle in 2017. More recently, PepsiCo unveiled DrinkFinity -- another water bottle plus flavor pod contraption. The company pitches these efforts as trying to reduce plastic waste (and by extension, costs of doing business), similar to the message on the thinly worded press release about the SodaStream deal.
Whatever the case, PepsiCo is paying a pretty penny for SodaStream. Incoming new CEO Ramon Laguarta best move fast to max out synergies. Already, one widely followed beverage analyst is out panning the deal. 
"That said, we can't help but see parallels to Coca-Cola's (KO) decision to acquire a stake in Green Mountain in 2014, and question whether this deal - which also brings together a large consumer packaged goods company and an in-home beverage maker - will do much to solve PepsiCo's ongoing struggle to improve volumes in its North American Beverage segment (which, despite sequentially improving in Q2, remain weak)," says Wells Fargo analyst Bonnie Herzog. "In short, we remain concerned about challenges facing PepsiCo's core business - and, as such, continue to see limited upside for PepsiCo in the near-term."
By the Numbers
I mentioned these numbers from Bank of America Merrill Lynch over the weekend. But they warrant repeating as the market prepares to start the week on a high note ahead of breaking the historical bull market record on Aug. 22.
The numbers: (1) 11 of 21 commodity markets have experienced "bear" markets (i.e. >20% peak-to-trough decline) this year and a further nine "corrections" (i.e. >10% peak-to-trough declines); (2) 12 of 45 MSCI country indices are in "bear" markets and a further 17 equity indices have seen "corrections"; and (3) The S&P 500's undefined summer surge has been clearly led by defensive sectors (top five performing U.S. sectors past three months include staples, utilities, REITs, healthcare, telecoms, in that order). Specifically on the oil front, the latest dive below $70 a barrel suggests China's economy is headed to a darker place later this year. That, of course, will have ramifications for U.S. companies.
Pointed out Bernstein's top oil analyst Neil Beveridge:
"Oil markets are increasingly nervous about the possibility of a slowdown in Chinese (and emerging markets more broadly) oil consumption given its role in driving global demand. China is clearly going through a period of de-leveraging and trade tensions with the U.S. are having a negative impact on business confidence and investment. If the A-share index is the leading indicator of the economy, then the signs look ominous."
Around TheStreet 
Alibaba (BABA)  will report second-quarter earnings on Thursday. Given the plunge in Chinese internet stocks and weak results from gaming giant Tencent (TCEHY) , it's possible Alibaba's release disappoints. TheStreet's tech columnist @EricJhonsa previewed the results. $BABA shares down 6% year to date, with most of the losses incurred since late June.
Tesla's (TSLA)  Roadster will be profiled Thursday on the latest edition of CNBC's "Jay Leno's Garage." TheStreet's Tesla expert @BretKenwell constructed a case for Tesla hitting $420 a share in his newest "Tesla'd" column. Hat tip to Leno if he mentions Tesla's volatile stock and erratic founder Elon Musk (both unlikely).
Coal stocks such as Arch Coal (ARCH) and Peabody Energy (BTU)  are in focus ahead of a Donald Trump rally in West Virginia on Tuesday. Trump is expected to pound the table on rolling back Obama-era regulations on coal.
TheStreet's founder Jim Cramer and veteran market forecaster Marc Chaikin will hold a live webinar for investors on Aug. 22. The theme: 'How to Trade a Booming Economy.' You won't want to miss this one. Quickly register for free here.