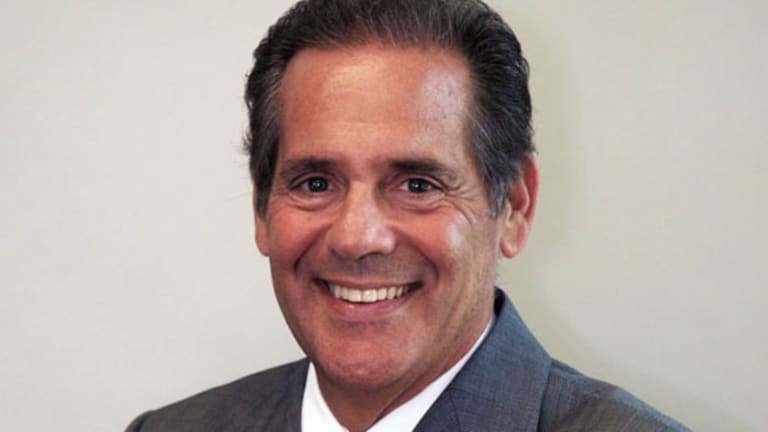 PennyMac Investors May Want to Rethink Risks Following Ocwen Settlement
Investors in PennyMac Financial Services, appear less concerned about regulatory risks than those in other mortgage servicers, but they may want to rethink things following Monday's regulatory settlement with Ocwen.
NEW YORK (TheStreet) -- Investors in PennyMac Financial Services (PFSI) - Get PennyMac Financial Services, Inc. Report have turned a blind eye to the regulatory storm that has sent Ocwen Financial (OCN) - Get Ocwen Financial Corporation Report shares down 74% this year, but the particulars ofOcwen's settlement with regulators on Monday ought to give them pause.
While shares of two other mortgage servicers, Nationstar Mortgage (NSM) and Walter Investment Management (WAC) , have fallen in sympathy with Ocwen, PennyMac shares traded flat last week. 
In some ways, that isn't surprising: Ocwen, Nationstar and Walter are often lumped together. If they are brothers, PennyMac is the cousin.
But PennyMac resembles Ocwen in certain ways that might make its investors uncomfortable if they thought about the risks more carefully.
Ocwen's Chairman, Bill Erbey, was chairman of four interrelated publicly traded companies until he was forced to resign from all of them as part of a settlement Monday with the New York Department of Financial Services.
In explaining the rationale for Erbey's resignation, the NYDFS cited various conflicts of interest between his roles overseeing Ocwen and related companies such as Altisource Portfolio Solutions (ASPS) - Get Altisource Portfolio Solutions S.A. Report .
Just as Erbey wore many supervisory hats, PennyMac's top two executives, Chairman and CEO Stanford Kurland and President and COO David Spector, hold those same positions at a related real estate investment trust, PennyMac Mortgage Investment Trust (PMT) - Get PennyMac Mortgage Investment Trust Report .
Both PennyMac companies acknowledge the potential for conflicts of interest among the risks cited in their annual 10-K regulatory filings.
Christopher Oltmann, a spokesman for both companies, said the company would have no comment on any parallels between it and Ocwen.
The PennyMac companies are far from the only public companies overseen by executives facing potential conflicts of interest. But there are a couple of things that make them more vulnerable to being targeted by regulators.
First, they, like the Ocwen companies, collect residential mortgage debt and foreclose on people who don't pay it. When you are in the business of potentially throwing people out of their homes, regulators pay close attention to you.
Second, PennyMac buys mortgages that are in trouble, meaning that a decision by one of PennyMac's businesses to foreclose on a property could potentially create a bargain investment opportunity for another. The conflict, in other words, is directly tied to the question of whether or not to throw someone out of their home.
Third, Kurland, Spector and other PennyMac executives previously had long careers at Countrywide Financial, one of the biggest sellers of dubious mortgages in the years leading up to the mortgage crisis.
The 10-Ks acknowledge this risk as well. The PennyMac filing, for example, cites "negative publicity and media attention involving Countrywide Financial Corporation," among risks for investors.
"We cannot assure you that any existing or future investigations, litigation or negative publicity involving Countrywide will not generate negative publicity or media attention for us or adversely impact us or PCM's and PLS's ability to conduct their respective businesses," the filing states.
It is possible PennyMac hasn't sold off due to regulatory risks in 2014 because its shares didn't run up as much in previous years as those of Ocwen, Nationstar or Walter. That may reflect the fact that PennyMac didn't grow as quickly as those other companies. Still, PennyMac investors would be wise to think harder about what the Ocwen regulatory settlement may mean for them.