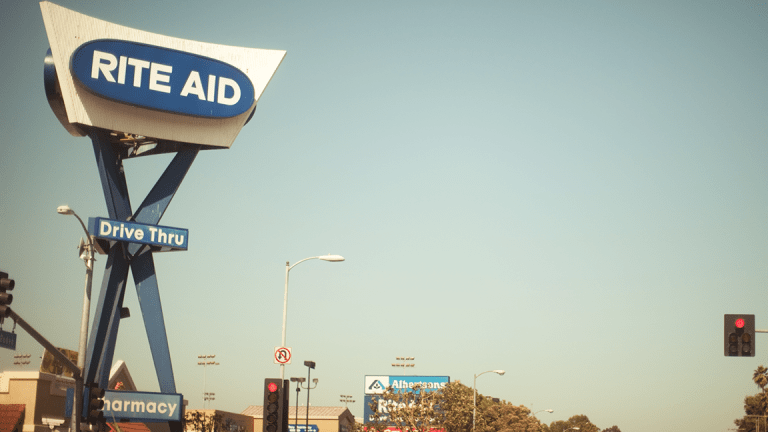 Rite Aid Scrambles for Remedy to Avoid Being Delisted by NYSE
The retail pharmacy chain is exploring ways to get its stock price back above a buck, including a reverse stock split.
Drugstore chain Rite Aid Corp. (RAD) - Get Rite Aid Corporation Report is exploring a prescription to avoid being delisted from the venerable New York Stock Exchange for having its share price trade below $1 for more than 30 consecutive days.
The company on Friday said that it was given notice as of Thursday, Jan. 3, by the NYSE that it has six months to get its share price back above a buck "to cure the share price non-compliance."
Among options Rite Aid is considering include a reverse stock split to meet the exchange's requirements. A reverse stock split is when a company combines its outstanding shares to increase the per-share value and corresponding market price.
Rite Aid shares have fallen 64% over the past year and have hovered under the $1-a-share mark for the past month. The exchange notified Rite Aid on Thursday that its average share price was too low and placed its stock at risk of delisting.
Investors appear to be anticipating the company will find a temporary remedy for its listing woes, with the stock gaining 5.8% on Friday to 79 cents. 
Rite Aid ranked No. 94 in the 2018 Fortune 500 list of the largest U.S. corporations by total revenue. The company posted fiscal 2018 annual revenue of $21.5 billion.