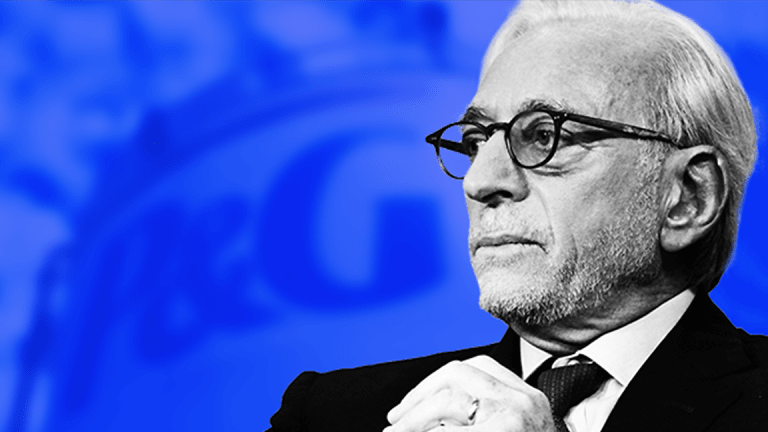 Procter & Gamble Co. (PG) - Get Procter & Gamble Company Report late Friday moved to appoint activist investor Nelson Peltz to its board even though the iconic American packaged goods company's inspector of elections said that he lost the largest boardroom battle in the history of director insurgencies.
"We respect Nelson Peltz as a highly engaged shareowner and investor, and look forward to his contributions as a member of P&G's Board," said P&G CEO David Taylor. "We have had constructive discussions with Nelson and we are committed to working together for the best interests of all P&G shareholders."
According to a securities filing, P&G's inspector of elections, IVS, said in its final vote tabulation that Peltz received 972,766,372 votes, less than the 973,264,684 votes received by company director, Ernesto Zedillo, an ex-president of Mexico.
Nevertheless, the result brings to a conclusion a nearly year-long bruising battle between the Trian Fund Management co-founder and P&G, which may otherwise have continued with recounts and courtroom battles.
P&G increased the size of its board from 11 to 13 directors to add Peltz and another nominee, Joseph Jimenez, CEO of Novartis. Both Peltz and Jimenez are set to join P&G's board on March 1.
Now the question is what impact will Peltz have on P&G's future path? On one level, Peltz's seat represents just one position on a 13-person board. As such, Peltz may have limited power and even could have difficulty getting subjects he wants evaluated to come up for discussion by the P&G board. He may not have any allies initially on the board, which means he may not succeed at gaining a second director to support his motions. Without a second to support his motions the board won't agree to consider them.
However, Peltz is considered to be charming, smart, experienced and capable, especially since he has a team at Trian analyzing the situation the company that he is likely to sway people on the board.
That is especially true if the rest of the directors decide to embrace Peltz and consider the fact that roughly 50% of shareholders backed his campaign as a message from investors that change is needed. If so, expect he will have an impact on P&G's future direction. The biggest item on Peltz's agenda? Restructure the business into three global business units rather than the four it has now. This would go a long way to eliminate what Peltz calls P&G's "suffocating bureaucracy." Nevertheless, don't expect this to happen -- most experts and analysts expect that such a big move would represent too much heavy lifting for one director when faced with an intransigent board.
Less dramatic changes, like a push to make small bolt-on acquisitions to bring in innovative brands or a wholesale re-evaluation of the company's R&D spending, are things Peltz has wanted and they also are things that the board could agree on in the wake of his installation. The Peltz team has argued that there has been a significant lack of innovation at the company in recent years, and that the last major P&G innovation was the Swiffer, which was created almost 20 years ago.
That said, a wholesale re-evaluation of R&D spending may get some serious pushback. During the heated campaign, P&G CEO Taylor said that Peltz's proposal was "very dangerous" and would completely eliminate the company's corporate R&D department.
It is possible that Peltz's addition would drive the company to also focus more on acquiring small brands or developing new brands in-house. The activist fund has argued that millennials don't want the big global brands that P&G offers up.
A key question is whether the board might feel pressure to include him on an innovation and technology subcommittee so that he could have a voice in how P&G spends its R&D dollars. He also could get a seat on the compensation and leadership development subcommittee, where he would have some influence on executive compensation plans. Those decisions aren't expected to be made for weeks, since Peltz isn't going to officially join the board until March.
In a statement Friday, Peltz said he believes in the "tremendous potential of P&G. "I look forward to bringing fresh perspectives to the boardroom, and working collaboratively with David and the rest of the Board to drive sustainable long-term shareholder value at P&G," Peltz said. 
Only time will tell how close the two will work together. 
More of What's Trending on TheStreet: