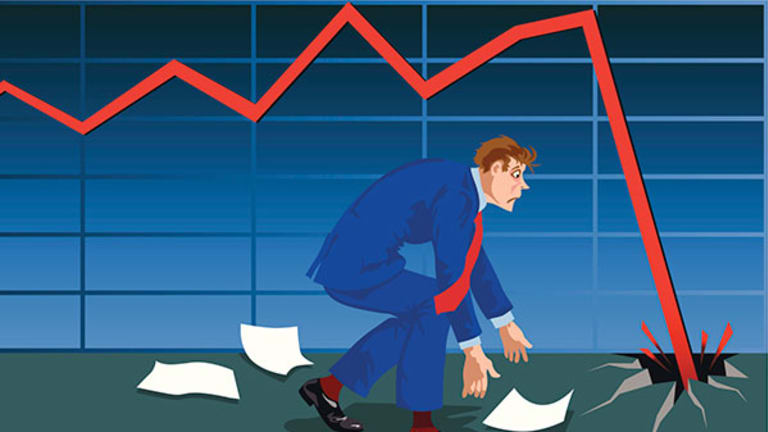 Pearson Plummets on Lower Guidance; Other Publishers Offer Better Investment Opportunities
The world's largest education company suffered its worst one-day stock performance on Wednesday.
Shares of British-based publisher Pearson (PSO) fell Wednesday, erasing nearly 30% of their market value following a surprise announcement from the nearly 175-year-old company.
The steep fall, the most in the company's history, is the latest evidence of the publishing industry's decline. Many publishers have struggled to adapt to consumers' growing preference for online books and other reading materials, and have seen their revenues and profits decline. 
Pearson, once best known for its iconic Penguin paperbacks, is now the world's largest education company. The bulk of its profits come from textbooks and education testing products. North America accounts for two-thirds of the company's sales.
However, education, as well as practically everything else, is shifting to online. Customers can now easily download cheaper digital textbooks online or rent content, rather than purchasing it.
On Wednesday, Pearson announced that challenges due to these factors led the company to lower its 2017 operating profit guidance by as much as 19%, discard its 2018 guidance altogether and slash its 2017 dividend.
Moreover, based on a pessimistic forecast for the publishing industry, Pearson has decided to sell its stake in its Penguin Random House business to raise much-needed cash.
Pearson's CEO John Fallon, admitted responsibility for failing to foresee rapid, drastic market changes, but vowed to up the company's presence into the new digital world. "I am accountable and I fully accept that accountability," he said, "but I am also accountable for leading the company through what is a far more difficult period than anyone could have imagined."
Under Fallon's reign, which began back in 2013, Pearson has already made drastic changes. In 2015, the company sold both the Financial Times newspaper and its stake in The Economist magazine.
Pearson is a dangerous stock that investors should currently avoid. Pearson will need to move more resources rapidly into its digital offerings.
If you want to invest in media, however, there are still a few stocks that have shown recent growth, as well as offering potential for the future. E. W. Scripps was founded as a newspaper company, although two years ago it spun off its printed brands into Journal Media Group. Scripps has transitioned to a digital content and cable network company, and owns and operates HGTV and Food Network. After a lackluster 2016, analysts are expecting upside for Scripps' stock in 2017.
Don't forget American icon The New York Times. This is one of the few newspaper companies that have kept pace with media trends. Thanks to its early and effective move to digital, the company's flagship property, The New York Times, is still going strong. While not without risk, this remains one of the best ways to play the news industry.
---
A crisis is coming. But I've found seven companies that should continue to prosper no matter what's going on in the economy. Each one of these powerful, yet overlooked companies barely even blink when the market tumbles. And they'll skyrocket when it rebounds. You can pick up all seven for pennies on the dollar right now. Get their names here before it's too late.
The author is an independent contributor who at the time of publication owned none of the stocks mentioned.