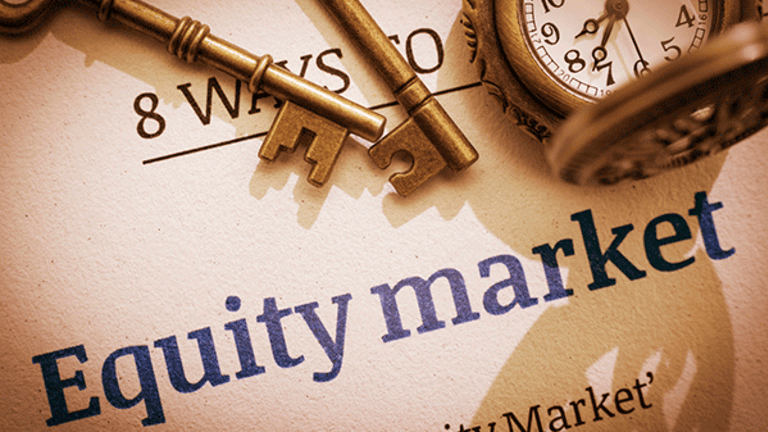 PE Firms Upping Their Game in Public Markets
Financial sponsors are steadily taking a stake in publicly traded companies as they look for creative, sustainable ways to make investments.
In March, Silver Lake Management completed its $500 million investment in cybersecurity giant Symantec ( (SYMC) - Get Symantec Corporation Report ). The PE firm injected $500 million in principal amount of 2.5% convertible senior unsecured notes due 2021 with an initial conversion price of $21 per share.
The New York-based private equity firm's investment came less than a year after it injected a $1 billion investment in Motorola Solutions. ( (MSI) - Get Motorola Solutions, Inc. (MOS) Report ), also purchasing convertible senior notes.
Silver Lake isn't the only financial sponsor to essentially take stakes in publicly traded companies. Over the years, buyout shops have steadily injected money in public companies as they search for creative, yet sustainable ways to bring in capital -- a trend that will continue since they represent a relatively low-risk investment opportunity for financial sponsors that have experienced pressure on returns.
"PE funds have a lot of capital they need to deploy. They're always looking for ways to do that," said Sonny Allison, a partner at Perkins Coie.
Competition among PE firms means fewer places to invest at the private market level, which is forcing hands of financial sponsors to look at the public market for opportunities, he said.
"It's a natural avenue to deploy the capital," Allison added, observing that companies with stagnant or struggling stock prices have typically attracted stake investments from PE firms.
Blackstone Group ( (BX) - Get Blackstone Group Inc. Class A Report ) invested $820 million in NCR ( (NCR) - Get NCR Corporation Report ) convertible preferred shares in late 2015. ATM manufacturer NCR, which had been reviewing strategic alternatives and facing pressure from activist investor P. Schoenfeld Asset Management prior to the Blackstone investment, is using the funding for repurchasing up to $1 billion of common stock.
Just earlier this month, SunOpta. ( (STKL) - Get SunOpta Inc. Report ) received an $85 million investment from Oaktree Capital Management LP. Oaktree acquired preferred shares exchangeable to an 11.7% common share stake in the consumer company that had come under pressure from activist investors Engaged Capital and Tourbillon Capital Partners.
Companies with somewhat limited common stock appreciation make sense to emerge as candidates for these investments, Morningstar Inc. analyst Tim Feeney said.
Take Motorola Solutions as an example.
The Schaumburg, Ill.-based communications giant, which has been transforming itself into a public safety- and government-focused infrastructure services company from a telecom equipment maker, had become a "cash cow" before receiving the $1 billion investment in August 2015, he explained.
"Motorola is run like a portfolio company. There's not so much cost cutting they can do," Feeney said, adding that a common share purchase wouldn't have made sense for a PE firm since the shares don't have upside for appreciation and fixed income was a more sustainable investment for Silver Lake.
It makes sense for sponsors to invest in companies like Motorola with recurring revenue and fixed income cash flow, but relatively flat growth.
"Growth in earnings will be coming from cost cutting, but that can only go to a certain extent," Feeney explained. "It's also an endorsement on the company itself, and you're also able to leverage the expertise of private equity."
Motorola, which said the investment would provide capital and a financial partnership to work on opportunities in software and services areas, added Silver Lake managing partners Egon Durban and Greg Mondre to the board as part of the transaction.
In some scenarios, investments may hint at a gradual take-private transaction as could be the case for Motorola Solutions, Northcoast Research Partners analyst Keith Housum.
Still, there's also been a sense of skepticism among some investors and company followers for why Motorola decided to receive the investment when it could have easily borrowed capital elsewhere, Housum added.
In other situations, buyout firms have taken activist stakes in publicly traded companies, underscoring PE's growing willingness to be more vocal investors.
Golden Gate Capital LP also of San Francisco acquired a 9% stake in Ascena Retail Group Inc. ( (ASNA) - Get Ascena Retail Group, Inc. Report ) in late 2015, revealing that it hoped to boost shareholder value. The firm had also accumulated a stake in Ann Inc. the prior year before Ascena paid $2.2 billion in cash and stock for Ann.
San Francisco-based Francisco Partners Management LLC, for instance, took a 5.6% stake in Jive Software Inc. ( (JIVE) ) last summer with plans to have discussions with the board, management and other shareholders about the cloud software provider's strategy and future plans. Jive has since emerged as a potential acquisition target against the backdrop of tech behemoths like Oracle ( (ORCL) - Get Oracle Corporation Report ) and Salesforce.com ( (CRM) - Get salesforce.com, inc. Report ) making big M&A bets during the ongoing deal cycle.
Meanwhile, there are various components that could affect a buyout shop's decision to take a bite out of public companies such as the debt market.
"There's scarcity of supply of good LBO transactions," Craig Marcus, a partner at Ropes & Gray LLP, said, adding that leveraged buyouts may not be feasible for sponsors if the debt markets are choppy.
At the same time, the pros and cons aren't that different from PE's typical investments in private companies. PE will look at changes that can be made and will voice thoughts toward the strategic direction of businesses, but the size of the public companies and the sponsor's stake will dictate the degree of these changes.
"We're taking a view that there's an opportunity to get the type of returns they are looking for," Marcus said. "The equity market is not overly frothy, and there's an opportunity to do this."