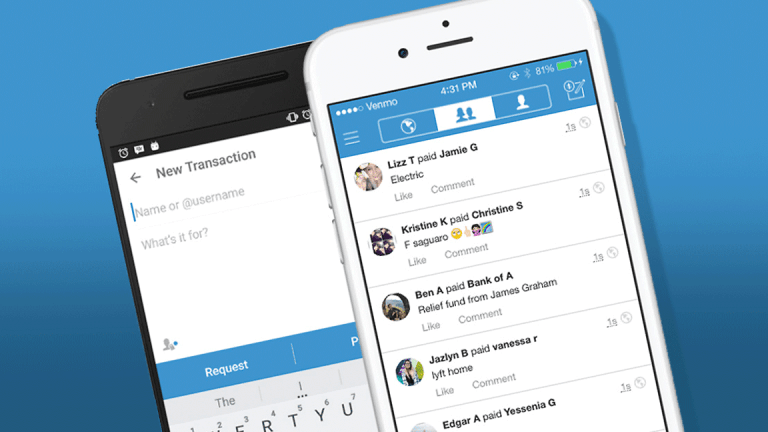 PayPal's Potential Billion Dollar Business That Kids Love Using: Venmo
Venmo continues to be a growth juggernaut for digital payments player PayPal. One Wall Street analyst thinks the growth surge is only just beginning.
The 20-something year old driven surge in popularity for PayPal's (PYPL) - Get Report could just be getting started.
The Call 
Sorry, Apple (AAPL) - Get Report Pay. A new survey from RW Baird tech analyst Colin Sebastian of 1,500 internet users has Venmo being among the most dominant payment platforms. 
"Among the 40% of respondents using digital wallets, Venmo adoption was on par with Apple Pay, although this likely includes affirmative responses for P2P transactions. Nonetheless, we view this strong showing as a positive leading indicator of longerterm Venmo monetization," Sebastian says.
Sebastian sees the momentum behind Venmo helping to bring in the big bucks for PayPal over time.
Sebastian says, "Given the myriad of of monetizable avenues for Venmo, the range of medium-term outcomes are quite wide. Our analysis suggests a base case incremental revenue contribution in 2021 of $300 million, a reasonable upside scenario of $475 million, and a "best case" scenario of more than $1 billion -- with margins above those of core PayPal."
2Q By The Numbers
PayPal doesn't specifically break out Venmo's performance, but often gives solid clues. One can infer that the business remained healthy in the second quarter. 
Via PayPal's management on the second quarter earnings call:
P2P volume which is a component of merchant services and includes volumes across core PayPal Venmo and Xoom grew 50% to $33 billion and represented approximately 24% of total payment volume versus 21% in Q2 2017.
On the consumer side active account growth was predominantly driven by core PayPal and Venmo. We also added more than 600000 merchants to our platform ending the quarter with more than 19.5 million merchants.
We just had our biggest quarter over ever of new users on Venmo and great growth of $14 billion and volume up 78% year-on-year. And we're basically spending next to nothing on marketing because our users to our marketing for us.
TheStreet Says
Wall Street has sent PayPal's stock down 4% over the past month on fears of slowing growth. While it's easy to understand that logic, PayPal's efforts to monetize Venmo, aggressively use its cash to buy other businesses and expand old school PayPal into new payment mediums (Facebook (FB) - Get Report Messenger, for instance) should not be overlooked.
Says PayPal Chief Operating Officer Bill Ready to TheStreet's @AnnieGaus: 
"Seventeen percent of Venmo users have engaged in a monetized experience so far this year, and you're seeing really noteworthy merchants like Uber, Uber Eats, GrubHub (GRUB) - Get Report , Seamless, Eat24, Williams Sonoma (WSM) - Get Report , all adding dedicated Venmo buttons to their sites and apps. So we're very early innings and think there's a lot left to go but the really great [thing] to see is that there's fantastic customer demand for it, on both the customer and merchant side. So we think there's still tremendous growth left to go in those."