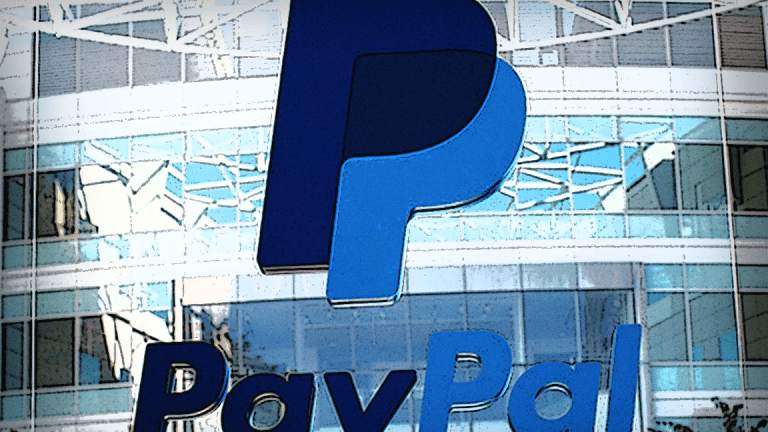 PayPal's New Activist Investor Is Right for Thinking Stock Is 50% Undervalued
PayPal shares have surged under CEO Dan Schulman. But one activist investor thinks the good times are only just beginning.
PayPal's (PYPL) stock surge under CEO Dan Schulman may just be getting started, or so one prominent activist investor is now betting. 
Third Point, led by activist investor Dan Loeb, revealed a new stake in PayPal Monday. Loeb sees 50% upside in PayPal's stock over the next 18 months, according to a note obtained by TheStreet. He added that PayPal could become the next Netflix (NFLX) or Amazon (AMZN) in its sector. 
Bloomberg first reported the stake. 
Loeb declined to comment on the stake when contacted by TheStreet. "We appreciate the investment in our company," a PayPal spokeswoman told TheStreet via email. 
Shares rose 2% on the news. Loeb is likely right on going all in on PayPal. 
PayPal shares have exploded 151% since being spun-off from EBay (EBAY) in 2015. Schulman has led PayPal's transformation since, moving aggressively to expand the popular Venmo payments platform and diversify the company from bricks-and-mortar retailers. More recently, Schulman has led an acquisition spree that puts PayPal in the leading position to dominate the future of mobile payments.
Flush with cash and boasting a clean balance sheet amidst the golden age of digital payments, Schulman reiterated recently the company plans to spend $1 billion to $3 billion a year on acquisitions. 
He didn't rule out spending more than the $2.2 billion it cost PayPal to buy international commerce platform iZettle this year.
In June, the company said it will pay $120 million for fraud prevention and risk management services Similty. Together with the recent purchases of payments platform Hyperwallet and iZettle, PayPal is nearing the $3 billion upper end of the annual acquisition spending range that it recently shared with investors.
This is why Jim Cramer's Action Alerts PLUS member club owns PayPal and Amazon. Listen to TheStreet's recent podcast with Schulman below.
-Ron Orol contributed to this story.