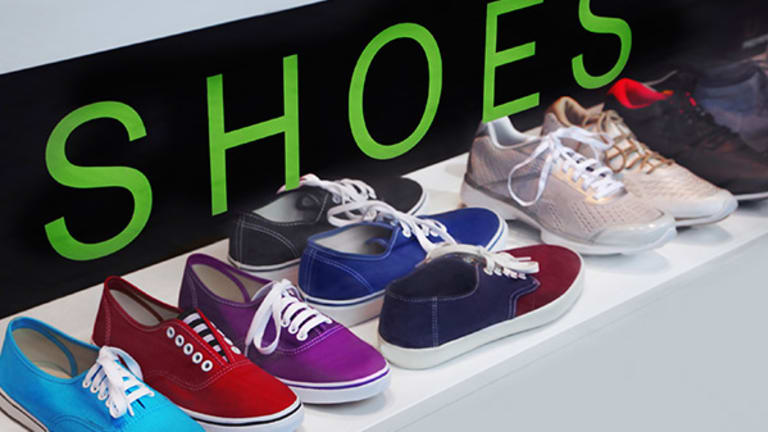 Payless ShoeSource Latest Retailer to Crash Into Bankruptcy, Plans to Shutter 400 Stores
Retail woes claim another victim.
Another retailer bit the dust Tuesday.
Payless ShoeSource is the latest to file for bankruptcy amid the massive pressure facing the industry from heightened e-commerce competition, rising rent costs and declining foot traffic.
The Kansas-based discount shoe store operator said it plans to immediately close nearly 400 underperforming locations in the U.S. and Puerto Rico and "work to aggressively manage the remaining real estate lease portfolio either by modifying terms, or evaluating closures of additional locations."
"This is a difficult, but necessary, decision driven by the continued challenges of the retail environment which will only intensify," Payless CEO Paul Jones said in a statement Tuesday afternoon.
Last week, reports began circulating that Payless would file for insolvency by this week. In February, it was revealed that Payless would shutter 1,000 stores and in January the retailer announced the elimination of 150 employees.
Read too: 3 Retailers Not Names Payless and Sears That Could Be Next to Go Bust
Through its Chapter 11 case, Payless said it is looking to invest in omnichannel expansion, product and inventory initiatives and international expansion in Latin America, while strengthening its balance sheet and reducing its debt load.
In conjunction with its filing, Payless said it entered into a plan support agreement with two-thirds of its first-lien and second-lien term debt holders. The plan calls for the reduction of 50% of the retailer's debt load and provides "a path to an expedited emergence from Chapter 11 with a sustainable capital structure for the future."
The company also retained up to $385 million in debtor-in-possession financing with certain of its existing lenders.
Payless filed its Chapter 11 petition in the U.S. Bankruptcy Court for the Eastern District of Missouri in St. Louis listing $500 million to $1 billion in assets and $1 billion to $10 billion in liabilities.
The retailer was taken private by private equity firms Golden Gate Private Equity and Blum Capital Partners in 2012 in a $2 billion buyout of parent company Collective Brands.
Payless now joins a growing list of bankrupt retailers. Just in the past few weeks, Wall Street saw Chapter 11 filings from sporting goods retailer Gander Mountain, RadioShack successor General Wireless Operations, everyday value price department store operator Gordmans Stores (GMAN) - Get Goldman Sachs Motif Manufacturing Revolution ETF Report  and appliances, electronics and furniture retailer HHGregg (HGG) .
The company also joins an increasing list of retailers who have been forced to close massive amounts of stores, including the dying Sears (SHLD) which recently admitted it is concerned about its ability to stay in business.