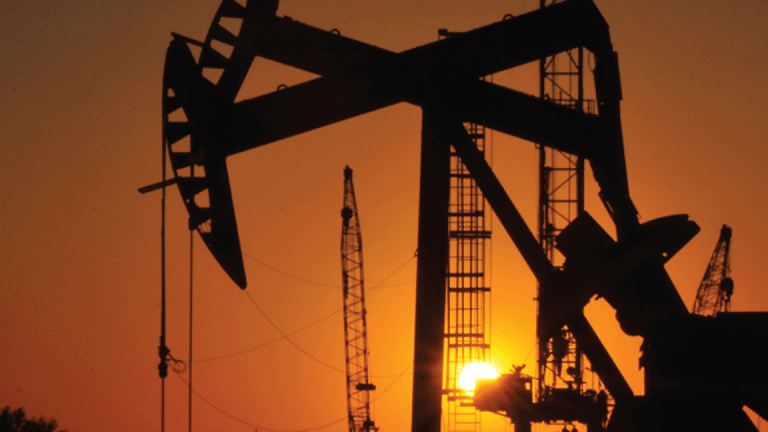 Fracking-Firm Merger: Parsley Energy to Acquire Jagged Peak for $1.65 Billion
The stock deal would bring together two specialists in fracking in the Permian Basin.
Parsley Energy (PE) - Get Free Report agreed to buy Jagged Peak Energy (JAG) - Get Free Report , in a $1.65 billion deal bringing together two specialists in fracking in the Permian Basin, the companies said on Monday.
Terms of the all-stock deal also call for Parsley to take on Jagged Peak's debt of $625 million.
On Monday, shares of Parsley, based in Austin, slumped 11% to $15.18. Jagged Peak, Denver, finished at $6.72, down 1.5%.
Under the terms, Jagged Peak holders would receive 0.447 Parsley Class A common share for each of their shares. That's $7.59 per Jagged Peak share based on Parsley's closing price Friday. And it reflects an 11% premium over Jagged Peak's close on Friday.
Holders of Parsley would get 77% and Jagged Peak holders 23% of the new company.
The deal, expected to close in the first quarter, is designed to be tax-free to Jagged Peak holders. Both companies' boards have approved the transaction.
Shares of Parsley returned 6.4% in 2019 through Friday, compared with a 25% drop for Jagged Peak, according to Morningstar.
Parsley and Jagged Peak forecast that the merger in 2020 will add to cash flow, free cash flow and net asset value, among other metrics.
In a statement the companies said Jagged Peak's assets in the Delaware Basin -- which is part of the Permian Basin in west Texas and southeast New Mexico -- well complement Parsley's assets. 
"The combination of Parsley's and Jagged Peak's acreage positions will create a highly contiguous, interlocking footprint in the Delaware Basin that allows for a more optimized lease geometry with additional extended lateral wells," the statement said.
The companies expect the deal to save general and administrative costs totaling $25 million in the first year and $40 million to $50 million of annual savings thereafter.