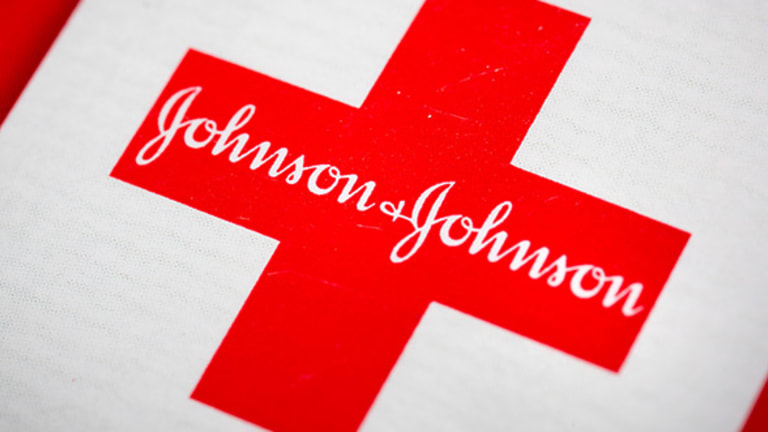 Parsing the Growth Prospects of 3M, J&J and Yahoo! After Earnings
Here is an in-depth look at these three companies that all reported operating results this week.
On Tuesday the major market indices all moved higher, bucking a recent trend of declines.
But now that President Donald Trump has taken office, investor sentiment is slightly shifting to the positive side as investors anticipate some of the policy changes he promised during the campaign.
Most market participants would agree that any changes he enacts will take time to filter down to individual company balance sheets. So following company earnings reports from the most recent quarter is still an important part of responsible investing.
Plus, knowing how a company was doing before policy changes take affect can give investors a point of reference. With that in mind, let's take a quick look at what three popularly held stocks that released results this week.
1. 3M (MMM) - Get Free Report
This conglomerate reported fourth-quarter earnings on Tuesday morning, and investors weren't particularly pleased with what they saw, mainly slow growth. Shares 3M fell more than 1% that day, despite the fact that its quarterly profit rose 11.3%.
Net income was $1.5 billion or $1.88 a share, compared with the analyst consensus estimate of $1.87 a share and $1.04 billion and $1.66 a share a year earlier. Revenue met estimates, rising 0.4% to $7.33 billion.
Management did a great job during the quarter of keeping costs low as operating expenses fell 2.3%.
Full-year company guidance for earnings is $8.45 a share to $8.80 a share, which represents a 1% to 3% organic growth rate.
Analysts have a 12-month price target for 3M's stock of about $190, which would represent a 7% increase.
Although that may not seem like a huge gain, investors need to consider that 3M offers more than just share price appreciation. The stock trades at 22 times past earnings and 20 times future expected full-year earnings.
In addition, 3M pays a very strong and healthy 2.51% dividend yield.
Existing shareholders shouldn't worry about the company's future or their holdings, but prospective ones may want to wait for a lower price-earnings ratio before pulling the trigger.
2. Johnson & Johnson (JNJ) - Get Free Report
Big Dow Jones Industrial Average component, J&J also reported fourth-quarter earnings on Tuesday morning, and investors again weren't crazy about what they saw, as the stock fell 2% during the day. The main reason for the decline was also slow growth.
The consumer products, medical devices and pharmaceutical  company posted revenue of $18.11 billion, which represents a 1.7% increase, but investors were looking for a 3% uptick. Earnings per share came in at $1.58 a share, higher than the $1.56 a share that was expected.
Trump wants to allow the government to negotiate drug prices with pharmaceutical companies, which would likely hurt J&J. But, the company has claimed to be a responsible actor when it comes to drug pricing and plans to release a list of its price increases.
Moving forward, slow growth could continue, especially if price negotiations do occur.
However, as with 3M, existing shareholders shouldn't panic sell, especially as they hold a stock with a 2.8% dividend yield that has not only paid its dividend each year since 1963 but has increased it every year since then. J&J is an income-generating stalwart through up and down markets.
3. Yahoo! (YHOO)
The technology company reported fourth-quarter earnings after the closing bell on Monday, and investors liked what they saw, with shares closing up more than 3% on Tuesday.
The company posted revenue of $1.469 billion, well above the $1.308 billion reported in the third quarter and $1.273 billion a year earlier. Wall Street was expecting revenue of $1.38 billion.
On the earnings side, Yahoo! reported earnings of 25 cents a share, compared with estimates of 21 cents a share and above the 13 cents a share a year earlier. For the full year, Yahoo! reported revenue of $5.17 billion and earnings of 62 cents a share, up from revenue of $4.97 billion a year earlier and matching earnings.
The acquisition by Verizon Communications will also be delayed until the second quarter as Yahoo! is under investigation by the Securities and Exchange Commission for the two email breaches reported last year.
Verizon Communications is reportedly looking for a lower acquisition price for Yahoo!'s core web portal business than the initial $4.83 billion, plus stock options, due to the data breaches.
How this plays out will be interesting, but it is unlikely that Verizon Communications will pay the initially agreed upon price, meaning that Yahoo! shareholders could see the value of the stock fall.
With the recent share price pop, it is a good time to get out of the stock. There are better investments.
---
Want a list of seven companies that would be worth owning, no matter what kind of investor you are or what direction the market is moving? The list gives you access to stocks that you will profit from regardless of what the markets do. With many calling for a coming crisis, now is the perfect time to make sure you and your portfolio are protected. Get the names of these hot stocks here before it's too late.
The author is an independent contributor who at the time of publication owned shares of JNJ and and VZ.