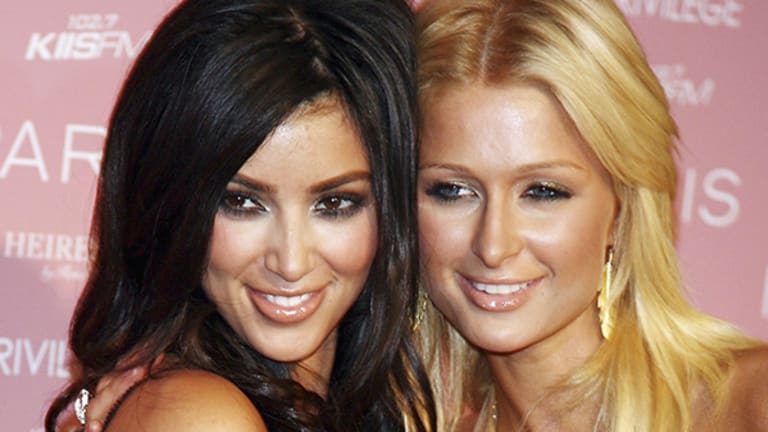 Paris Hilton, Floyd Mayweather and Other Celebs Going Crazy for Cryptocurrencies
Celebrities are all about the cryptocurrency scene.
Cryptocurrency, so hot right now.
Paris Hilton is the latest celebrity to throw her bedazzled trucker hat into the cryptocurrency ring, tweeting that she "looking forward to participating in the new" LydianCoin along with the hashtag #ThisIsNotAnAd unless we dare think the Hilton heiress turned reality show star, actress and singer would dare defile her manicured hands with sponsored blockchain technology.
Other celebrities that are also getting into the crypto craze (that may or may not be a bubble) include Dennis Rodman who was sent to North Korea on a PotCoin-sponsored trip. Considering the heightening tension between the United States and North Korea this doesn't seem like the soundest logic, but the basketball star has described Kim Jong-un as a "friend for life" after visiting North Korea in 2013. Rodman is also friendly with President Trump after appearing in his reality show, The Apprentice.
Floyd Mayweather also promoted the Stox.com ICO on August 2nd, which ultimately raised $30 million. He then went on to promote ICO of Hubii Network, both of which may or may not have been sponsored.
Unfortunately for these high-profile celebs, Bitcoin -- one of the most prominent cryptos -- has taken a hit recently. 
China has banned the practice of initial coin offerings (ICOs), or fundraising by the issue of digital currencies outside the regulatory framework. The country in effect has stepped up its policing of the trading of digital coins to ward off financial risks and potential social disunity.
Meanwhile, as TheStreet's Stephen Guilfoyle points out, several international banks are teaming up to join a project created by UBS Group AG (UBS) - Get UBS Group AG Report to form a new digital currency that will (like other forms of cryptocurrency) clear and settle through block-chain technology. Big names like Barclays (BCS) - Get Barclays Plc Report , Credit Suisse (CS) - Get Credit Suisse Group AG Report , HSBC Holdings (HSBC) - Get HSBC Holdings Plc Report and others have signed onto the effort.
The new coin, known as the "Utility Settlement Coin" will allow financial firms to pay for stocks and bonds without waiting for traditional money transfers to be completed. Hello new Bitcoin rival.
The series of developments underscores the fragility of the Bitcoin rally.
Are you investing in cryptocurrency? Don't miss TheStreet's coverage:
Why Bitcoin Cash Prices Are Likely to Dive Again
Bitcoin to Take Over Civilization
How Cryptocurrency Mining Works Explains Why AMD and Nvidia's Sales to Miners Might Soon Fall
Bitcoin Skyrockets to Record $3,525 as a Buying Binge Is Unleashed