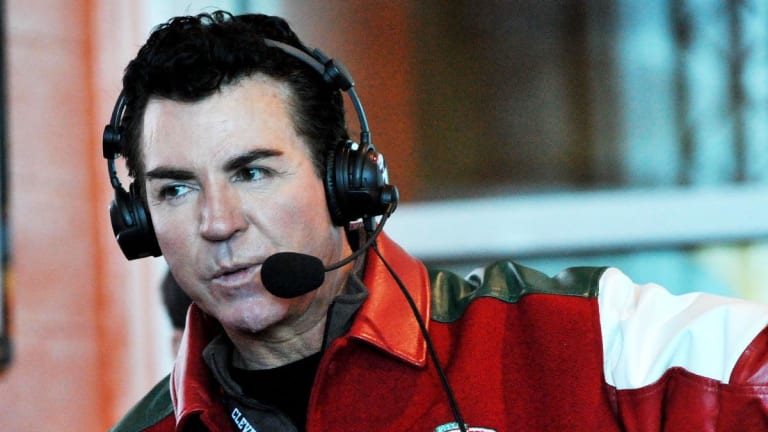 Papa John's Schnatter Sues the Company He Founded for Right to Inspect Books
John Schnatter was recently ousted as board chairman over allegedly using racial slurs.
The battle is on. 
John Schnatter, the founder and recently ousted chairman of Papa John's International Inc. (PZZA) - Get Papa John's International, Inc. Report  , is suing his namesake company for the right to inspect the firm's books and records.
"Mr. Schnatter [seeks] to inspect documents because of the unexplained and heavy-handed way in which the company has treated him since the publication of a story that falsely accused him of using a racial slur," Schnatter's lawyers wrote in a suit filed Thursday in Delaware, where the company is incorporated.
Schnatter -- who's also Papa John's largest shareholder and served as its CEO until last fall -- has been under a cloud since July 11, when Forbes.com reported that the entrepreneur used the n-word during a media-training session with a public-relations firm. Schnatter admitted saying the word, but apologized and said he didn't use it as a racial epithet. He also resigned as Papa John's chairman, but retained his seat on the board. 
But within days, the board voted to revoke Schnatter's founder's agreement with the firm and evict the executive from his office at the company's Louisville, Ky., headquarters.
In Thursday's filing, Schnatter alleged that Papa John's board didn't stand by him or help him work with the media to "explain what actually occurred. [Instead], the company followed its usual, and flawed, manner of dealing with false and mistaken reporting as to comments made by Mr. Schnatter."
The executive also contended that a special committee formed by the board to investigate his alleged racial slur "abandoned all pretense of good corporate governance, let alone best practices, by making material decisions on behalf of the company on complicated issues without informing itself properly."
But Papa John's management quickly rejected Schnatter's allegations, saying in a statement: "We are saddened and disappointed that John Schnatter has filed a needless and wasteful lawsuit in an attempt to distract from his own words and actions. We are providing Mr. Schnatter all of the materials he is entitled to as a director. We will not let his numerous misstatements in the complaint and elsewhere distract us from the important work we are doing to move the business forward."
Schnatter's lawsuit represents just the latest chapter in a growing feud between him and the rest of Papa John's board. On Sunday, the board adopted a so-called "poison pill" to keep Schnatter, who currently owns just under 30% of the company, from gaining a controlling interest in the firm.
(This story has been updated with remarks from Papa John's management.)