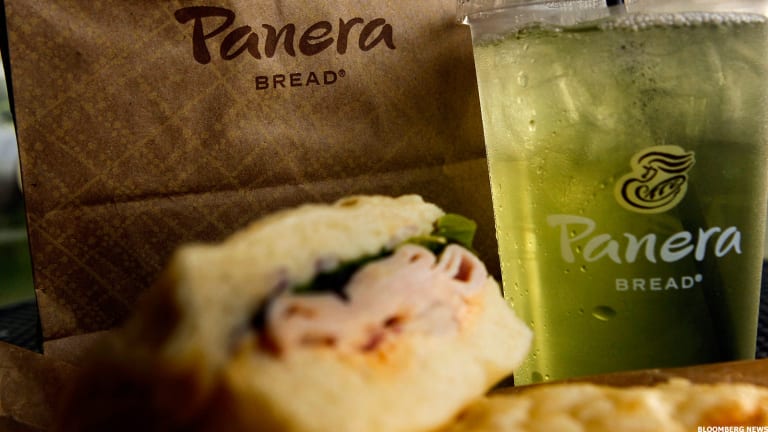 Panera Bread's Founder Reveals Why Chain Is Putting Sugar Counts on Soda Cups
Panera Bread continues to evolve its menu.
Panera Bread is no stranger to playing up health on its menu.
From removing artificial colors and flavors to labeling its menu with calorie counts, the now privately owned fast-casual chain has been a pioneer. Now, it's going one step further.
Beginning this week, Panera will roll out cups for its fountain drinks that feature sugar counts so that consumers know what they are ingesting. Panera Bread founder Ron Shaich told TheStreet that while the company isn't the food police, they do think consumers should have greater awareness on what's in their food.
This past April, Panera became the first fast food chain to start posting calorie and sugar counts smack dab on its fountain machines.
In January, Panera said that its entire U.S. food menu--which includes items such as salad dressings sold in supermarkets--are free of all artificial flavors, preservatives and sweeteners. 
The process took over 10 years to complete and led Panera to review more than 450 ingredients across its supply chain. Subsequently, Panera reformulated 122 ingredients, resulting in changes to the majority of its recipes.
Watch the full interview with Panera Bread's CEO:
More of What's Trending on TheStreet: