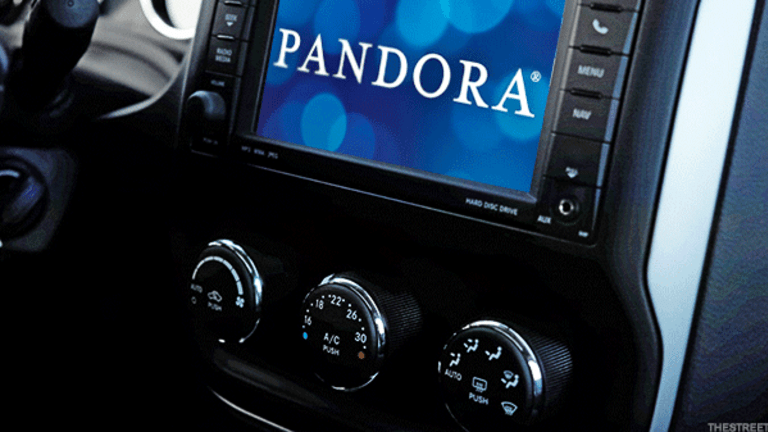 Pandora Stock Climbing on Jana Partners Investment
SunTrust maintained its 'buy' rating on the music platform firm.
Shares of Pandora Media (P) were higher by 2.22% to $9.68 on Monday morning, after it was disclosed that Jana Partners has made an investment in the music streaming service.
The size of Jana's investment is unclear, but the firm believes there is growth potential in ad revenue, sources told Reuters.
Additionally, the stock is also getting a boost following a positive analyst note from SunTrust.
The note to investors followed a meeting with Pandora interim Chief Executive Naveed Chopra, MarketWatch reported. Main takeaways from the meeting were that the subscription model isn't going to go away. The company is planning to drop investment to maintenance levels.
Pandora is also looking to increase its focus on monetizing radio and reallocate subscription investment to sales hires and ad technology. Pandora also wants to raise focus on cost efficiencies.
The firm maintains its "buy" rating on Pandora stock and a price target of $10.50.
Watch More with TheStreet:
O.J. Simpson Wasn't the First or the Last Athlete to Kiss a Major Endorsement Goodbye
This story has been updated from its original publish time of 9:02 a.m.