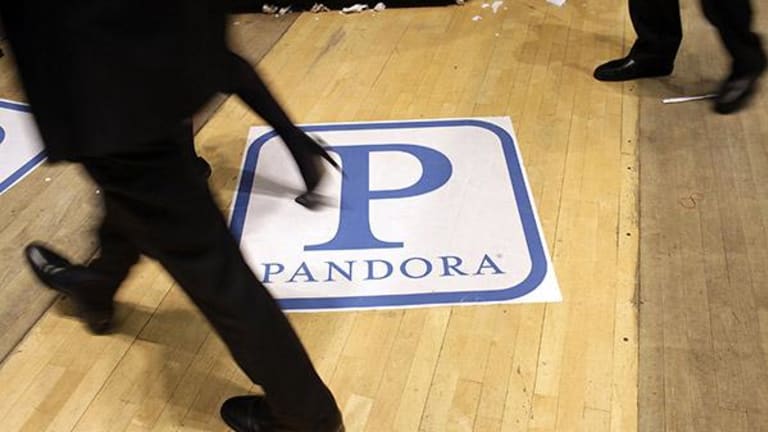 Pandora's New On-Demand Streaming Is Finally Available to All -- Tech Roundup
Pandora Premium, the company's on-demand streaming product, is now available to all paying users.
It's no secret that Spotify has been doing an excellent job in the on-demand streaming market. It's led many to wonder when the company will go public, given that its biggest competition is Apple (AAPL) - Get Apple Inc. Report Music, Pandora (P) and Alphabet's (GOOGL) - Get Alphabet Inc. Class A ReportYouTube. All three companies are public and the Spotify debut on the public markets seems like a "when" not "if" scenario. 
In just 12 months, Spotify grew its number of paying subscribers 66%, from 30 million to 50 million. Subscribers pay anywhere from $5 to $15 a month. The company now boasts more than 100 million paying and free subscribers.
Those number crush the competition, with Apple Music boasting just 20 million paying subscribers and Pandora sporting only 4.3 million. Pandora lets users craft stations, but it works much like a radio station in a way. In Pandora's case, an algorithm determines what listeners hear next. It basically had two business models: a free model with advertising or an ad-free subscription models users could purchase. Both scenarios provide Pandora with revenue.
However, Pandora is now making its third product available, Pandora Premium, an on-demand streaming option. The service will cost $9.99 per month and is now available to all users. 
Some of the product's features will either annoy or please some of its customers. Pandora will use its algorithms to determine and add similar songs to those that users have already liked. If they've been Pandora users in the past and "thumbs-upped" songs, Pandora will have even more data to go on.
The new product is unlikely to negatively impact Pandora. But the big question is whether Apple and Spotify already have too tight a grip on the market for Pandora to make any meaningful headway. 
Shares of Pandora closed at $10.56 Tuesday, down 1.6%. 
Why be enemies when you can be friends? That's what comes to mind when the news came out that PayPal (PYPL) - Get PayPal Holdings, Inc. Report would be an available service on Google's Android Pay.
Mobile payment options -- like Apple Pay, Android Pay and others -- lets users pay at checkout terminals with their phones rather than a physical credit or debit card, or cash. It also works with certain mobile applications, like Hotel Tonight and Uber. 
In order to use mobile pay, users have to add their cards to the platform, then thanks to near-field communication they can use their phones for quick and easy checkouts. Now though, PayPal will now be an option for those on Android Pay. For what it's worth, Apple Pay doesn't have a partnership with PayPal. 
The move can viewed as a win-win, even if it seems like PayPal is getting a better bargain. For PayPal, it broadens its reach and becomes a more useful platform for tech-savvy shoppers. For Android, the hope is the addition of PayPal brings more appeal to the service. 
It may not move the needle much, but every little bit helps when it comes to adding customers. Also noteworthy, PayPal has apparently seen 1 million customers link their accounts to Facebook (FB) - Get Meta Platforms Inc. Class A Report Messenger. 
Shares of PayPal closed at $43.09 Tuesday, down 0.02%. 
The curious world of Uber. The ride-hailing app recently confirmed to TheStreet that bookings doubled in 2016, leading to $6.5 billion in revenue. It's an impressive figure for a private company, no doubt. But what's unimpressive? The company losing a staggering $2.8 billion in the process. 
Investors in the company aren't likely too worried. After all, most private companies lose plenty of money before going public. Uber's just on a much larger scale. Its valuation hovers near $60 billion and its revenues are larger than a number of companies' whole valuation or market cap.  
Still, combining the big losses with the seemingly never-ending list of issues at the company could become a concern. While Uber recently had its head PR person leave and is openly looking for a chief operating officer, it can add another vacancy to the list: vice president of global vehicle programs. 
Formerly occupied by Sherif Marakby, who previously worked at Ford (F) - Get Ford Motor Company Report for 25 years. Marakby didn't say why he was leaving, but he was at Uber to help lead the company's self-driving car revolution. 
His vacancy obviously won't end the company, but Uber's list of issues continues to add up. 
This article is commentary by an independent contributor. At the time of publication, the author held no positions in the stocks mentioned.