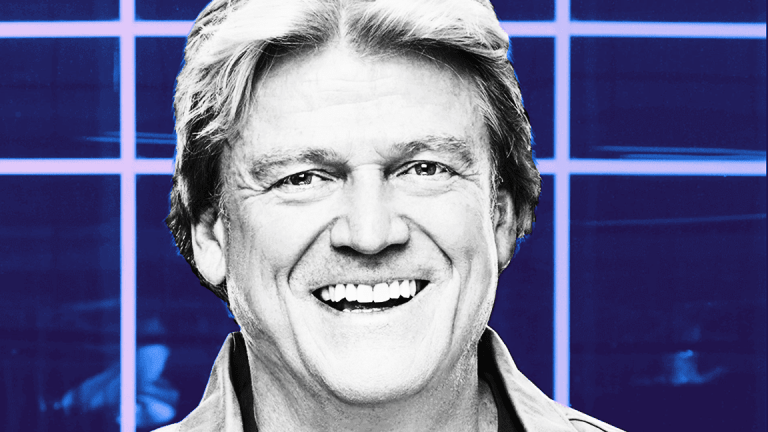 Overstock CEO Patrick Byrne Resigns Following 'Deep State' Comments
The executive quits a week after claiming he played a key role in the investigation into Russia's alleged interference in the 2016 U.S. presidential election.
CEO Patrick Byrne resigned from Overstock.com  (OSTK)  on Thursday, about a week after the stock sunk following Byrne's odd comments about the "Deep State" and his alleged involvement with the investigation into alleged Russian interference with the 2016 U.S. presidential election.
Overstock shares tumbled early last week after the CEO claimed he was the source of a number of emails and text messages given to the FBI as part of an investigation into the 2016 election. However, word of his resignation sent the shares rebounding some 7% on Thursday to $20.92 in midday trading Thursday.
In a letter to shareholders, Byrne wrote that he is "already far too controversial to serve as CEO.
"In July I came forward to a small set of journalists regarding my involvement in certain government matters," he wrote. "Doing so was not my first choice, but I was reminded of the damage done to our nation for three years and felt my duty as a citizen precluded me from staying silent any longer."
Byrne, who also has admitted to having a relationship with convicted Russian agent and gun-rights activist Maria Butina, believes that there is a conspiracy to influence the presidential election from inside the U.S.
"Here's the bottom line. There is a deep state like a submarine lurking just beneath the waves of the periscope depth watching our shipping lanes. And a nuclear ice breaker called the USS Bill Barr has snuck up on them and is about to ram midship," Byrne said in an interview on Fox Business Network last week. 
(This is a developing story. Check back for updates.)
Save 57% With Our Labor Day Sale. Join Jim Cramer's Action Alerts PLUS investment club to become a smarter investor! Click here to sign up!