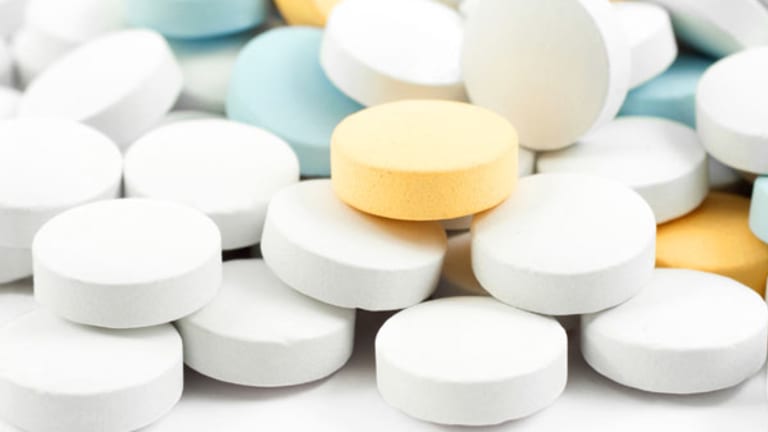 Orexigen: Contrave FDA Panel Preview
What to expect when Contrave brings its weight-loss drug Contrave in front of an FDA advisory panel next week.
SAN DIEGO (
) --
Orexigen Therapeutics
(OREX)
brings its weight-loss drug Contrave to a panel of experts convened by the U.S. Food and Drug Administration on Tuesday, Dec. 7. Here's what you need to know:
Wait a second, another FDA advisory panel for a weight-loss drug? Haven't we seen this scary movie before?
Yes, two times before!
Vivus
(VVUS) - Get VIVUS, Inc. Report
and
Arena Pharmaceuticals
(ARNA) - Get Arena Pharmaceuticals, Inc. Report
and their respective weight-loss drugs were both grilled by FDA advisory committees, each receiving negative votes against approval. Now, it's Orexigen's turn.
Oh fun! Is there any reason to believe that Orexigen can emerge a winner next week?
It's difficult to place odds in Orexigen's favor given the bad outcomes of the previous weight-loss drug panels and FDA's obvious concerns about the long-term safety of drugs like these. Still, Orexigen's advantage is having the third weight-loss drug reviewed by FDA behind Vivus and Arena. Orexigen should have learned enough from the previous panels to put together a presentation that answers the obvious safety questions that will be raised and argues strongly for Contrave's approval.
Is this going to be another panel where safety questions dominate the debate?
Safety, safety and more safety will be the theme of the day. Contrave is a combination pill consisting of two approved drugs, naltrexone and bupropion. Expect a lot of inquiry about elevated blood pressure, heart rate and an increased risk for seizures -- known side effects of bupropion.
In the phase III studies, there was an increase in heart rate of about 1 beat per minute in patients treated with Contrave. Mean blood pressure was generally unchanged in Contrave patients but decreased slightly for patients treated with a placebo. The rate of serious adverse events in the phase III trial was very low, but Contrave use was associated with a small increase in the rates of cholecystitis (inflammation of the gall bladder) and seizures.
Are any of these safety issues significant enough to trip up Contrave?
Absolutely!
Abbott Labs
(ABT) - Get Abbott Laboratories Report
pulled its weight-loss drug Meridia (sibutramine) from the market in October due to pressure from the FDA. Meridia caused an increase in blood pressure and heart rate, which raised the risk of heart attacks and strokes. If FDA equates Contrave cardiovascular safety profile to that of Meridia, Orexigen is going to have problems.
Does Orexigen have data demonstrating the long-term safety of Contrave?
Not really. Orexigen's Contrave studies went out to just beyond one year, but the company does not have two-year efficacy or safety data. The lack of long-term data tripped up Vivus at its FDA advisory panel, and it may do the same to Orexigen next week.
The FDA advisory panel that reviewed Arena's drug lorcaserin had problems with the drug's ability (more like inability) to help patients lose weight. Is this going to be a problem for Orexigen, too?
Generally no, Orexigen's efficacy generally falls in the middle, not as good as Vivus' Qnexa but superior to Arena's lorcaserin.
Across all the phase III studies, Contrave patients lost about 5% of their body weight, adjusted for placebo, which just squeaks by the FDA's efficacy hurdle. The FDA also measures efficacy by looking at the percentage of patients who lost at least 5% of their body weight. In this regard, Contrave's efficacy measured up better with about three times as many patients more likely to lose 5% of their weight compared to placebo.
Treatment with Contrave was also associated with improvements in other cardiometabolic risk factors like lipids, waist circumference and blood glucose levels. Orexigen also has positive data from a separate study that enrolled obese diabetics.
If Orexigen does run into problems with Contrave's efficacy, it will most be due to the high percentage of patients who dropped out of the studies due to nausea. FDA may re-analyze the data in a more conservative fashion to account for these patient dropouts, and if so, Contrave's weight-loss will look a bit lighter.
When does the fun start?
The first thing we should see are the FDA briefing documents for the Contrave panel, probably posted to the FDA's web site on Friday, Dec. 3. These documents will contain the FDA's clinical review of Contrave, which will help set the tone and the focus for the actual advisory panel meeting. Expect Orexigen's stock to be move sharply in one direction or the other Friday depending on the FDA's conclusions about Contrave.
That advisory panel takes place Tues, Dec. 7 starting at 8 am. And like the previous weight-loss drug panels, I will also be live-blogging the Contrave proceedings. If you registered early using the link above, you'll receive an email reminder when my live blog begins.
Any thoughts on what happens to Orexigen's stock price?
Clearly and understandably, investor sentiment is against a positive recommendation for Contrave's approval. If Orexigen beats the odds and the panel is a win, the stock easily goes to $10 perhaps higher, although that bump may be short lived because the company needs to raise money.
If Contrave loses next week, Orexigen could easily trade at or near cash -- about $2 a share.
When does the FDA make its approval decision?
Remember that the votes recorded at advisory panels are not binding. FDA has the final say on drug approvals. In this case, FDA is expected to make an approval decision on Contrave by Jan. 31, 2011.
--Written by Adam Feuerstein in Boston.
>To contact the writer of this article, click here:
Adam Feuerstein
.
>To follow the writer on Twitter, go to
http://twitter.com/adamfeuerstein
.
>To submit a news tip, send an email to:
.
Adam Feuerstein writes regularly for TheStreet.com. In keeping with TSC's editorial policy, he doesn't own or short individual stocks, although he owns stock in TheStreet.com. He also doesn't invest in hedge funds or other private investment partnerships. Feuerstein appreciates your feedback;
to send him an email.