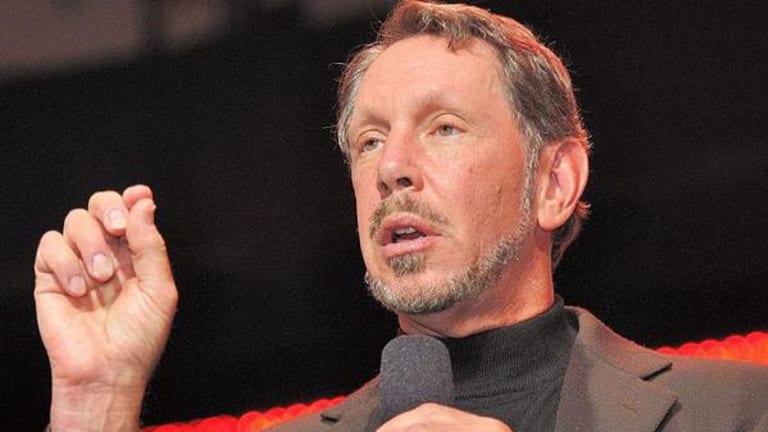 Oracle Chairman Ellison Puts Amazon Web Services in the Crosshairs
Amazon is the biggest source of competition for Oracle right now.
Amazon is the biggest source of competition for Oracle right now.
Oracle Corp. (ORCL) - Get Report  Chairman Larry Ellison said Amazon.com Inc.'s (AMZN) - Get Report cloud computing services don't hold a candle to his company's newest database technology, according to the Wall Street Journal.
Oracle Database 18c will cost considerably less than Amazon's technology, Ellison said at Oracle's OpenWorld conference for developers, partners and customers late Sunday, Oct. 1. Oracle often markets its newest products around their largest source of competition, which is Amazon in the case of Database 18c.
The new technology will become available in December and cost less than half what Amazon would charge for similar services, Ellison said. The lower price is because Database 18c autonomously provisions only the computing resources as users need them.
"It's our computers versus their computers in cyber warfare," Ellison said. He promised fewer than 30 minutes of downtime for the system each year and nearly 100% reliability and availability.
Amazon didn't take Ellison's comments sitting down: "This sounds like Larry being Larry. No facts, wild claims and lots of bluster," an Amazon Web Services spokeswoman said.
Oracle shares traded up 0.5% premarket Monday, Oct. 2, while Amazon shares were up 0.4%.
Watch the replay of Jim Cramer's full NYSE live show:
Don't miss these top stories on TheStreet: