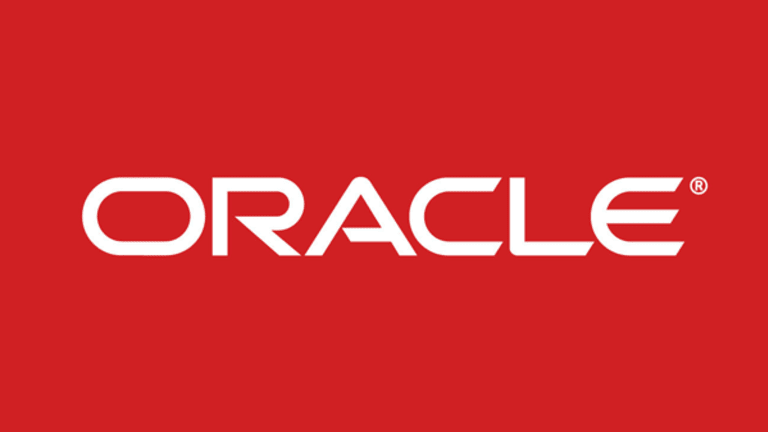 Oracle Deal to Purchase NetSuite Provides a Reason to Celebrate
The software giant pushed aside complaints from T. Rowe Price to gobble up the cloud computing pioneer.
So far, 2016 has been a year for major merger misses. From Office Depot and Staples to Mondelez and Hersey, to Halliburton and Baker Hughes, these big companies just can't seem to get together, despite the billions of dollars at stake.
However, on occasion these massive deals do work out, and when they do, investors are quick to reward the involved parties.
On Monday, software giant Oracle (ORCL) - Get Report completed its $9.3 billion acquisition of NetSuite, another software company. The purchase makes Oracle truly a force when it comes to the cloud, and investors were pleased. Oracle's stock rose nearly 2% in Monday trading.
Oracle faced plenty of headwinds in settling the deal. Investment firm T. Rowe Price, which owns a large chunk of NetSuite, created plenty of opposition. The firm argued that Oracle needed to pay a lot more for NetSuite since Oracle's CEO, Larry Ellison, had co-founded and owned a large share in NetSuite. Indeed, Ellison was the largest shareholder in NetSuite, followed by T. Rowe Price.
Instead, Ellison abstained from the shareholder vote, and Oracle issued a take-it-or-leave-it offer with a deadline of Friday at midnight.
NetSuite will certainly benefit largely from the deal. After all, the cloud computing and software-as-a-service industry is fiercely competitive, and the smaller software company risked being drowned by the big boys such as Oracle.
Oracle gains a big advantage by its purchase of NetSuite. Oracle specializes in database and accounting software that it sells to large businesses and government agencies. NetSuite complements that well, selling something referred to as "enterprise resource planning (ERP)" software, which helps businesses track inventory and the manufacturing process.
NetSuite was one of the first companies to successfully market the "software as a service" model, in which software is sold on a subscription basis, rather than being issued with one-time licenses. This model is now how the most successful software companies operate, including Microsoft.
However, NetSuite sells its products to more small businesses than Oracle, opening up new markets for the software company, as well as adding to its cloud know-how.
Oracle is a strong software company and a good investment for those looking for long-term plays on cloud computing and software as a service. And with the acquisition of NetSuite, Oracle's portfolio of products is only going to grow, as well as continue to reward its investors. Year to date, Oracle's stock is up by about 7%. However, continue to look for growth profits from this company in the months ahead.
---
85% Accurate Trader gives his Personal Guarantee: "Give Me 9 Minutes a Week and I Guarantee You $67,548 a Year."
As you can see, Oracle is still a great long-term play. But what if I told you I know a way you can see a $67,548 per year - or more - in profitable trades just by following this simple step-by-step process? The trader who is sharing this secret has been right more than 8 out of 10 times, turning $5,000 into more than $5 million for himself. Click here to see how easy it is to follow his lead and collect thousands of dollars in "Free Money" every month.
The author is an independent contributor who at the time of publication owned none of the stocks mentioned.