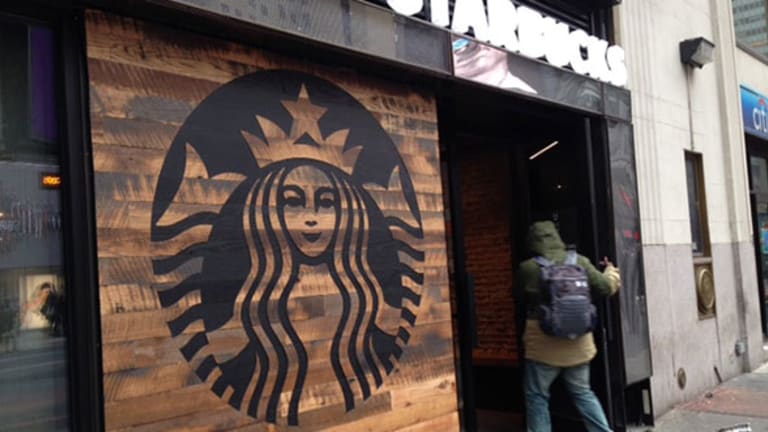 Oppenheimer Picks 6 Oversold Stocks to Buy Now
Long-term investors should accumulate large-cap growth stocks on price weakness and sell small-cap value stocks on price strength, said Oppenheimer. Here are six stocks to consider buying now.
Long-term investors should know by now not to be spooked by market selloffs, but that also means choosing stocks that have strong fundamental support for when the markets go back up.
Oppenheimer slashed its lower-end target for the S&P this quarter to 1,740 from 1,900 as the index remains "vulnerable" over the coming weeks due to crude oil's breakdown and "coinciding resumption of weakness in the energy sector," according to a Jan. 18 technical note to clients. That said, the investment firm believes that the S&P's correction will bottom out in the first half of 2016.
For now, investors should accumulate large-cap growth stocks on price weakness and sell small-cap value on price strength, said Oppenheimer. The six stocks the investment firm specifically recommends are all rated "outperform," are also in sectors it rates "outperform" and screen for positive earnings revisions, according to the note.
"While the S&P is oversold in a broken trend, we believe we can improve our odds of success by busing stocks that, like the S&P, are oversold, and unlike the S&P, are in a bullish trend," the note said. "Faced with less resistance and benefited by greater support, we expect these stocks to hold up better in the coming months and lead the S&P higher in the second half of the year."
Here's the list of Oppenheimer's stocks to buy on market weakness. We've paired the list with commentary from Jim Cramer, if the stock is owned by his Action Alerts PLUS Charitable Trust Portfolio, or ratings from TheStreet Ratings, TheStreet's proprietary ratings tool, for another perspective.
TheStreet Ratings uses a quantitative approach to rating over 4,300 stocks to predict return potential for the next year. The model is both objective, using elements such as volatility of past operating revenues, financial strength, and company cash flows, and subjective, including expected equity market returns, future interest rates, implied industry outlook and forecasted company earnings.