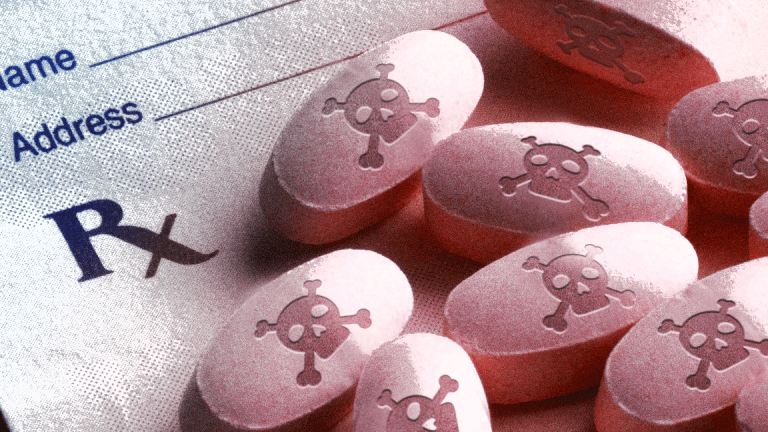 Opioid Makers Continue to Rise in Spite of Potential Trump-Directed Lawsuits
Insys Therapeutics, Cardinal Health and McKesson are just some of the public companies that could be affected by the Trump administration directive.
President Trump is taking to the courts to fight the country's opioid addiction crisis, placing publicly traded drug manufacturers in his crosshairs. 
On Thursday, the president asked Attorney General Jeff Sessions to begin bringing federal lawsuits against certain companies supplying opioids to hospitals. States such as New York already have begun suing drugmakers, but the president wants the federal government to start bringing its own lawsuits. 
Trump has made opioid addiction one of his main concerns during his presidency, saying earlier this year that his goal is to decrease opioid prescriptions by a third over the next three years. 
Currently, only six states -- Arizona, Hawaii, Idaho, Maine, Nebraska and New Hampshire  -- do not have litigation pending over opioid-related deaths, according to a Wall Street Journal analysis. 
In spite of the legal threat, publicly traded companies that produce the drugs were going strong in Thursday trading. 
INSYS Therapeutics Inc. (INSY) shares were up 4% Thursday afternoon, while Cardinal Health Inc. (CAH) - Get Report shares wre up 0.9% and McKesson Corp. (MCK) - Get Report shares were up 0.7%.