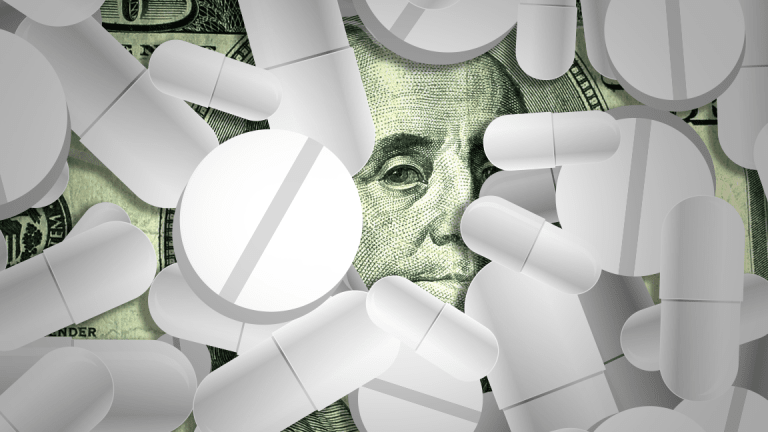 Opioid Companies Face U.S. Criminal Inquiry Under Drug-Dealing Law: Report
Prosecutors are employing the federal Controlled Substances Act, which they normally apply to prosecute drug dealers, the report says.
The shares of several major drugmakers and distributors on Tuesday were slumping after a report said U.S. prosecutors battling opioids in the U.S. are conducting a criminal inquiry and employing a federal law usually applied to drug-dealing cases.
People familiar with the matter told The Wall Street Journal that U.S. prosecutors have opened an inquiry into whether drug companies intentionally allowed the opioid painkillers they produce and distribute to flood localities.
Prosecutors are using the federal Controlled Substances Act, which they normally apply in cases involving drug dealers, the report said.
The Journal reported that at least six companies have received grand jury subpoenas from U.S. District Court in Brooklyn, and the people familiar with the matter said those orders were connected to that probe.
The producers are Teva Pharmaceutical (TEVA) - Get Teva Pharmaceutical Industries Ltd. Report , down 7.7% at $9.90; Mallinckrodt (MNK) - Get Mallinckrodt Plc Report , off 6.7% at $3.37; Johnson & Johnson (JNJ) - Get Johnson & Johnson Report , down 0.7% to $136.25; and Amneal Pharmaceuticals (AMRX) - Get Amneal Pharmaceuticals, Inc. Class A Report , down 11% to $3.
The two distributors are AmerisourceBergen (ABC) - Get AmerisourceBergen Corporation Report , off 3.5% at $87.46, and McKesson (MCK) - Get McKesson Corporation Report , down 4.8% to $145.86.
A number of drug companies are already facing enormous civil litigation in courts nationwide. One closely held producer, Purdue Pharma, has filed for protection from creditors under the bankruptcy laws.
The Controlled Substances Act requires the companies to monitor commonly abused drugs and, among other things, report suspicious orders and customers to the government, the Journal said.
Civil charges can arise if the companies and executives don't follow the act's requirements. The key difference in the criminal inquiry is that it would require the authorities to prove that the companies willfully and intentionally tried to avoid the act's requirements, the Journal reported.
The drug companies have said broadly that they follow the law about producing and distributing prescription painkillers and they deny responsibility for the wide overuse of opioids.
The Journal reported that federal data say that at least 400,000 people in the U.S. have died from overdoses of legal and illegal opioids in the past 20 years.