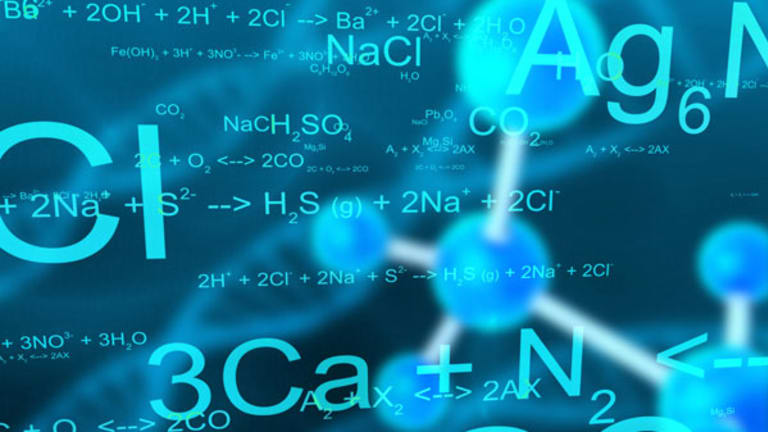 NEW YORK (
) -- With a second cancer drug nearing approval,
Onyx Pharmaceuticals
(ONXX)
must commit to delivering sustained profits to its long-suffering and very patient shareholders. The years of reinvesting the lion's share of revenue back into research -- and therefore bleeding red ink -- must end. It's time for Onyx to grow up and make money.
Onyx should be commended because only a select group of biotech companies ever reach a point where management actually has the freedom to choose profitability over re-investment.
Late last month, the FDA's Oncologic Drugs Advisory Committee voted overwhelmingly in favor of accelerated approval for Onyx's carfilzomib, now branded Kyprolis, for the treatment of late-stage multiple myeloma. Kyprolis' approval on or before July 27 will add a second major cancer drug to Onyx's arsenal. The company and partner
Bayer
already sell Nexavar, which generates annual worldwide sales of more than $1 billion for the treatment of kidney and liver cancer.
When Nexavar was first approved for kidney cancer, Onyx chose to reinvest the revenue into clinical studies aimed at expanding the drug's use into other cancer types. The strategy yielded few positive results. While Nexavar was eventually approved for a second indication (liver cancer), the drug failed in other cancer subtypes, including breast, lung and melanoma.
Unless Kyprolis proves a commercial flop, which seems unlikely, Onyx management will need to decide whether to reinvest or reap Kyprolis' operational profits. This is the profitability paradox. It's not a bad problem to have, but this time, Onyx needs to take a different path than it did with Nexavar. Onyx now has the opportunity to join the ranks of
Gilead Sciences
(GILD) - Get Gilead Sciences, Inc. (GILD) Report
, Genentech and
Amgen
(AMGN) - Get Amgen Inc. Report
, all of which parlayed successful drug development programs and approvals into growth and profit machines.
What Onyx needs to avoid is once again squandering revenue on the ego-fueled fantasy of reproducible R&D and regulatory success. For every Gilead or Genentech there are too many
Sepracors
-- companies that promised vast profits, only to sink under the weight of poorly rationalized R&D despite major commercial successes. (Sepracor was eventually sold to
Dainippon Sumitomo Pharma
in 2009, after accumulating massive losses over a 25-year period.)
The investment realities of biotech are brutal: Deciphering clinical data is inherently difficult, science has waded into increasingly complicated biological alleyways, the regulatory processes are almost comically complex, and overall R&D productivity has declined steadily since the first biotech company went public in mid-1979.
To many generalist investors, these dynamics make biotech -- especially small and mid-cap companies -- seem like a lottery. This isn't viable over the long term. If biotech wants to remain broadly investable, the industry must avoid bifurcation into an extremely limited group of profitable companies and a plethora of eternally unprofitable enterprises with a "spend and spin" mentality.
Despite brief milestone-fueled flirtations with positive earnings, Onyx has lost money every year since being founded in 1992. That's acceptable, up to a point. Onyx will cease to be an attractive investment, however, if it continues to promise to "become the next Celgene" only to bury potential profits under a flood of excessive R&D spending.
To be clear, I'm not suggesting R&D budgets should be slashed across the board, just that biotech should be more judicious with the fruits of commercial success. I doubt that a commitment to profitability from successful mid-cap biotechs, combined with a more disciplined approach to R&D, would have a profoundly adverse impact on R&D success rates. Instead, should companies like Onyx tighten the R&D purse strings, the sector might be able to have the best of both worlds: profitability and productivity.
With Nexavar and Kyprolis, Onyx should have adequate revenues to be sustainably profitable. For the sake of other small to mid-cap biotechs, I hope management steps forward and leads by example. It's time to grow up.
Disclosure: Sadeghi has no positions in any of the stocks mentioned in this article.
Follow Nathan Sadeghi-Nejad on
.
Nathan Sadeghi-Nejad has 15 years experience as a professional health-care investor, most recently as a sector head for Highside Capital. He has worked on the sell side (with independent research boutiques Sturza's Medical Research and Avalon Research) and the buyside (at Kilkenny Capital prior to Highside). Sadeghi-Nejad is a graduate of Columbia University and lives in New York. You can follow him on Twitter @natesadeghi.