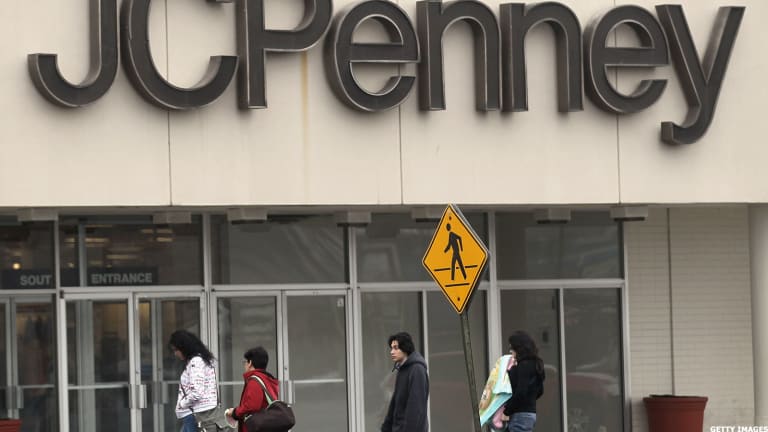 The United States Postal Service Reacts to J.C. Penney CEO Remarks That Its Holding Back E-Commerce
E-commerce may be growing too fast.
E-commerce is expanding at an alarming rate for most bricks-and-mortar retailers, but that could eventually come to a screeching halt.
J.C. Penney  (JCP) - Get J. C. Penney Company, Inc. Report CEO Marvin Ellison said at a Piper Jaffray conference on Wednesday that e-commerce companies' "biggest challenge" going forward is that while giants like Walmart Stores Inc. (WMT) - Get Walmart Inc. Report and Amazon.com Inc. (AMZN) - Get Amazon.com, Inc. Report push for faster delivery, the United States Postal Service, in particular, won't be able to keep up, at least for the same cost that exists today.
"Fulfillment costs are increasing dramatically because we have UPS, Fedex and USPS as the three main entities to ship and fulfill orders and they're not increasing capacity to deliver at the same rate e-commerce is growing," Ellison said.
He said this will cause a supply and demand issue "that's going to be apparent here pretty soon."
Last week, Ellison said J.C. Penney launched online shipping from all of its stores, admitting that the retailer was "woefully behind." But, he plans to drive the in-store experience as much as e-commerce by leaning more on plus-size and big-and-tall apparel, which J.C. Penney found to be difficult to buy online.
Ellison said in 2016, 77% of all online orders "touched a physical store."
J.C. Penney's shares dropped 0.6% to $4.89 on Thursday in early afternoon trading.
Read More Trending Articles:
This Is Why You Must Now Fear the Federal Reserve: Market Recon
Here's Why Thursday Should Scare Tesla Fanboys