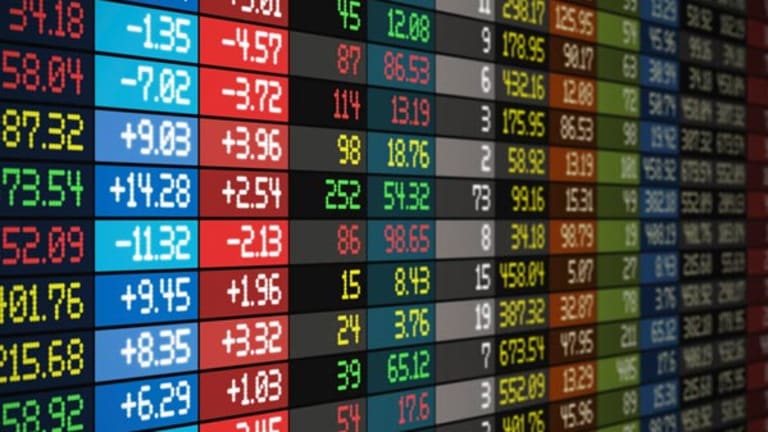 Publish date:
Online Poker Sites Face Crackdown
Federal authorities announce charges against 11 people in relation to online gambling offenses, shutting down popular poker sites in the process.
Federal authorities announce charges against 11 people in relation to online gambling offenses, shutting down popular poker sites in the process.
NEW YORK (TheStreet) --- Eleven people, including the founders of the three largest Internet gambling sites operating in the United States, were indicted
by federal authorities Friday
on a slew of charges, including bank fraud and money laundering and illegal gambling activities.
The United States Attorney's Office of Southern New York also filed a "multi-billion dollar" civil money laundering and forfeiture complaint against the indicted poker companies, their assets and the assets of "several payment processors" for the poker companies.
In connection with the charges, restraining orders were issued for more than 75 bank accounts, and five Internet domain names were seized.
The Internet poker companies impacted by the charges are PokerStars, Full Tilt Poke and Absolute Poker. Among the individuals named in the indictments are Isai Scheinberg and Paul Tate of PokerStars; Raymond Bitar and Nelson Burtnick of Full Tilt Poker; and Scott Tom and Brent Beckley of Absolute Poker.
"As charged, these defendants concocted an elaborate criminal fraud scheme, alternately tricking some U.S. banks and effectively bribing others to assure the continued flow of billions in illegal gambling profits," said Manhattan U.S. Attorney Preet Bharara, in a statement. "Moreover, as we allege, in their zeal to circumvent the gambling laws, the defendants also engaged in massive money laundering and bank fraud.
Bharara continued: "Foreign firms that choose to operate in the United States are not free to flout the laws they don't like simply because they can't bear to be parted from their profits."
The indictments allege the defendants disguised money from gamblers in the United States as "payments to hundreds of non-existent online merchants purporting to sell merchandise such as jewelry and golf balls."
It looks the financial crisis may have also played a role in the alleged schemes as well. According to the scenario laid out by federal authorities, Scheinberg of PokerStars and Bitar of Full Tilt Poker in late 2009 "persuaded the principals of a few small, local banks facing financial difficulties" to process gambling transactions in exchange for "multi-million dollar investments in the banks."
All told, the indictments and related civil complaint are seeking a minimum of $3 billion in penalties and asset forfeiture from the companies and individuals.
While two of individuals charged have been arrested and another is expected to appear at an arraignment on April 19, eight others are not in the United States and have yet to be apprehended. The Attorney's Office is working with foreign law enforcement agencies and Interpol to bring them in.
--
Written by Michael Baron in New York.
>To contact the writer of this article, click here: Michael'>http://www.thestreet.com/author/1164351/MichaelBaron/all.html">Michael Baron.
>To submit a news tip, send an email to:
.
Disclosure: TheStreet's editorial policy prohibits staff editors, reporters and analysts from holding positions in any individual stocks.