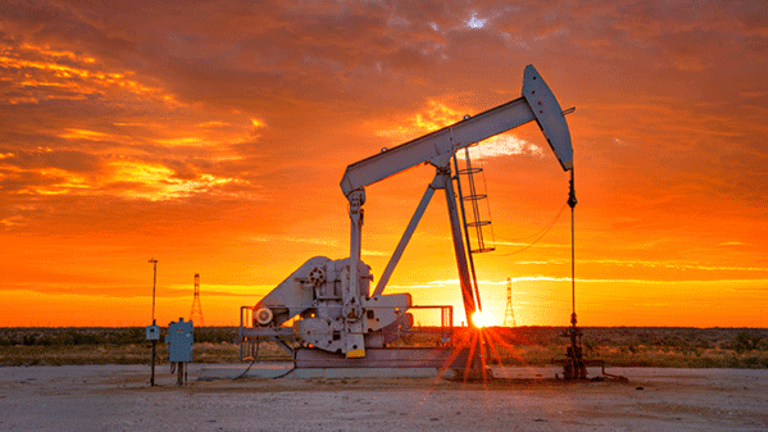 Publish date:
One Way to Profit From OPEC's Pointless Agreement
Wednesday's announcement from OPEC shouldn't spur investors to start dumping money into oil stocks, but oil and gas support companies could be a good option.
Wednesday's announcement from OPEC shouldn't spur investors to start dumping money into oil stocks, but oil and gas support companies could be a good option.
On Wednesday afternoon, the Organization of the Petroleum Exporting Countries(OPEC) announced they had agreed to an oil production cut. This would be the first time since 2008 that OPEC has opted to cut production.
But consumers and investors shouldn't get overly excited about the news. It won't forestall further turbulence in the oil and gas industry. Investors who want to allocate part of their portfolio to the sector should opt for companies that support oil and gas producers instead of the producers themselves. These companies include Halliburton,Schlumberger, Diamond Offshore Drilling and Transocean.
There are few details yet about the size of the production cut or which countries will be most impacted.
Estimates on current OPEC production are between 33.2 and 33.5 million barrels per day. The agreement supposedly will cut production to 32.5 million barrels a day or somewhere between 700 thousand and one million barrels.
But, this is when problems with OPEC's plans start and why so many don't think this agreement means much of anything. OPEC members have historically been terrible at keeping their word on cutting production. Members have made agreements in the past, but once back in their own countries, they don't follow through.
This recently occurred with Russia when it cut production, only to be hurt when others didn't follow suit.
Furthermore, over the past year, when the price of oil has fallen and production hasn't been cut, U.S. producers left the market and shut down wells. If OPEC cuts production and the price of oil increases, these higher cost producers will reenter the market and once again drive down the price. That will leave OPEC with lower production and lower prices or a lose-lose scenario.
This may be where investors think they can make a little profit. The larger oil companies, including Chevron or ExxonMobil have been able to ride out low oil prices before, and if prices climb even just a little, they should be able to turn higher profits. Then again, when the higher prices bring in more companies and supply once again climbs, investors holding the oil stocks will suffer.
That said, investors should be able to profit from lower OPEC oil production through the drilling supply companies. Companies like Halliburton or Schlumberger, Diamond Offshore Drilling or Transocean may see a revenue boost when drillers open back up for business, even if the increase is short lived.
To be sure, this is a risky way to play rising oil prices because a quick downturn in the price of crude could send these operators back in the red But for short-term investors who monitor U.S. production levels and rig counts, Halliburton, Schlumberger, and Transocean could be more profitable trades than messing with the likes of Chevron and Exxon.
---
A crisis is coming. And when it hits, weak companies and their investors will be washed away. Don't let that happen to you! I've found seven companies you should own no matter what the economy is doing. Each one of these powerful, yet overlooked companies barely notices when the market tumbles. And they'll skyrocket when it rebounds. You can pick all seven up for pennies on the dollar right now. But that'll change the instant average investors catch wind of just how bad things really are. Get their names here before it's too late.
The author is an independent contributor who at the time of publication owned stock in Halliburton.