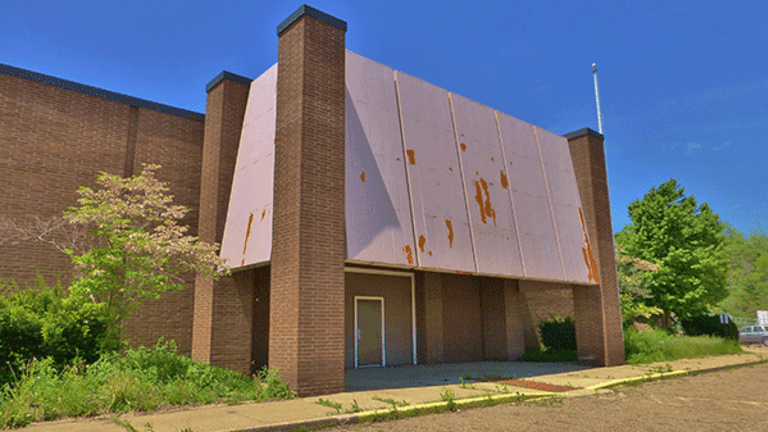 One of the Richest Real Estate Investors Thinks the Retail Apocalypse Will Leave Most Stores Empty
A reality check to commercial property developers.
A reality check to commercial property developers.
Billionaire real estate investor Sam Zell is pulling no punches on the problems for commercial real estate developers sitting on scores of abandoned former retail sites. 
"I doubt they can find other viable tenants, other tenants that can generate the type of traffic that a Macy's (M) - Get Report or a Sears (SHLD) have historically created," Zell told TheStreetTV in an interview.
Zell's blunt comments are rooted in a heavy dose of commonsense. A wave of retail bankruptcies and mass stores closures by companies like Macy's due to the shift to online shopping has caused a ton of new commercial property to come onto the market in the U.S. Finding takers for the space -- much of which is in rural towns experiencing population shifts back to cities -- will likely prove hard. 
So far in May, announced store closings are nearly twice that of this time last year, while announced openings are up 20 percent, according to new data from global think tank Fun Global Retail & Technology. Overall, closings have been announced for 3,296 stores this year, up a disturbing 97 percent year-over-year. Most of the shuttered stores have comes from the department and specialty store categories.
"The industry is in the middle of a major disruption, but there are bright spots, including Bonobos' commitment to physical retail. As we've seen, some retailers are continuing to expand, even as store closures are up markedly from 2016," said Fung Global Retail & Technology Managing Director Deborah Weinswig.
Saying this year has caused some eyes to be open on the state of U.S. bricks-and-mortar retail would be an understatement.
In February, J.C. Penney (JCP) - Get Reportannounced a plan to shut down 138 underperforming stores. The store closures, which are poised to be completed by July 31, represent 13 to 14 percent of J.C. Penney's current store base and less than 5% of annual sales.
J.C. Penney had said same-store sales at the targeted locations were "significantly below" the remaining store base and operate at a much-higher-expense rate due to poor productivity. The company is expected to gain some $200 million in annual cost savings from the closings. Fellow department stores Macy's and Sears have continued to close stores in droves amid the shift to online shopping.
In total, more retailers have filed for Chapter 11 protection in 2017 alone than in the entire 2016 year, and about 20 more, by TheStreet's count, have announced major store closures.
The CEO of Vornado Realty Trust (VNO) - Get Report , one of New York City's largest landlords, echoes Zell's downbeat assessment. 
Steven Roth identified seven fundamental problems with the current retail industry in his recent annual letter to shareholders. "The U.S. is grossly overstored," he wrote, and "household name" brands have failed "in the anchor and chain store business."
Added Roth, "I do not believe we can grow our way out of this mess," he wrote. "I believe the only fix for brick and mortar retailing is rightsizing by the closing and evaporation of, you pick the number, 10%, 20%, 30% of the weakest space. This very painful process will surely take more than five years. It will also create enormous opportunity for those with the capital and management platforms to feed on the carnage."
Editor's Pick: Originally published May 10.