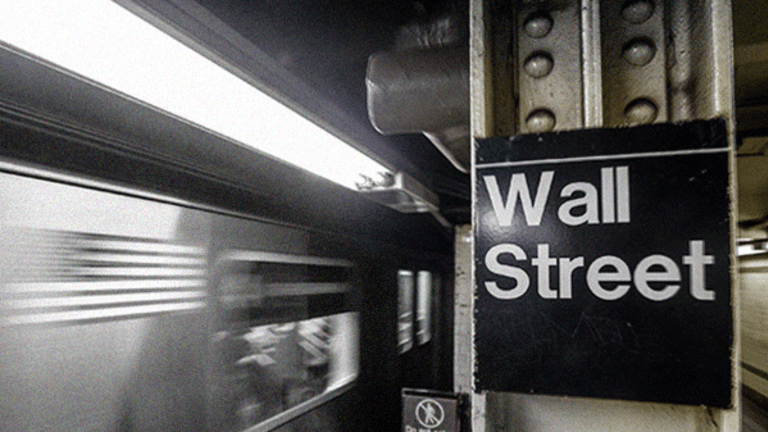 One Good Buy and 2 Stocks to Avoid in a Coming Market Correction
Conagra Brands should increase margins next year because of its spin-off of Lamb Weston Holdings and tighter focus on its core business.
The Dow Industrial Average's push toward 20,000 points stalled last week as the major indices all swung lower.
By Friday afternoon, the Dow Jones industrial Average was at just 19,933. Meanwhile, the S&P 500 had fallen 0.5% from its Tuesday high, while the Nasdaq Composite lingered below 5,500.
Some investors think that this a just a slight breather before the market heads higher. But others think this may be the end of the so-called Trump rally and a sign that the market is headed toward a more serious correction.
Regardless of which group is right, investors need to protect themselves from a major correction. That means choosing the right stocks.
They may want to consider one stock that seems well-positioned for gains but avoid two others that have reported sub-par earnings recently and face significant challenges. Let's take a look at these three stocks.
1. Conagra Brands (CAG)
Shares of Conagra Brands rose nearly 3% after it reported fiscal second-quarter earnings Thursday before the opening bell.
The food processing giant reported revenue of $2.088 billion for the quarter, a figure that came in below the $2.104 billion analysts had expected. But its 49-cents-a-share earnings beat expectations of 45 cents a share.
Management thinks that revenue next year will decline between 4% and 5%, and earnings will come in between $1.65 a share and $1.70 a share.
Some of this decline stems from the spin-off of Lamb Weston Holdings, the company's potato business. Management is focusing on high-margin items and reducing the low-margin products from its portfolio.
This could cause sales to decline, but it should help increase profitability, which is what matters.
Investors may want to take a look at Conagra as a possible long-term holding.
2. Bed Bath & Beyond (BBBY)
One of the biggest losers last week was Bed Bath & Beyond, which fell by about 13%, much of the loss coming after the company reported third-quarter earnings on Wednesday.
The company posted revenue of $2.96 billion and earnings of 85 cents a share for the quarter. Analysts had expected revenue of $3.01 billion and earnings of 98 cents a share.
The company reported revenue of $2.95 billion and earnings of $1.09 a share a year earlier.
Comparable sales fell 1.4% after falling 0.4% a year earlier.
Management has promised repeatedly to change the business but has yet to do so. This has led some analysts to think that the company is beyond hope and that it won't see positive results for some time.
Analysts at Raymond James downgraded the stock, noting that they continue to wait for the promised changes. Investors must begin considering the possibility that Bed Bath & Beyond may never be able to turn itself around.
This is not a stock to invest in.
3. Rite Aid (RAD)
Shares of Rite Aid fell 0.3% after reporting fiscal second-quarter earnings.
Revenue came at $8.1 billion, lower than the $8.2 billion that Wall Street had forecast. Earnings rose 22% to $1.07 a share. 
Same-store sales dropped 3.4%. Prescriptions sales, which comprise 98% of pharmacy revenue, fell 2.4%.  
The company recently announced that smaller, Memphis, Tenn.-based Fred's would buy 865 Rite Aid stores and assets for $950 million in an all-cash deal. The deal is an attempt to appease anti-trust regulators who are concerned about Walgreens Boots Alliance buying Rite Aid.
Walgreens Boots Alliance and Rite Aid rank first and fourth in the number of U.S. locations, respectively. 
Walgreens Boots Alliance is a holding inJim Cramer's Action Alerts PLUS Charitable Trust Portfolio. See how Cramerrates the stock here. Want to be alerted before Cramer buys or sellsWBA?Learn more now.
The controversy surrounding the Walgreens Boots Alliance merger is likely one reason for Rite Aid performing the way that it has lately. Rite Aid or Walgreens investors should take a look at how the merger would affect both companies and know that these kinds of deals don't always work out for the best.
Investors should hold off on buying shares of Rite Aid.
---
Here is a list of seven more companies that you can and should buy today. In fact, you can profit from these stocks regardless of what the markets do. With many calling for a coming crisis, now is the perfect time to make sure you and your portfolio are protected. Each one of these powerful, yet overlooked companies barely notices when the market tumbles. And they'll skyrocket when it rebounds. You can pick all seven up for pennies on the dollar right now. But that'll change the instant average investors catch wind of just how bad things really are. Get their names here before it's too late.
The author is an independent contributor who at the time of publication did not own shares of any company mentioned.