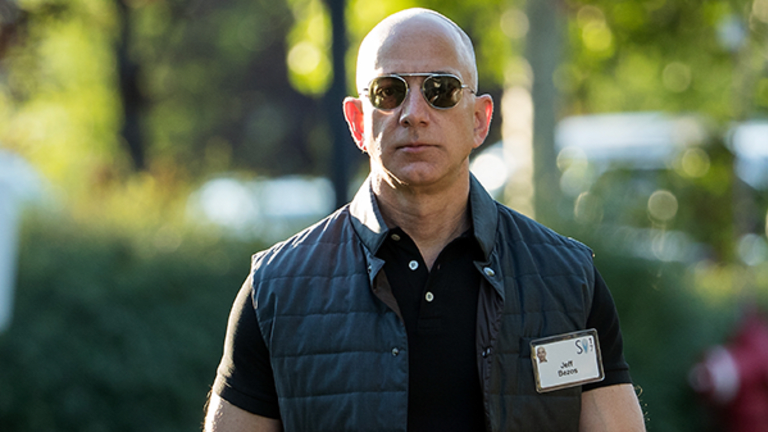 We Might Have Unlocked the Secret Behind Amazon's Big Deal for Whole Foods
Amazon's plan for world domination? Nope.
A lot has been speculated on the meaning of Amazon.com Inc.'s (AMZN) - Get Amazon.com, Inc. Report bid to buy Whole Foods Market Inc. (WMT) - Get Walmart Inc. Report , set for a vote by Whole Foods shareholders on Wednesday, Aug. 23.
Amazon's plan for world domination? Nope. The e-tailer's scheme to kill all bricks-and-mortar retail? Nyet. Amazon's idea to control America's food sources? Non.
The real reason that Amazon's $13.7 billion bid for the upscale grocer makes sense? Refrigerated distribution, pure and simple, Wedbush Securities analyst Michael Pachter told TheStreet on Tuesday, Aug. 22.
"Whole Foods gives them [Amazon] refrigerated retail close to distribution," said Pachter.
Secondarily, Pachter said the Whole Foods brand adds to Amazon's cachet and eases concerns of customers that their perishable food comes from two to three miles from their homes where a Whole Foods is located, instead of an Amazon distribution center that could be farther afield. Freshness counts.
Pachter added that since the e-tailer's Amazon Fresh had not taken off, acquiring Whole Foods jump-starts its grocery business.
The grocery sector is enormous. In 2015, U.S. grocery store sales amounted to about $602.26 billion, according to Statista.
Amazon Could Have Gone on a Retail Shopping Spree Instead of Buying Whole Foods
Don't miss these top stories on TheStreet:
We Might Have Unlocked the Secret Behind Amazon's Big Deal for Whole Foods