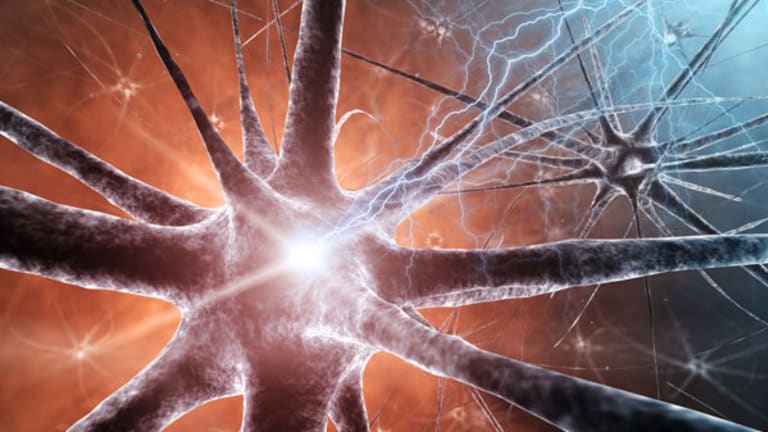 Oncothyreon: A Failed Drug Autopsy Performed By A Short Seller
Fund manager Martin Shkreli offers advice on how to avoid the next Oncothyreon blowup.
Fund manager Martin Shkreli offers advice on how to avoid the next Oncothyreon blowup.
NEW YORK (
) -- Today's
failure of the Stimuvax lung cancer trial
was expected and therefore not a surprise to short-sellers. The goal of this article is not to gloat but to help investors avoid the next
Oncothyreon
(ONTY)
blowup. I will try to impart a few rules and guidelines that could help Oncothyreon longs the next time they think about predicting results of a clinical trial.
Mechanism matters.
A drug's mechanism of action is central to its effect. Do not ignore this! Clinical data can be misleading, innocently biased, meaningless, manipulated and sometimes even downright doctored. However, the question, "How does the drug work?" is always critical. Stimuvax was supposedly cancer immunotherapy, or "vaccine" targeted against the mucin-1 protein. I never once saw anyone attempt to analyze what this meant.
Why do we want to inoculate people against mucin-1 and promote an immune response to it? If you did
think through this Stimuvax mechanism
, you realized quickly that it wasn't likely to have any effect on a tumor. Not doing this type of fundamental research into a drug's mechanism -- in other words, letting greed blind decision making -- is a fast way to lose money.
A cancer trial taking longer than expected means nothing.
Many Stimuvax believers bought the stock because the Phase III lung cancer trial took much longer than expected to complete. This is almost universally a disastrous reason to buy a cancer drug stock. See:
Telik
(TELK)
,
Cell Therapeutics
(CTIC) - Get Report
,
Genvec
(GNVC)
,
Novelos
(NVLT)
and now Oncothyreon. When a cancer drug works really well, the clinical trial usually reports out early. See:
Roche
(RHHBY)
(Zelboraf),
Onyx Pharma
(ONXX)
(Nexavar), Roche (Avastin),
Algeta
(Alphadrin) and
Johnson & Johnson
(JNJ) - Get Report
(Zytiga.)
Clinical trials taking longer than expected usually means someone made bad assumptions about the way control-group patients would behave. When a company tells you results from a cancer drug trial are being pushed back, don't think, "Hurray, the drug must be working!" Instead, run away, scared.
The advice offered by biostatiscians and other consultants is often over-rated.
I remember a huge trade I made in 2006 shorting the stock of a blood substitute company called Northfield Labs. My firm consulted every single statistical expert we could find hoping we could get an edge on predicting pivotal study results.
We spent a lot of money but the advice given to us by these consultants was never definitive or convincing. Some of it was just wrong. In the end, the Northfield study failed. My firm's short bet was right but not because some consultant told us what to do. Instead, the Northfield study failed because its drug didn't work, which was clear from prior studies and a good understanding of its mechanism. Having a good knowledge of bio-statistics is helpful in biotech investing, but
simpler analyses are often better
than more complex models.
Prior clinical data is important. Don't ignore (especially when the data are bad.)
This should go without saying, but the scant phase II data supporting the decision to move Stimuvax into a much larger phase III lung cancer trial was pathetic. Oncothyreon bulls glossed over this red flag because the "phase III trial was taking longer than expected" or because "Merck KGaA knew something." Nope. Bad phase II data leads to phase III data. Investors who ignore this rule lose money.
Big Pharma doeesn't always know best.
Oncothyreon bulls believed in Stimuvax because they saw
Merck KGaA's
involvement as a big credibility booster. Stop thinking that way. Pharmaceutical companies are run by people like you and me, and they make mistakes. In fact, Big Pharma execs make a lot of mistakes. The average investment in R&D results in loss of capital to drug companies. The Stimuvax program is an embarrassment to Merck KGaA and was an awful idea. These things happen, people get fired, companies are restructured and life goes on. Don't be the victim of a large company's afterthoughts.
Shkreli has no position in Oncothyreon.
Martin Shkreli is the managing member of MSMB Capital, a New York-based hedge-fund and private-equity firm focused on health care. He is also president and founder of Retrophin, a biotechnology company that develops treatments for rare and severe diseases. Shkreli has spent his career in the hedge-fund industry, previously in roles with Intrepid Capital Management and Cramer Berkowitz & Co. Shkreli lives in New York City and received a BBA in finance from Baruch College.