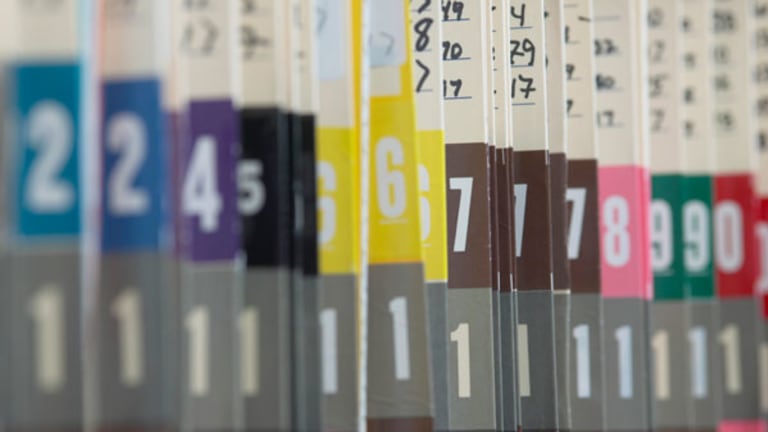 Omnicare Retreats
It gives back much of a settlement-inspired run-up.
Omnicare
(OCR)
has finally taken a turn for the better.
The giant institutional pharmacy on Thursday settled a Medicaid fraud case that spawned 148 criminal charges against a division-level executive of the company.
Under the terms of that deal, Omnicare will pay $52.5 million -- fully covered by reserves established this summer -- without admitting any wrongdoing.
The criminal case against Daniel Lohmeier, former president of Omnicare's Specialized Pharmacy Services unit in Michigan, continues to move forward.
The settlement, totaling more than three times the amount that Omnicare allegedly stole, represents the largest of its kind in Michigan history.
"The record amount of this settlement demonstrates the commitment of my office to fight Medicaid fraud," Michigan Attorney General Mike Cox announced on Thursday. "The abuse of public funds intended to help the most vulnerable members of society will not be tolerated."
Cox had accused Omnicare of billing the state for drugs that were never used by Medicaid beneficiaries, including some who had already died.
He estimated that the company had overcharged the state by as much as $17 million over the course of the past six years.
Omnicare will now pay far more than that -- including $30 million in penalties alone -- to put the case behind it. Most companies, even when faced with the threat of triple damages, tend to get off the hook for less.
"We like to talk big about triple damages and all that," says Patrick Burns, a spokesperson for Taxpayers Against Fraud. "But the truth of the matter is that, too often, the government isn't even collecting single damages. It's getting fractional damages instead."
Still, Omnicare investors -- rattled by multiple setbacks in recent months -- seemed willing to pay a high price for some newfound peace.
The company's stock jumped more than 5% after the settlement was announced on Thursday. It lost some of that ground, slipping 3% to $44, on Friday morning.
Hopes and Fears
Meanwhile, Wall Street expressed fresh hope for the company.
JP Morgan analyst Lisa Gill was among the first to celebrate, applauding the settlement and reiterating her buy recommendation on the company's stock within hours of the news.
To be fair, Gill notes that the company still faces legal challenges, including a contractual dispute with
UnitedHealth
(UNH) - Get UnitedHealth Group Incorporated Report
and a federal investigation.
However, Gill looks for resolution of those outstanding issues as well -- and corresponding stock jumps when those resolutions come.
Gill's firm helped manage a recent public offering for Omnicare and hopes to provide additional investment banking services to the company going forward.
Stifel Nicolaus analyst Jerry Doctrow remains a bit more cautious. For now, at least, he has stopped short of recommending the company's stock.
"We continue to be tempted by potential upside in OCR's share price -- if the company can settle its dispute with UnitedHealthcare and execute on cost savings from the Neighborcare acquisition and a re-engineering plan," writes Doctrow, whose firm hopes to secure investment banking business from the company over the next three months. "But we are not inclined to chase the stock after yesterday's strong move."