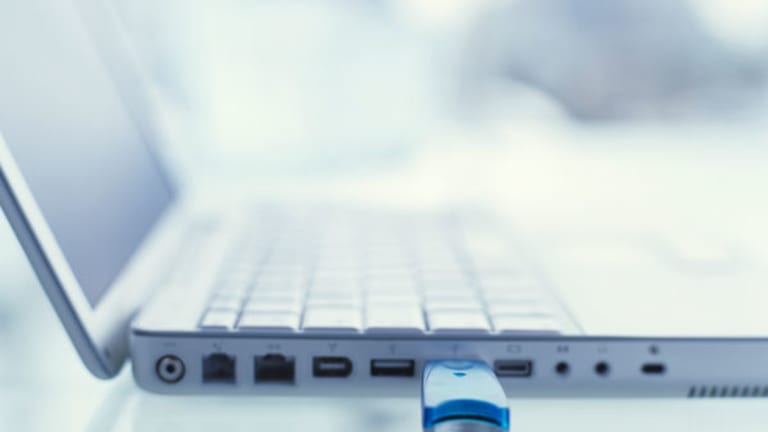 Old Media's New Financial Story
TV audience and advertising revenue growth is fizzling out.
TV audience and advertising revenue growth is fizzling out.
The following commentary is from an investment professional with Clear Harbor Asset Management who is a participant in TheStreet's expert contributor program.
NEW YORK (
) -- Skim a glossy trade publication about the TV business and you may see that
Fox Broadcasting's
coverage of Sunday's NFC Championship football game drew the industry's largest audience last week, while
Fox's
"American Idol" took the crown for non-sports programming and
CBS's
"The Big Bang Theory" was the top scripted show.
Interesting, perhaps, but this information has little value for investors. The real financial story about TV if you step back and look at the big picture is that audience and advertising revenue growth is fizzling out. Overall TV viewership is still increasing, according to TVbyTheNumbers.com co-founder Bill Gorman, but primetime audiences for broadcast networks have been shrinking by roughly 5% for years now. Viewers have largely been migrating to cable, where there are many more channels, resulting generally in smaller audiences.
In the current TV programming season that got under way last fall, overall ratings are down almost across the board for major cable networks and the overall prime-time audience for broadcast is also down a bit. This shrinkage in TV is a story we don't often hear from the media, which is dominated by a handful of large conglomerates that rely on TV networks as their largest source of profits.
But it's an important story for investors because the healthy profit growth enjoyed by many TV networks for some time now may soon be facing cancellation.
CBS
(CBS) - Get Report
, the most advertising-dependent company in big media, is expected to report overall advertising revenue of about $9.1 billion for 2011, according to a sell-side analyst (the company will report its latest annual results on Feb. 15). That would mark a decline from the company's high-water mark of $10.49 billion reached in 2007, before the financial crisis -- four years ago.
Most of the decline comes from the company's portfolio of local TV and radio businesses, where it sold several stations. But at the national level, including its broadcast network, CBS's ad revenue from last year is expected to be about flat -- at best -- in comparison to 2007 when you exclude some distorting factors like Super Bowl revenue and the addition of
CNET
, the Internet company it acquired in 2008.
The company's overall revenue for 2011 is expected to show growth over 2007 in the neighborhood of 2.2%, but that reflects non-advertising revenue growth. CBS has a healthy syndication business, and it has successfully garnered more subscription revenue in return for its content from pay-TV operators, like cable and satellite companies, as well as online video distributors, like
Netflix
(NFLX) - Get Report
.
This reflects a growing trend in traditional media -- companies are seeking more subscription revenue from audiences as their advertising business loses ground to new media competitors, like
Google
(GOOG) - Get Report
. In the case of TV, subscription revenue ultimately comes from the monthly pay-TV bills paid by consumers. And not surprisingly, Sanford Bernstein analyst Craig Moffett recently noted that pay-TV operators announced new annual price increases over the last few months that are well above the inflation rate. This continues a trend of rising prices that has been in place for over a decade in pay-TV while real income growth for the average American household has stagnated.
Now, the U.S. economy is still struggling with the after-effects of the financial crisis, with its housing market mired in an epic slump, and the TV industry is trying to squeeze more money out of consumers at a time when consumers are starting to show a new unwillingness to continue paying higher and higher bills for cable and satellite TV service. As cable executives admit, broadband Internet access 00 with its multitude of media and entertainment options, including video-- is becoming a more important service than cable TV for many households, and that trend seems likely to gain momentum.
The rise of online video could disrupt the economics of pay-TV in fundamental ways. For instance, major cable networks are sold as part of a bundle of channels, which enables them to count as subscribers many people who rarely, if ever, actually watch their channel. If a critical mass of consumers starts refusing to pay for the bundle, cable networks could face unprecedented declines in their all-important subscription revenue.
Networks so far have held the upper hand in their negotiations with cable companies and other distributors over increasing programming fees. But cable companies have an ace in the hole. They offer the most popular Internet access services to consumers, a business that is smaller than pay-TV now but growing and also much more profitable. As media shifts to the Internet, many networks could soon find the tables are turning on them, and the endless stream of subscription revenue they're counting on simply isn't there.
Disclosure: Nat Worden and his firm have positions in GOOG, but not in any of the other stocks mentioned in this story.