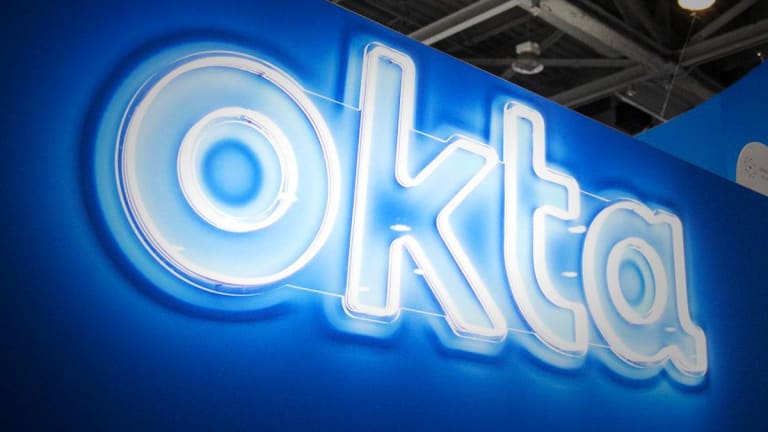 Okta Rises Even After Downgrade at Canaccord on Valuation Concerns
Okta is downgraded to hold from buy at Canaccord Genuity.
Okta's (OKTA) shares are currently fully valued, according to a bearish note from analysts at Canaccord Genuity, who downgraded the stock to hold from buy. 
The firm also lowered the price target on the stock to $120 from $145.
The stock was rising 3.55% to $121.69 Monday anyway, making Canaccord's price target a downside prediction. 
Analyst Richard Davis wrote that Okta is "quite expensive on any method that you choose" following the stock's more than 100% jump from its low in December 2018. 
The stock year to date has risen more than 80%, but is down slightly from its summer high when it was trading above $140.
Despite what he sees as an outsized valuation, Davis does see Okta as "still the leader by a large margin" though the "competitive environment [is] tightening a bit."
In October, the company announced a slate of new offerings across security, authentication and more, while also announcing a partnership with Atlassian (TEAM) , partly with the goal of introducing more big enterprise customers to Okta's product suite. 
The company received an initiation from an analyst at Citi in mid-October who issued the stock a buy rating with a $150 price target. 
The initiation was part of a wide-ranging start of coverage at Citigroup in the digital security space.
Analyst Walter Pritchard noted that identity management spending is "up for grabs," giving Okta a chance to grab market share. Pritchard also said there was an underestimated total addressable market that Okta will be able to capitalize on through an "aggressive" product road map.