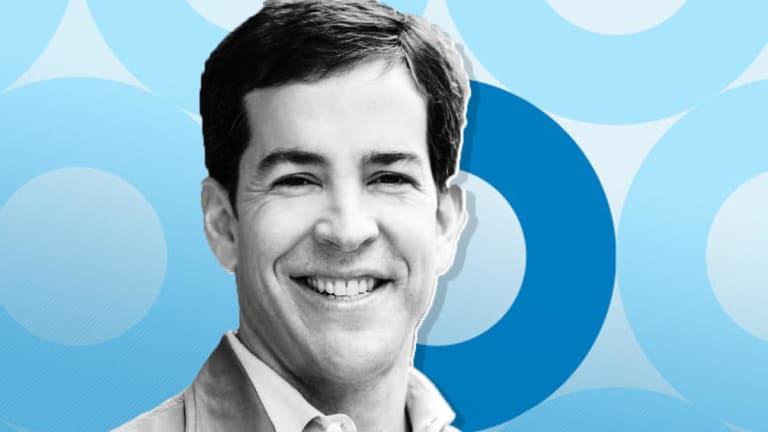 Okta Boosts Security, Access Management Tools with An Eye on Major Enterprises
Okta rolled out a slate of new cybersecurity, access management and authentication tools with major enterprises in mind. CEO Todd McKinnon talks to TheStreet about why Okta's laser-focused on the largest organizations in the world.
Okta (OKTA) - Get Okta, Inc. Class A Report is gunning for the world's largest enterprises, and unveiled a slew of new products on Thursday with that goal in mind.
At an event in San Francisco, the cloud software firm showed off its latest offerings, which spanned access management, cybersecurity, and infrastructure automation. It also announced a strategic partnership with Atlassian (TEAM) - Get Atlassian Corp. Plc Class A Report , the productivity software firm. Shares of Okta closed 3% lower on Thursday to $114.57.
"One of the reasons that we're so focused on having the world's largest organizations as a customer segment is because they have the biggest problems, the most people, and the most to lose in terms of security risk," Okta CEO Todd McKinnon told TheStreet. "They have the most to gain in terms of building new products and websites and mobile apps. We see that in our business, and we're really doubling down on building capabilities that are specifically for them."
One example is a new offering called Access Gateway, which becomes generally available on Nov. 1. To the average user, it looks like a dashboard of all the various apps you may use in your own workflow. What makes it distinctive is that it can also incorporate on-premise "legacy" systems not based in the cloud -- such as a VPN -- alongside any other cloud-based app you may use, such as Slack, Gmail, Box, or a multitude of others.
"The largest organizations are usually the oldest organizations, which means they have collected every wave of technology and are using it, whether it's mainframes, PCs, they have it all," McKinnon explained. "For these companies, Okta is the gateway -- it's the single view and the single access point."
For Okta investors, a key metric to watch is growth in customers with annual contract value exceeding $100,000. In its August earnings release, Okta reported 46% growth in that segment of customers. Those $100,000+ customers numbered 1,200 total as of last quarter; overall, Okta has more than 7,000 customers.
Okta's partnership with Atlassian, which has more than 150,000 customers, closely integrates Okta's authentication technology with Atlassian's extensive cloud software suite. McKinnon said that it's an example of a partnership that could get even more large customers in the door.
"This is an example of Atlassian building the integration to us," McKinnon added. "We have the best technology, but also we have the most customers -- especially large customers. So by building that integration to us, they get seamlessly connected to all these large customers. And the next large customer is going to choose us because we're seamlessly connected to Atlassian. So that's a big part of our strategy."
Okta also announced a new addition to its security-oriented offerings, called SecurityInsights. In a sprawling landscape of security vendors, SecurityInsights is a set of features intended as a complement to any existing security tools an enterprise may be using, such as Proofpoint (PFPT) - Get Proofpoint, Inc. Report or PagerDuty (PD) - Get PagerDuty, Inc. Report . For end users, it allows suspicious activity reporting; for administrators, it monitors activity and delivers custom best-practices recommendations. Those two features flesh out an existing security offering called ThreatInsight, which aggregates data across Okta's customer base to weed out and block malicious IP addresses.
McKinnon added that many companies are overwhelmed by a glut of security vendors -- or distracted in chasing the latest piece of malware or threat du jour -- that there's an appetite for pragmatic, simplified solutions that make it easy to understand who can access what.
"The basic idea of Okta is that you should start with a system that is the source of truth for who people are and what they can access," he said. "That's the reason why Okta is having success."