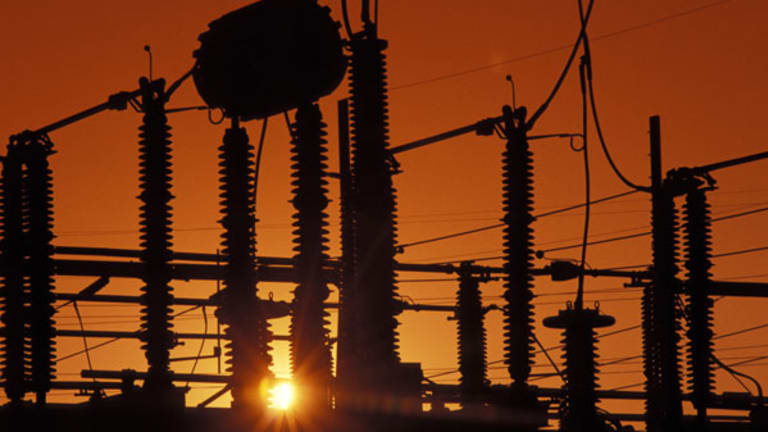 Publish date:
Oil Spill Losers: BP, Anadarko
Shares of BP and Anadarko Petroleum slip in early trading on Wednesday.
Shares of BP and Anadarko Petroleum slip in early trading on Wednesday.
(BP, Anadarko Oil spill stock losers story updated for BP $20B escrow fund, midday trading)
NEW YORK (
) -- BP opened down more than 5% on Wednesday morning as its top brass made their way to the White House for a meeting with President Obama. By midday Wednesday, though, with the first reports surfacing that BP had agreed to government demands to place $20 billion into an escrow account to be independently administered in paying oil spill claims, the British oil giant, and other energy stocks impacted by the oil spill had cut their losses. BP was recently trading flat.
>>BP to Place $20 Billion in Escrow
The moves on the political chessboard throughout the BP oil spill crisis have exacted a toll on the British petroleum giant's stock. When Interior Secretary Ken Salazar said last week that BP would be required to pay the wages of oil works in the Gulf coast region put out of work by the federal moratorium on new drilling, BP shares suffered one of their worst days since the oil spill crisis began on April 20.
Two events that occurred late on Tuesday outside the Oval Office, and the political arena, may have been taking the bigger toll on BP shares at the open on Wednesday, before the broader equity markets rebounded and energy shares, including the oil spill stocks, moved into marginally positive trading territory.
The government released a new estimate for the flow rate of oil from the leaking BP well that has a new high-end range of 60,000 barrels per day. Previously, U.S. Coast Guard Admiral Thad Allen was saying publicly that 35,000 barrels daily might be the best estimate for the BP well leak rate. The new rate effectively doubled the estimate of penalties based on the amount of oil in a spill to be paid by BP to the government.
Separately,
Reuters
reported after the market close on Tuesday that Bank of America had told its traders to not accept any trades from BP with contracts going out beyond June 2011. Bank of America didn't comment on the report, and the sourcing was anonymous. However, the cautionary stance toward BP from the big bank, on the same day that Fitch Ratings lowered BP debt by six levels, to two levels above junk status, adds to the jitters about the long-term outlook for BP.
BP recently hired a cadre of bankers to help guide it through the political and financial ramifications of the oil spill, including Goldman Sachs and the Blackstone Group.
Anadarko Petroleum
(APC) - Get Report
, which owns 25% of the leaking BP well, was down early on Wednesday by more than 4%, also. Fitch changed its rating outlook on Anadarko from stable to negative on Tuesday. Anadarko shares had cut their losses in the early afternoon on Wednesday, but were still trading in negative territory, and were down the most of the three major oil spill stocks -- BP, Transocean, Anadarko.
Late on Tuesday,
Transcoean
(RIG) - Get Report
, the operator of the Deepwater Horizon rig, said it had rejected attempts by Anadarko to nullify existing contracts in the Gulf of Mexico. Transocean was the second oil driller to reject attempts by Anadarko to invalidate existing contracts, following a similar move made by
Noble
(NE) - Get Report
.
Transocean was also among BP oil spill stocks that recovered slightly in the early afternoon on Wednesday. Several of the big offshore drilling stocks that operate in the Gulf were gaining on Wednesday at a pace ahead of the energy sector, including Noble.
The markets opened lower after a weak U.S. housing report.
The
New York Times
first reported that BP had agreed to government demands to pay into an escrow account a total sum of $20 billion at midday Wednesday, though the newspaper said the agreement was not finalized and BP would not be forced to pay the $20 billion as a lump sum.
There was no indication in the initial anonymous reports quoting White House officials if Anadarko --which owns 25% of the BP well -- or any of the other companies involved in the failed BP well, would be required to contribute to the escrow account.
BP Agrees to $20B Oil Spill Fund
BP to Place $20B in Oil Spill Escrow Account
-- Reported by Eric Rosenbaum in New York.
RELATED STORIES:
>>Oil Spill in Pictures: Gulf of Mexico Impact
>>BP Oil Spill Update
>>Top 10 BP Logo Rebranding Ideas
>>BP's Global Assets: To Sell or not to Sell?
Follow TheStreet.com on
and become a fan on
Copyright 2009 TheStreet.com Inc. All rights reserved. This material may not be published, broadcast, rewritten, or redistributed.