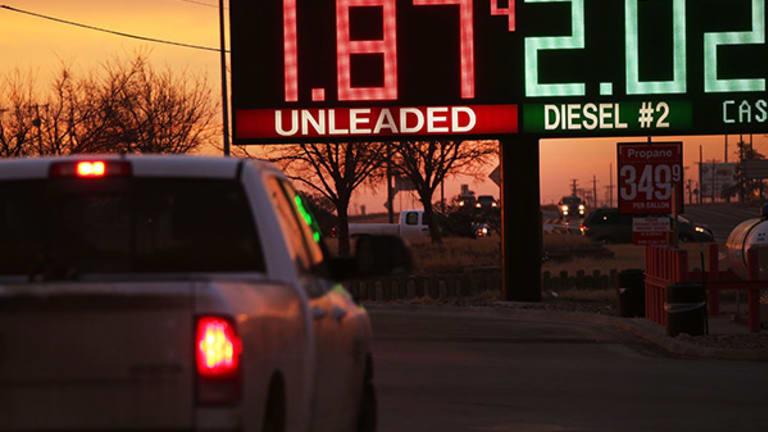 Oil Rally Brings Little Relief to U.S. Energy Lenders Like Comerica
While oil prices have rebounded this month, the gains won't be much help to companies that borrowed money from banks like Comerica and Citigroup when prices were above $100.
This month's rally in crude-oil prices has brought little relief to U.S. lenders, with Goldman Sachs predicting losses on energy-company loans will continue to climb as defaults in the industry mount.
Setting aside higher reserves against energy loans will shave an average 3% this year off of analysts' consensus earnings-per-share estimates for U.S. banks, Goldman analyst Richard Ramsden estimated Wednesday in a report. At lenders like Dallas-based Comerica (CMA) , where oil-patch loans are more concentrated, the drop will be 32% -- or up to 42% in a "stressed" scenario where industry profits slide further. 
"We wanted to look at who would be at risk if we see another leg down in profitability in energy borrowers," Ramsden wrote.
While oil prices have surged to about $40 a barrel from a low around $26 earlier this year, the drop from above $100 as recently as 2014 has taken such a toll on the energy industry that more defaults are probably inevitable. Companies such as Linn Energy (LINE)  and W&T Offshore (WTI)  have drawn down credit lines that are typically used as last-resort financing before cash runs out.
Energy losses beyond those already booked by banks last year would add pressure to their earnings at a time when jitters about global economic growth have rattled markets, depressing trading volumes and damping the pace of initial public offerings and bond sales. Goldman estimates the banks' trading revenue this year will fall 8% from the 2015 level.
Citigroup (C) , JPMorgan Chase (JPM) and Bank of America (BAC) also have more than $100 billion of combined loans and investments in Brazil, Russia and China, according to an analysis by TheStreet. Brazil and Russia are mired in multiyear recessions, while China is struggling to prop up its currency and debt-strapped economy as it grapples with overcapacity in steel and coal-mining industries.
According to today's report from Goldman, Comerica has $120 million of exposure to Linn Energy and $41 million to W&T. The bank also has $50 million of exposure to Vanguard Natural Resources (VNR) , whose credit rating was cut this month by ratings firm Moody's, which cited weak liquidity. All three energy companies are based in Houston.
A Comerica spokesman declined to comment.
Goldman's Ramsden said he based his report on an independent analysis of loan commitments at 62 companies.
Citigroup and Bank of America, a holding in Jim Cramer's Action Alerts PLUS, face per-share earnings hits of about 4% each, according to the report. New York-based Citigroup has $185 million of exposure to Linn Energy, and Charlotte, North Carolina-based Bank of America has $135 million. At New York-based JPMorgan, which has $150 million of exposure to Linn, the reduction from additional energy losses could be 1%.
Citigroup has $1.3 billion of exposure to Peabody Energy (BTU) , the largest U.S. coal producer, according to Goldman. The St. Louis-based company recently said in a statement that it had to exercise a 30-day grace period related to interest payments due on March 15, and that talks are ongoing with lenders about its alternatives.
A Bank of America spokesman declined to comment, while press officials for Citigroup didn't respond to requests for comment.
JPMorgan Chase, the biggest U.S. bank, said in February it would set aside about $500 million this quarter to cover energy losses, with an additional $1.5 billion needed if oil prices averaged around $25 a barrel through 2018.