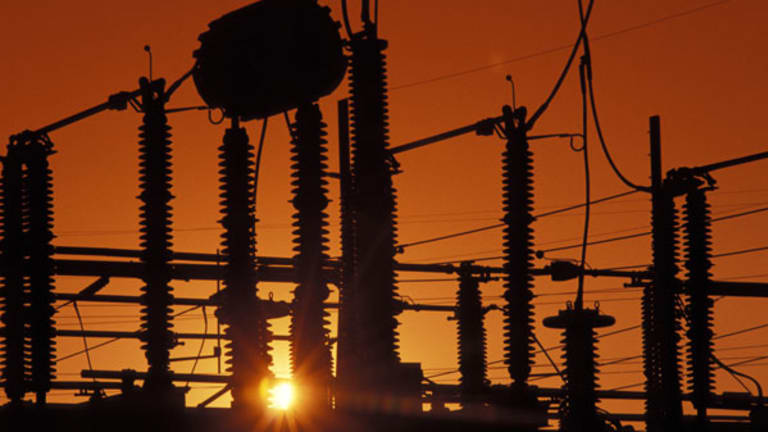 Oil Prices Headed Still Higher: Poll
Oil prices stabilized on Friday, but will rise even more in 2011, a new poll of readers predicts.
NEW YORK (
) -- If the revolution in Egypt was the historic "Tear down the wall, Mr. Gorbachev" moment for the Middle East, Libya was the more important moment for the markets. Crude oil prices rallied 14% in the past week, as the chaos in Libya pressured investors and brought volatility to the forefront of trading.
The week in Middle East unrest was mirrored by topsy-turvy market action.
Oil prices skyrocketed to start the week, sending equities into a tailspin on the panicky thought that higher oil prices could slow the global economy. Oil prices hit a five-day crescendo on Thursday morning as market pundits speculated about oil prices getting worse before they get better.
Goldman Sachs warned on Thursday morning that fear of global oil shortages will continue to be a trigger for the surge in oil prices, and that the global markets couldn't handle another oil market disruption as has occurred in Libya. BNP Paribas raised its second quarter 2011 average oil price forecast to $105 for U.S. crude and $117 for Brent crude.
Yet just as quickly as oil hit a new two-and-a-half-year high mark, crude sold off and equities rebounded. By Thursday afternoon, oil was in the tailspin, not equities. On Friday, when
Reuters
reported that Saudi Arabia would increase its production by 8% to make up for Libyan supply disruption, oil stabilized and equities turned in a strong day to end what was still a losing week.
It's enough to make one think that the best place to be right now is among the oil traders at whom the finger is often pointed for the recent market volatility. "There is no shortage of oil! It's all just the traders and hedge funds!" is a claim often heard from frustrated energy market experts.
On Thursday, as the first actual oil market disruptions came out of Libya,
TheStreet
senior columnist Dan Dicker noted, "The reality is that not one barrel of real oil has been removed from the global supply picture in the last several weeks until
Thursday, when it was reported that perhaps a half million barrels of daily supply were lost temporarily from Libya, a shortfall that Saudi Arabia could easily and will easily cover, if it becomes necessary."
U.S. oil stockpiles, for one, rose this week and remain above a typical seasonal inventory level.
Oil traders were locking in some profits in the latter part of the week.
Crude oil settled at $97.88 on Friday, its highest close since September 2008. At one point on Thursday, crude oil was above $103, a day on which the price of crude swung by $8. Brent crude settled on Friday afternoon at $112.14.
If oil prices were more stable on Friday, though, the markets remain prey to the Middle East situation.
Libya is still somewhere between toppling Moammar Gadhafi quickly and outright civil war, and the Saudis, OPEC and the International Energy Agency are being monitored like Fed policymakers for any signs that steps are being taken to ease fears of global oil supply disruptions. Another key Northern Africa oil market, Algeria, remains on the watch list for political upheaval.
Indeed, the question amid all this uncertainty really has not changed: Where will oil top out in 2011? As oil prices spiked this week,
TheStreet
queried investors about oil prices.
Oil may have settled at $97.88 on Friday in a moment of relative market calm, but the poll results don't indicate that oil prices are likely to stay below $100 in 2011.
The largest percentage of poll respondents were in the "doomsday" camp, betting that oil prices will rise above $140 in 2011, at 29% of those polled. The above-$140 oil soothsayers are clearly evoking the spirit of 2008, when oil prices topped out at $147 shortly before the financial crash ensued.
Roughly 19% of poll takers think oil will rise no higher than $110 in 2011. Another 27% of investors think that oil will top out at no higher than $120 in 2011. Taken together, it was close to half the poll audience saying that oil wouldn't reach above $120.
The fact that close to half of the poll respondents think oil may not rise above $120 shouldn't provide much comfort to investors. First, it was a slightly larger 53% of poll takers who think oil will at least reach some level above $120 this year.
What's more, with many energy market analysts arguing that a healthy oil price for the global markets is somewhere between $80 and $100, viewing an oil price prediction of "only" $100 to $120 as the bearish case is only bearish on a relative basis.
A
Bloomberg
survey released at the end of the week seemed to be in alignment with the fears that oil at $97 is not the short-term peak for the commodity. Asking 45 analysts for the direction in oil next week, the Bloomberg survey found that a majority are betting that, at least for another week, oil is going up.
In comments given to
Reuters
, the International Monetary Fund tried to downplay the fears of further oil price hikes, but hedged its bets at the same time.
"The increase by some $10 per barrel since mid-January has reflected increased oil supply risks due to events in the Middle East and North Africa, but current market pricing suggests that this will be mostly a temporary price shock," an IMF spokesman told
Reuters
.
The IMF went on to state disclaimers worthy of an SEC stock offering disclosure form, saying that if there are additional oil supply disruptions and prices continue to rise there would be an impact on global growth, but added, "that is not our, or the markets' expectation." Finally, the IMF said the effect on global growth of increased oil supply risks was hard to predict.
In any event, the only thing that's safe to assume is that all eyes remain on oil.
-- Written by Eric Rosenbaum from New York.
RELATED STORIES:
>>Oil Prices Take You For a Ride
>>Oil Stocks for $100 Oil
>To contact the writer of this article, click here:
Eric Rosenbaum
.
>To follow the writer on Twitter, go to
.
>To submit a news tip, send an email to:
.