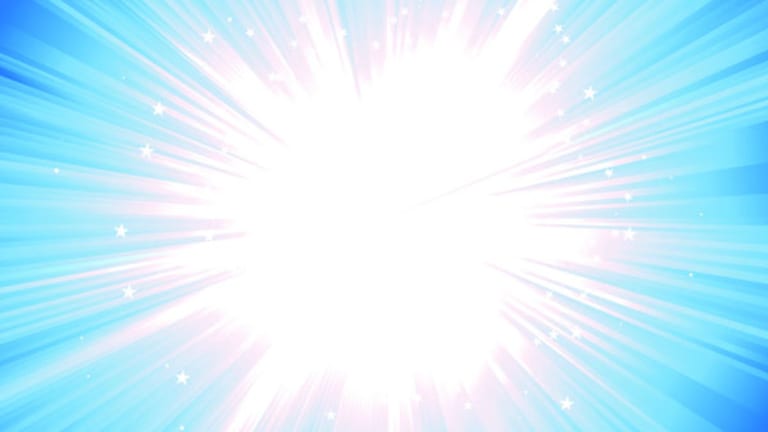 Publish date:
Oil Prices Are Mortal but $4 Gas Still Not Vulnerable
Oil prices came off this week on a big inventory build and broad market concerns, but prices at the pump won't change much.
Oil prices came off this week on a big inventory build and broad market concerns, but prices at the pump won't change much.
NEW YORK (
) -- When the Big Three Detroit automakers reported monthly sales earlier this week, there were two interesting footnotes related to this country's so-called addiction to oil. First, sales of
General Motors
(GM) - Get Report
trucks were a standout, and one of the drivers has been the domestic oil and gas drilling boom.
"Domestic oil and gas activity is fueling truck sales," said a GM official on a conference call with Wall Street analysts.
At the same time, the Big Three are selling more fuel-efficient cars and as gas prices hover near $4 nationally, the plug-in hybrid Chevy Volt just had its
best sales month on record.
A big build of crude inventory in the U.S. does not mean we are driving less; $4 gas is still going to be reality.
Yet this week there was a huge build in U.S. crude oil inventory -- to 9 million barrels versus an estimate of 2.5 million barrels. It's the kind of crude build headline that should lead to a knee-jerk bearish reaction from the market, according to Summit Energy commodities analyst Matt Smith. The reaction was just that, but it's far from clear that the reaction will be lasting.
The news from the Big Three suggests that weakness in oil prices doesn't mean gasoline will be getting any cheaper, or that the reality of the oil market has changed as consumers look for less expensive tanks to fill up and U.S. drillers search for ever more domestic sources of black gold; demand is still high and supply still tight. Market traders, too, are waiting for the right moment to buy oil before it heads higher.
"Even though people are buying more fuel efficient cars, in real numbers, people are driving more and buying more cars," said Carl Larry, president of Oil Outlooks and Opinions.
It was likely the timing of the latest crude inventory data that mattered most, coming on the same day the
Federal Reserve's
"no new quantitative easing" lip reading made for a stronger dollar and Spanish debt yields spiked, reminding investors that the global economy has no shortage of pressure points even as central banks get stricter with loose money policy.
"Crude oil inventory is going up, but gasoline inventory is still going down, and that's the important thing for the American consumer," Larry said. "We need to focus not on how much crude we have but how much refined product we can make and gasoline is not going to get cheaper."
In fact, Larry said that the inventory build is a story about how much more gasoline the U.S. is producing, more so than a headline of demand destruction throughout the system caused by high gas prices.
The Energy Information Administration revised domestic production numbers significantly higher this week, and as many as 6 million of the 9 million barrel build in crude can be explained as a function of greater domestic production and expectations going forward, Larry said. A 3-million barrel build would be slightly high, still, but much closer to the market expectation of 2.5 million barrels in inventory.
The Obama administration simultaneously talks about the Strategic Petroleum Reserve while it also approved another step in the Iranian sanctions process on March 30 specifically based on an analysis that there is plenty of crude on the global market. Meanwhile, the Saudis are still pumping at a 30-year high. In fact, as inventory builds, there is not much room for U.S. demand to grow without crude tightening.
"You need to focus not on how much crude we have but how much refined product we can make and revisions to domestic production don't solve the problem of the need for crude going forward," Larry said. In fact, even as the domestic inventory hit an atypically high level for this time of year, crude imports are rising.
"There doesn't appear to be demand destruction in crude," added Phillip Silverman of money manager Kingsview Capital.
Some oil market experts contend that the most obvious conclusion to reach amid all of the oil market noise -- and as Secretary of State Hillary Clinton sought this week to gain assurance from the Saudis that they won't pull back on production even if the SPR spigot is opened -- is that there is no reason to tap the SPR in the first place.
"Members of OPEC will say, 'Why release when there is plenty of oil in the U.S. and imports are climbing too, with the Saudis shipping more oil here," Larry said, adding, "This inventory data could be a tipping point for the Saudis to say, 'If you release from the SPR, we will have to do something.'"
Silverman said the inventory build puts handcuffs on Obama when it comes to selling the SPR to Congress.
Summit Energy analyst Smith isn't so sure.
"Even before the latest inventory data it was clear that we are well supplied. Further builds are not really influential. Supply isn't the problem in the first place but only confirms that the main driver of the SPR talk isn't supply, but is political," Smith said.
It's often wise in situations involving so many moving parts to look back to a bottom-line market logic. In the case of oil prices, the "breakdown" still suggests that the sudden weakness in oil shows it is mortal, but far from mortally wounded and likely to remain high.
The market will have a good chance to test the resiliency of oil prices on Friday, when the government releases the latest monthly nonfarm payrolls number.
"A good nonfarm payroll number could put us back to $105
WTI," Smith said.
Gas demand remains stable and crude prices haven't come off that much, though they broke through the $103 support zone which the pre-"no more easing" 2012 market rally had made a threshold for oil price bearishness. WTI rebounded on Thursday by more than 1% to back near the $103 mark in the afternoon.
"I still say we have a better chance of seeing $106 crude than $100 crude and my theory is that even coming off on the huge inventory build, the value of crude is not changing," Larry said, adding that crude currently is more or less valued as it should be, and that is not including any impact of increased tension with Iran.
Even for the moderately more bearishly inclined Silverman, a pullback in crude to the $100 level or below would merely be an opportunity to buy.
"We get very interested again at $100. Playing oil on the short side still makes little sense," the money manager said. Factoring in Iran and an economy that is growing -- in fact, economic growth was the reason for the Fed to signal it won't necessarily ease again -- and the oil price upside story is still more potent than the downside.
Looking at the market reality from a second bottom-line perspective also suggests the reality of high oil prices and continued demand coming from more than one side of the "oil addiction" equation.
On the GM conference call earlier this week with Wall Street analysts about the latest monthly sales figures, the financial world's representatives expressed a good deal of interest in all those trucks being bought by the oil and gas companies. Wall Street was likewise interested in increased takeaway in the fuel-efficient sedan market by the Big Three from Japanese leaders, and led by models like GM's Chevy Cruze. When it came to the record sales month for the hybrid electric Volt, though, there wasn't one question.
-- Written by Eric Rosenbaum from New York.
>To contact the writer of this article, click here:
Eric Rosenbaum
.
>To follow the writer on Twitter, go to
.
Follow
TheStreet
on
and become a fan on