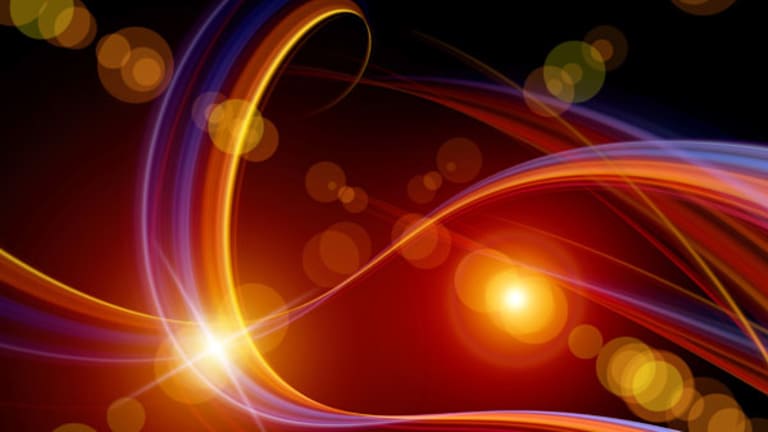 Publish date:
Oil Drilling Stock Losers: ENSCO, Rowan
Oil drilling stocks continue to take a beating, even after a federal ban on offshore oil drilling is reversed by a U.S. District Court.
Oil drilling stocks continue to take a beating, even after a federal ban on offshore oil drilling is reversed by a U.S. District Court.
(Updated for Judge Feldman's denial of motion to stay ruling on offshore drilling)
NEW YORK (
) -- The brief moment in time on Tuesday during which oil-drilling stocks looked as if they had struck the legal equivalent of black gold -- the reversal of the federal ban on offshore drilling by a U.S. District Court -- has turned into another dry tap, at least for the moment. Oil drilling stocks gave up their momentary gains on Tuesday afternoon when the White House said it would appeal the decision, and related events on Wednesday and Thursday haven't helped the political risks to subside, or the drilling stocks to rally.
On Thursday morning, Judge Martin Feldman denied a request from the Justice Department to temporarily stay his injunction while the federal government pursued an appeal with the New Orleans-based 5th U.S. Circuit Court of Appeals.
Appearing before the Senate Energy and Natural Resources Committee on Thursday, U.S. Interior Secretary Ken Salazar said, "We want to keep the moratorium in place until we get to a level where we can provide a sense of safety to the American people that drilling can, in fact, continue.... How that will all come together is something that we're working on."
Oil drilling stock investors received little clarity from Interior Secretary Ken Salazar in the Thursday testimony, or when he testified before a Senate subcommittee on Wednesday. One Salazar statement that was singled out from Wednesday's Senate appearance came when the Interior Secretary said a revised set of offshore drilling rules "will include the criteria under which it is appropriate to take a look at the lifting of the moratoria."
Investors and analysts looking for more specific signals as an end to the moratorium didn't get it from Salazar.
The most important discussion may have been in questioning from Senator Lisa Murkowski (R.-Alaska), who made a distinction between exploratory wells and 28 wells in development, of the 33 wells in the Gulf of Mexico that are halted under the moratorium.
Murkowski made the point to Salazar that there is a difference between a well that is in the exploration and appraisal stage, and a well in development status.
Salazar didn't rule out, at least hypothetically, that a revised version of the drilling ban could take into account this distinction. "There is a difference.... Those are exactly the kinds of issues that we are looking at," the Interior Secretary told the Alaskan Senator.
Salazar added, "It might be that there are demarcations that can be made based on reservoirs, when we actually do know the pressures and the risks associated with that versus those reservoirs which are exploratory in nature where you don't know as a company what it is that you are drilling in."
One oil analyst said that in the last 12 months, Gulf of Mexico floater activity has been 55% exploration. Thus, even in the event of a lifting of the ban for certain wells in development, "investors need to remember that development wells have long lead times, and that the 55% of floaters involved in exploration in the past 12 months can't be replaced in the short-term."
Yet the hint that wells in development could be exempt from the moratorium on drilling wasn't enough to supersede uncertainty about the oil drilling stocks on Wednesday.
In fact, a downgrade from Johnson Rice on Wednesday of
ENSCO
(ESV)
indicated the extent to which the political and business uncertainty about the oil drilling sector is trumping all other considerations.
The Johnson Rice analyst downgraded ENSCO based on the fact that since April 20 -- the day the
Transocean
(RIG) - Get Report
rig exploded -- ENSCO has only lost 18% of its value, versus a peer group down 29% (including Transocean), or 27% excluding the BP Macondo well rig operator. It can be described as a rifle-shot approach to an oil service stock downgrade. The political, business and economic risks to the sector as a while can't justify a difference of 10% between the drop in oil drilling stocks and ENSCO.
ENSCO is primarily a jack-up company; however, 40% of its revenue is expected to come from floaters in the Gulf of Mexico by 2012. Three of its seven new floaters have not been contracted yet, and there are fears among analysts that the entire market will face downward pressure on day rates.
"The whole offshore drilling sector is structurally challenged, and stocks may be cheap, but they can stay cheap," said one analyst of the outlook for oil drillers.
Analyst Robert MacKenzie of FBR Capital Markets made the case in comments to the
AP
on Wednesday that economics of the Gulf should drive a limited opening of some offshore drilling, and uncertainty could devastate the region for years to come. The FBR analyst told the
AP
that if major oil companies come to the conclusion that the moratorium won't end any time soon, "then we have no doubt that nearly all of the deepwater rigs currently in the Gulf would leave for other markets and not return for years.... We estimate this result would lead to the loss of as many as 50,000 to 75,000 high-paying jobs, lost royalties, and increased reliance on foreign oil."
Nevertheless, the investor sentiment on Wednesday and Thursday, amid the latest political and legal comments about the drilling ban, was no different than it has been since the ban was first put in place. Even with the court reversal of the deep-water drilling ban, majors like
Royal Dutch Shell
(RDS.A)
and
Marathon Oil
(MRO) - Get Report
said they won't make a move to start drilling in the Gulf until the White House appeal is heard.
Interior Secretary Salazar conceded that the ban on offshore drilling is no longer in place and notified companies to which the ban had been previously communicated that the federal government had no right to stop their offshore operations.
In any event, no drilling company has tested Judge Feldman's ruling. "I assume most companies will take the approach of Royal Dutch Shell. The last thing they want to do is get whipsawed," said Kurt Hallead, analyst at RBC Capital Markets.
In addition to ENSCO's dip on the Wednesday downgrade,
Rowan Companies
(RDC)
was down 3.3%, and
Pride International
( PDE), as well as most of the oill drilling stocks, continued their losing trend on Thursday
Pride,
Diamond Offshore
(DO) - Get Report
,
Noble
(NE) - Get Report
and
Transocean
(RIG) - Get Report
were all down between 3% and 4% at midday Thursday.
The drilling stocks were again down more than the major oil service sector index on Wednesday. The PHLX Oil Services Sector was down 0.6% on Wednesday when most of the oil drilling stocks had lost more than 2%. On Thursday, the Oil Services Sector index was down a little more than 2% shortly after midday.
"People were keying on the Murkowski comments today, but the primary thing I'm getting from clients is that there is too much up in air right now."
There were a few ironic twists on the U.S. politics that have come to dominate the oil drilling stocks this week.
Late on Wednesday, Venezuelan President Hugo Chavez announced that he was seizing 11 oil rigs owned by
Helmerich & Payne
(HP) - Get Report
. Helmerich & Payne shares had lost 3% at midday Thursday.
>>Venezuela's Chavez Seizes Helmerich Rigs
Some investors had been looking to the land drillers as part of a sector rotation strategy.
Patterson-UTI Energy
(PTEN) - Get Report
and
Pioneer Natural Resources
(PXD) - Get Report
are among names that have been getting attention, or a land-based oilfield player like
Lufkin Industries
( LUFK).
Yet the U.S. land drilling sector was hit with an unexpected political surprise this week when Pennsylvania's government introduced a measure to ban any drilling on Marcellus shale deposits located on public land in its state.
On June 3,
EOG Resources
(EOG) - Get Report
was ordered to stop all natural gas drilling in Pennsylvania following an explosion that spewed at least 35,000 gallons of wastewater for 16 hours.
Analysts said that it is too early on in the Pennsylvania political fight to be overly concerned, but it requires monitoring as more investors look more to land drilling assets, with the offshore market no longer providing a sanctuary for investors.
"The sentiment I'm picking up is that given the political, business and earnings risks, there is just less of need to be heavily involved in energy stocks, and from oil services investors, more of a move to park money in land drilling-related stocks. Now investors are probably nervous about Pennsylvania," RBC's Hallead said, adding, "Never a dull moment."
-- Reported by Eric Rosenbaum in New York.
RELATED STORIES:
>>Oil Drilling Stocks: BP Oil Spill Update
>>Top 10 BP Logo Rebranding Ideas
>>BP's Global Assets: To Sell or not to Sell?
Follow TheStreet.com on
and become a fan on
Copyright 2009 TheStreet.com Inc. All rights reserved. This material may not be published, broadcast, rewritten, or redistributed.