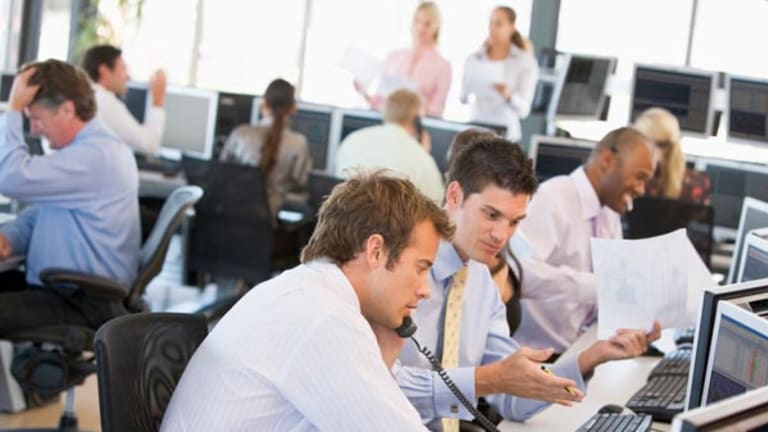 Office Depot Beats Expectations, Yahoo!'s Patent Dispute with Facebook: Hot Trends
NEW YORK (TheStreet) -- A look at the day's most searched topics on the Web, including Office Depot's better-than-expected profit for the fourth quarter.
NEW YORK (
) -- Popular searches on the Internet include
Office Depot
(ODP) - Get ODP Corporation Report
as the company reported better-than-expected profit for the fourth quarter.
Office Depot reported net earnings of $12.28 million or 4 cents per share for the fourth quarter, compared to a loss in the same period a year ago. Results were driven by lower expenses and fewer price cuts during the holidays. The company did not repeat charges that dragged down last year's results. Analysts had expected the company's results to break even for the quarter.
Total company sales for the quarter did slightly miss expectations of $3 billion, with Office Depot reporting sales of $2.97 billion.
Barclays
(BCS) - Get Barclays Plc Report
is another popular topic as the bank revealed it could pay as much as 500 million pounds ($800 million) after a change in British law.
The British Treasury is currently drafting legislation to bar two methods of avoiding tax that would be retroactive to December 1. The Treasury said it could charge Barclays, which previously pledged it would not engage in any form of tax avoidance, for the unpaid tax. The bank reportedly disputes the amount of the potential charge, but says it will comply with new laws once they are in place.
The bank has admitted to repurchasing some of its debt, but indicated it complied with current British laws.
Yahoo!
(YHOO)
is trending as the Internet portal is demanding that Facebook pay the company for allegedly using its intellectual property.
Yahoo! is threatening the social network with patent litigation, claiming Facebook is violates its patents regarding advertisements, privacy controls, news feed and messaging services. Yahoo! said other companies have already licensed some of the 10 to 20 patents in discussion, and is seeking licensing fees from the social network as well.
Representatives from both companies reportedly met on Monday to discuss the patents and Yahoo!'s claims. Yahoo! has not disclosed the monetary amounts it is seeking from Facebook.
The chatter on Main Street (a.k.a. Google, Yahoo! and other search sites) is always of interest to investors on Wall Street. Thus, each day, TheStreet compiles the stories that are trending on the Web, and highlights the news that could make stocks move.
-- Written by Brittany Umar
.
Brittany joined TheStreet.com TV in November 2006 after completing a degree in Journalism and Media Studies at Rutgers College. Previously, Brittany interned at the local ABC affiliate in New York City WABC-TV 7 where she helped research and produce On Your Side, a popular consumer advocacy segment.