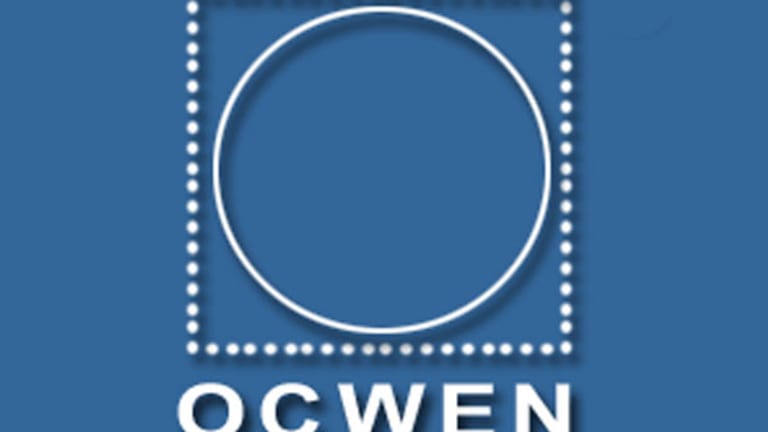 Ocwen Shares Plunge Again After Hedge Fund Says It Shorted Stock
Shares of Ocwen and four closely related companies were falling sharply as a hedge fund announced it was short Ocwen shares and a related company had defaulted on its debt.
NEW YORK (TheStreet) -- Shares of Ocwen Financial (OCN) - Get Ocwen Financial Corporation Report and four closely related companies fell sharply Friday after a hedge fund, BlueMountain Capital, announced it was short Ocwen shares and that one of Ocwen's related companies had defaulted on some of its debt.
BlueMountain said it had also shorted the stock of the related company, Home Loan Servicing Solutions (HLSS) .
Ocwen, the largest servicer of delinquent mortgage debt in the U.S., has been under intense pressure from regulators over the past few months over possible violations of consumer-protection laws. The probe has sent Ocwen shares sliding for much of the past year.
As of Friday midafternoon, Ocwen shares were down about 19%. The shorted related companies sank too: Home Loan Servicing shares fell over 10%, Altisource Portfolio Solutions (ASPS) - Get Altisource Portfolio Solutions S.A. Report sank over 12%, Altisource Asset Management (AAMC) - Get Altisource Asset Management Corp. Report dropped over 10% and Altisource Residential Corp. (RESI) - Get Front Yard Residential Corp. Class B Report was off by nearly 4%.
In a letter to the trustee of the HLSS debt, BlueMountain pointed to what it said was Ocwen's admission of misconduct as part of recent regulatory settlements.
"The facts establishing these Events of Default are irrefutable," BlueMountain wrote in the letter. It pointed to the language of a settlement reached in December in which New York state regulators said they identified "substantial deficiencies, weaknesses, and violations of laws and regulations relating to, among other things, foreclosure governance, implementation of modification programs, record keeping, required notifications, and the charging of unallowable fees."
BlueMountain argues that Ocwen's misconduct triggers default provisions in the HLSS debt and increases the risk of loss to bondholders. If the bonds are found to be in default, HLSS will be required to pay an additional 3% retroactive to the time the default occurred, according to the Blue Mountain press release.
A spokesman for BlueMountain declined to elaborate on the press release. An email message to Margaret Popper, a spokeswoman for Ocwen, wasn't immediately returned.
BlueMountain, a hedge fund with some $20 billion under management, may be best known for profiting from an episode known as the "London Whale," in which J.P. Morgan Chase (JPM) - Get JPMorgan Chase & Co. Report  suffered more than $6 billion in credit trading losses, leading to high-level resignations and a U.S. Senate investigation.