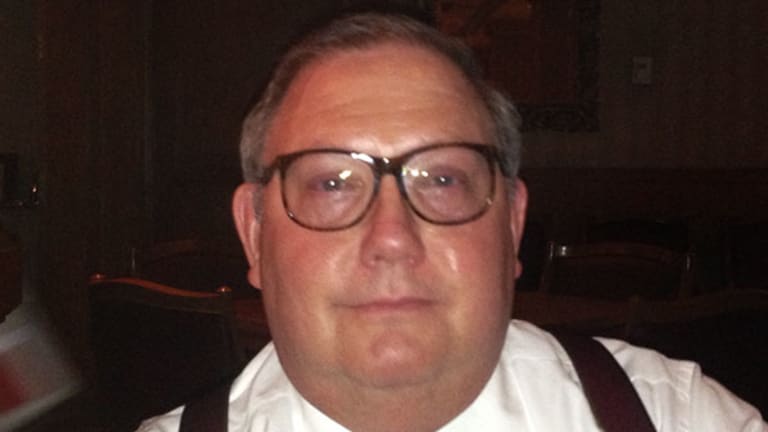 Ocwen Financial Stock Plummets After Chairman Erbey Is Forced to Resign
Shares of Ocwen Financial and four related companies overseen by Bill Erbey were plummeting Monday after Erbey was forced to resign as chairman of all of them.
NEW YORK (TheStreet) -- Shares of Ocwen Financial (OCN) - Get Ocwen Financial Corporation Report and four related companies overseen by Bill Erbey were plummeting Monday after Erbey was forced to resign as chairman of all of them in a stunning regulatory settlement with the New York Department of Financial Services.
Shares of Ocwen were down nearly 29%, shares of Altisources Porfolio (ASPS) - Get Altisource Portfolio Solutions S.A. Report Solutions were down 32% and shares of Altisource Asset Management (AAMC) - Get Altisource Asset Management Corp. Report were down 29%. Two less-volatile companies overseen by Erbey that pay large dividends, Home Loan Servicing Solutions (HLSS) and Altisource Residential, (RESI) - Get Front Yard Residential Corp. Class B Report were down roughly 6% and 8%, respectively.
The drops are even more stunning since shares of these companies had already sold off sharply this year as the NYDFS investigation dragged on. Many hedge funds had bought into shares of the different companies expecting the stocks to rebound following the settlements, but were already sitting on losses even before Monday's selloff.
Ocwen was built around the business of collecting mortgage debt -- also known as mortgage servicing. Along with other mortgage servicers such as Nationstar Mortgage Holdings (NSM) and Walter Investment Management (WAC) , it grew dramatically in the wake of the financial crisis as banks like Bank of America (BAC) - Get Bank of America Corp Report and Wells Fargo (WFC) - Get Wells Fargo & Company Report severely reduced their mortgage servicing businesses due to regulatory constraints and reputation issues. Nationstar shares were down nearly 9% and Walter shares were down nearly 10% Monday.
Erbey was forced to resign "to address serious conflict of interest issues," according to the NYDFS announcement. Ocwen will also have to pay $150 million in fines and be subject to extensive outside monitoring.
A call to Erbey was referred to an outside spokesman who sent a lengthy statement from Ocwen.
"We are pleased to have reached a comprehensive settlement with the DFS," said Ocwen CEO Ronald Faris as part of the statement.
Erbey's companies were interrelated and extraordinarily complex. Erbey was chairman of all of them and it was clear he ran them all, dedicating most of his waking life to them.
"The only positive from this announcement is that OCN and NYDFS have reached an agreement," wrote Height Securities analyst Ed Groshans in a report published Monday. He noted the companies would not be forced to liquidate and their legal costs should eventually go down.
Compass Point Research analysts Kevin Barker and Isaac Boltansky were not so sure, however. Among other things, they noted the settlement could expose Ocwen to additional private litigation since it would be forced to release loan files to borrowers.
"While we believe that it's positive that the curtain on this act of the story is coming down, the initial contours of the deal suggest that it's only the intermission for this regulatory drama," they wrote.